Discussion Starter
·
#1
·
I had my 4th lesson today. I have watched a lot of lessons and have a lot of theory, but am just now getting to put that theory to practice. Today I was working on posting on the correct diagonal, getting the correct leads when loping, and leg yields. I love this horse. He makes me laugh so hard. He is always thinking, especially when ropes are concerned. He will sit there and nibble and toss his head and try to undo the rope, when he gets it undone, he walks about 10 feet away and stands there. He's an extremely mellow horse, yet he makes the riders ride and work.
Please remember that I am a relatively new rider, (and don't comment on my size because I'm already self conscious enough about that).
A note on the stirrups--today I felt like my feet were slipping in them so we decided to raise them a little today to see if that helped. It seemed to, but now I feel it in my knees. I may try my daughter's saddle next time to see if I get a better fit.
Things I find myself struggling with: reins. I can't figure out how to hold them correctly. I'm also struggling on leg placement. We're working on that.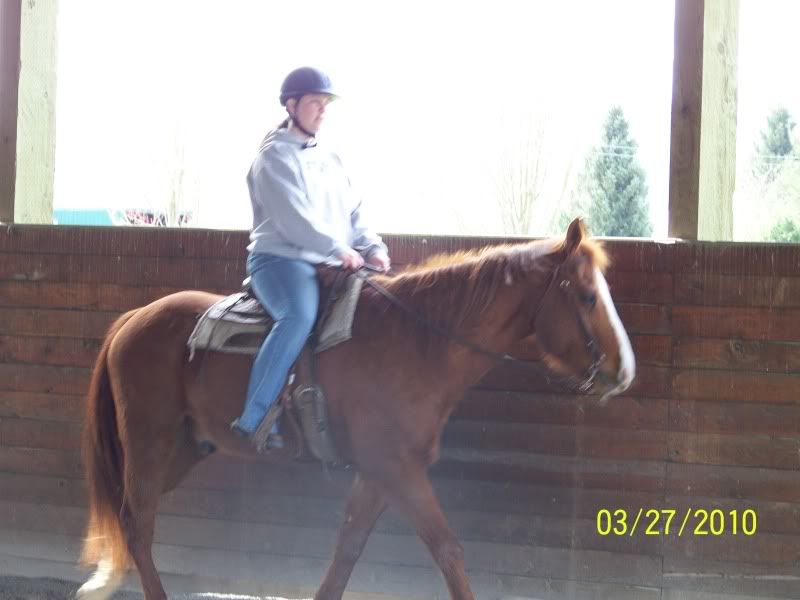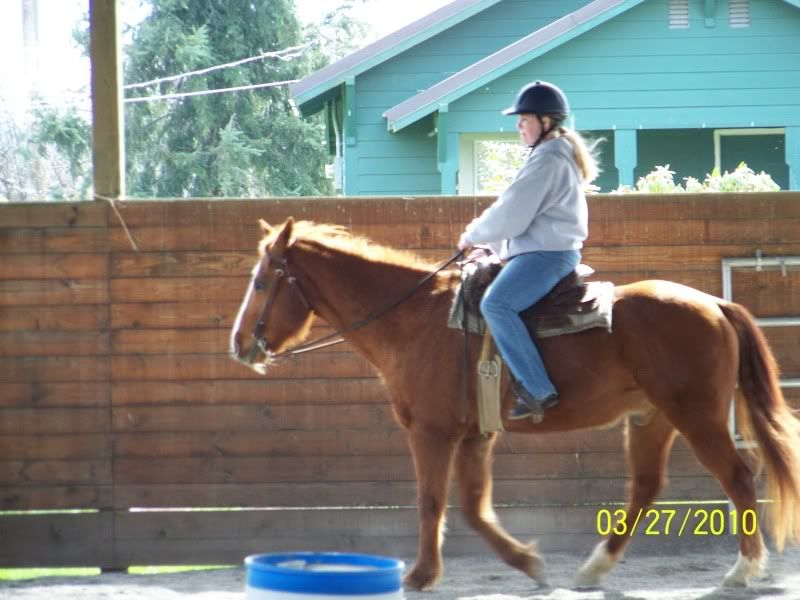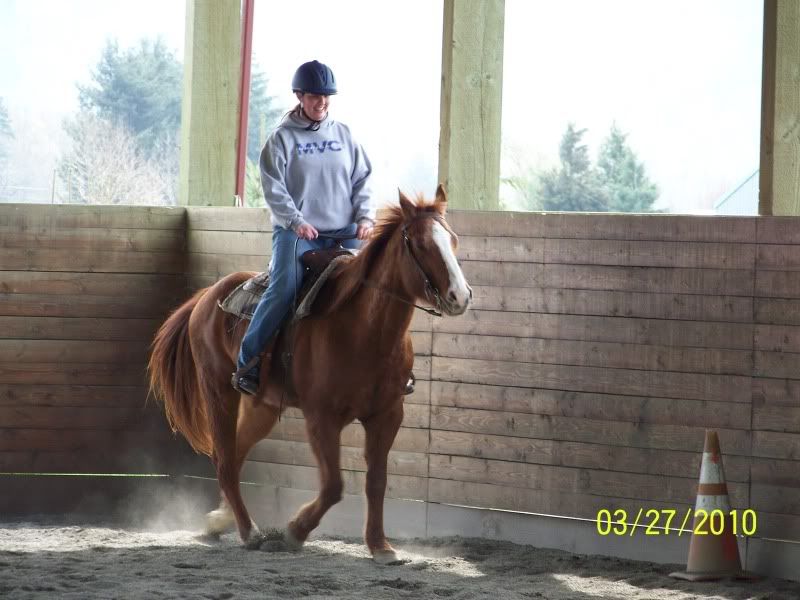 (Wrong diagonal)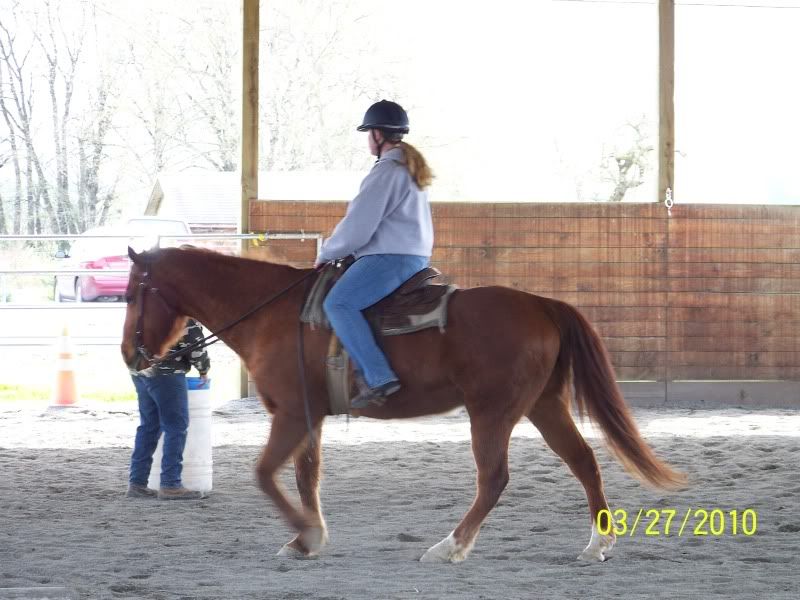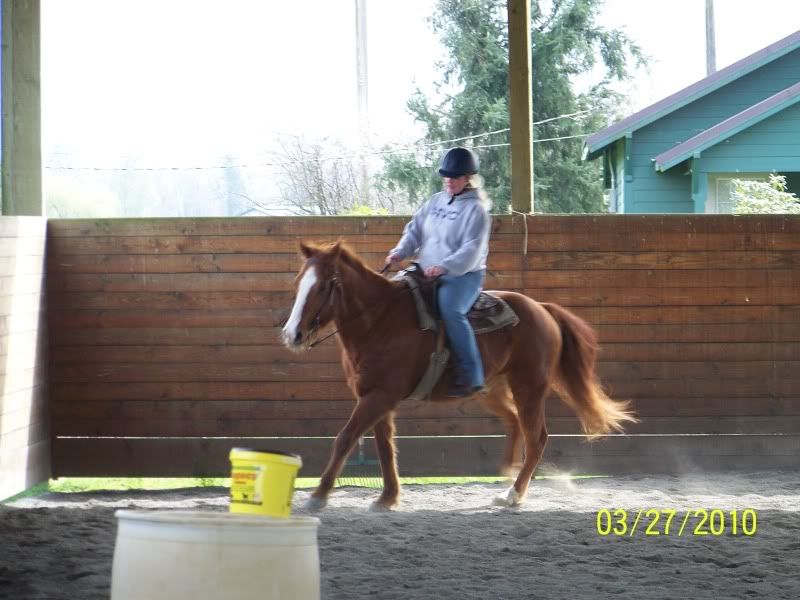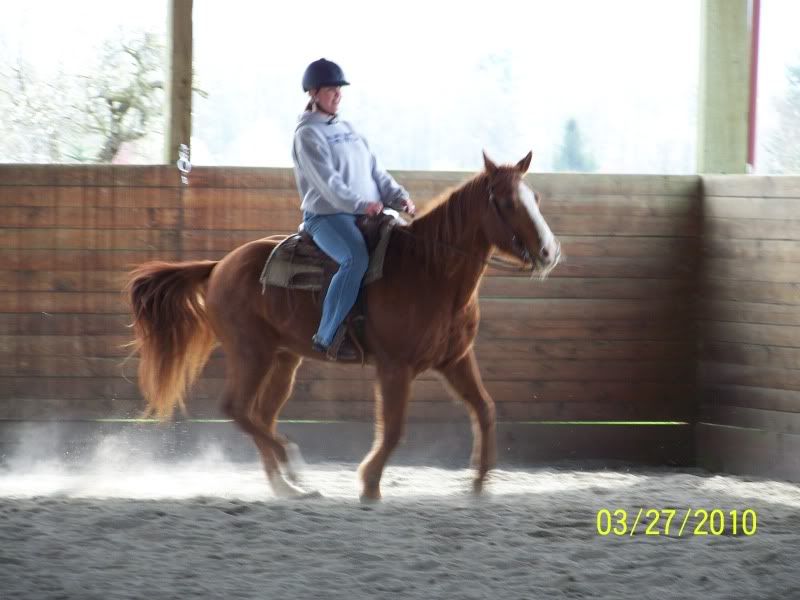 and, the halter I made a couple of weeks ago