Discussion Starter
·
#1
·
So I have recently myself learned what rhythm beads are, and after a lot of research I decided that I would like to try making them myself. Well I went out and bought some supplies and started creating! And honestly i think I have a natural talent for making these and it's soooooo much fun!!!
So I would like to take a shot at making and selling these!
I will also make these custom, any colors, beads, pendants (as long as I can find them) etc. that you would like. With custom orders I will ask for a downpayment just to make sure that you are serious about buying them before I make them for nothing
All rhythm bead sets come with a matching piece that can be clipped into the mane!
Some of you are probably wondering
"What are Rhythm Beads?"
'Equine Rhythm Beads', also known as speed beads, bear bells, horse necklace, cadence beads or horse beads, not only enhance the natural beauty of your horse, they create an auditory learning experience and are a valuable training aid used to improve performance and are quickly gaining recognition & wholehearted support from jumpers, gaited horse riders, endurance riders, dressage riders, trail riders, barrel racers & horse trainers of all breeds & disciplines around the world.
Rhythm Beads encourage your horse to follow a rhythm or cadence, much like a musician to a metronome through timed beats. The soft jingle of the brass bells accentuates the rhythm of horse's gaits, which is useful for adjusting the tempo/rhythm of the horse's movements. The bells help the rider pick up the correct diagonal and detect whether they are cantering/loping on the correct lead.
Rhythm Beads….'helping horses and riders get in rhythm'.

Rhythm beads are an excellent resource for all riding disciplines, including training and desensitizing young horses. On the trail, the bells are useful for alerting both wildlife and other riders that you are approaching. The subtle and soothing jingle of the bells create a 'white noise' effectively blocking distractions in the arena or on the trail.

Also known as 'Speed Beads', rhythm beads have been used to encourage a faster and harder pace for speed events.
Prices - Custom sets will range from $20-$35 shipped depending on the materials used.
beads I make for sale will have a price listed when I post them
Current Sets For Sale
Blue and Gold Cross set with gold bells - $25 shipped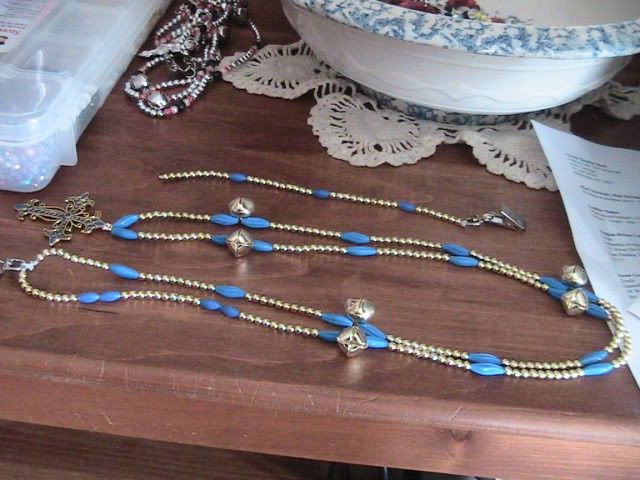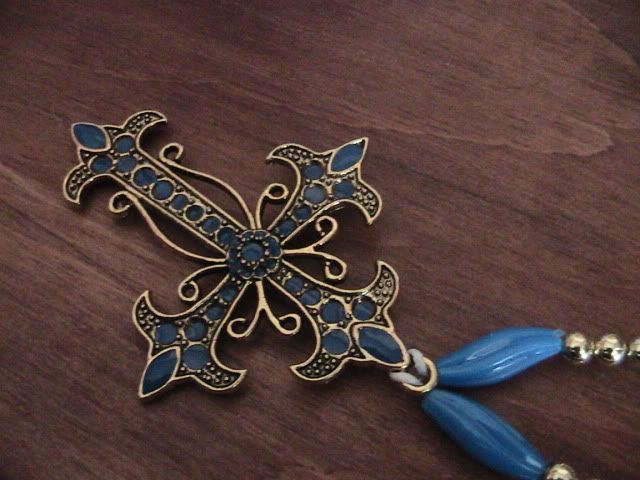 Black/white/green "Inspire" set with silver bells - $20 shipped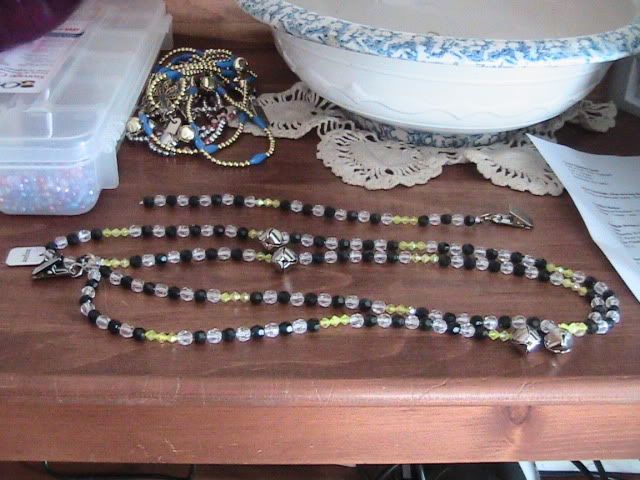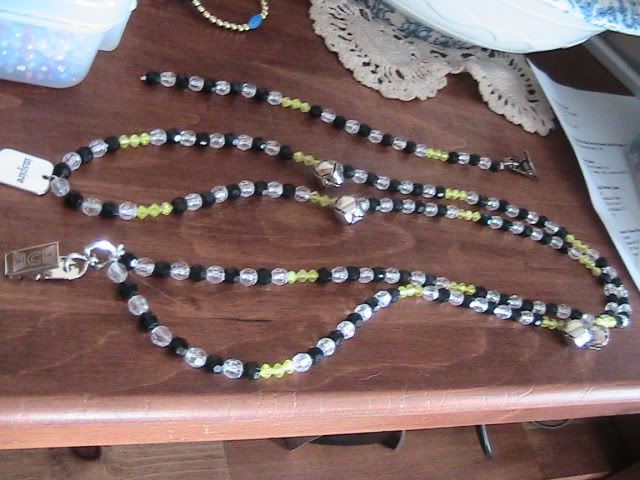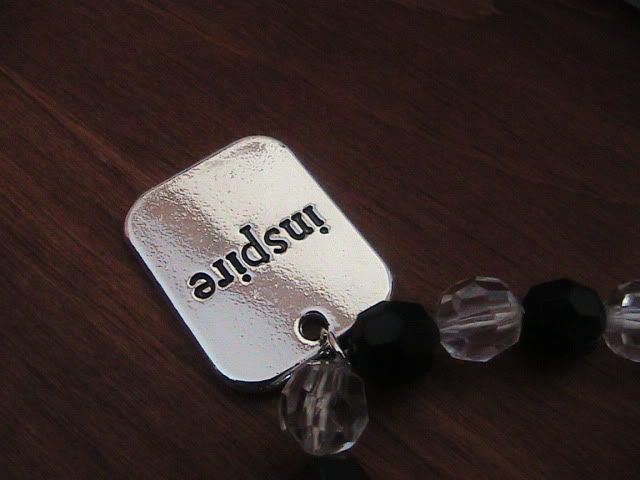 Red Dragonfly set with silver bells - $25 shipped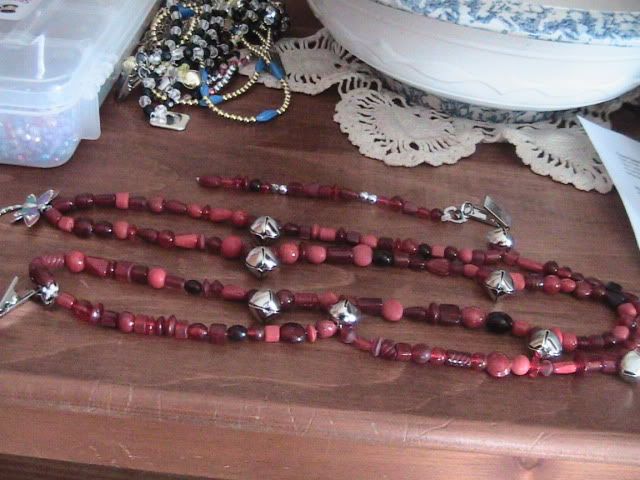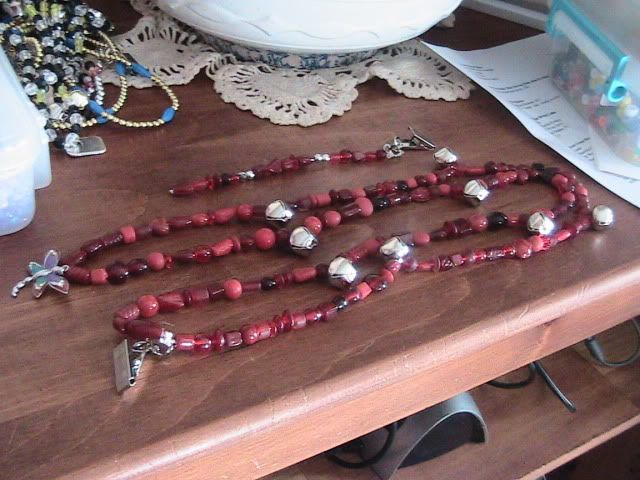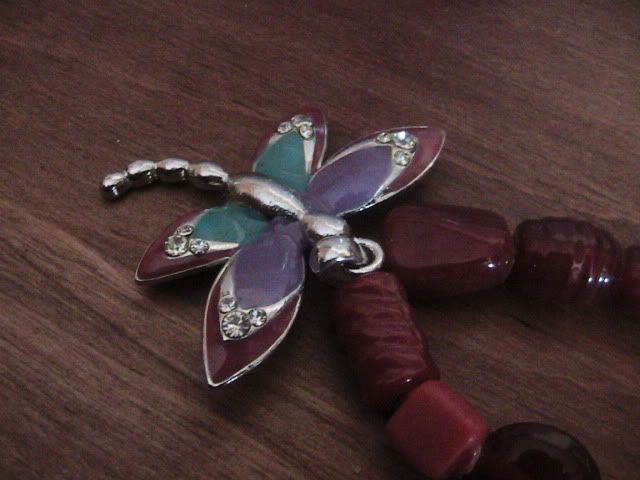 Pink/Silver Honey Bee Set with silver bells - $30 shipped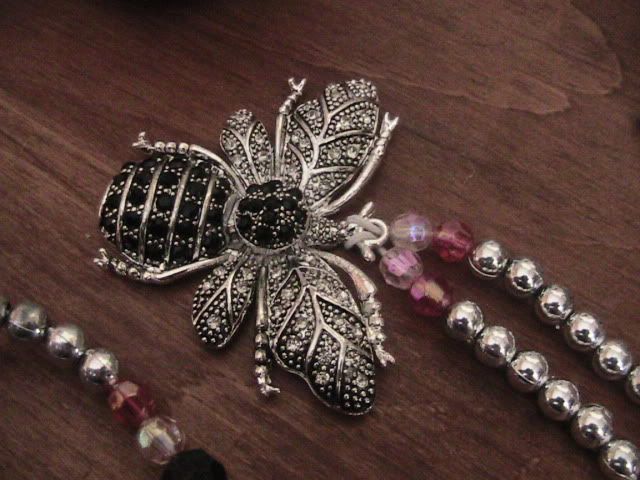 Mane piece has silver locket on end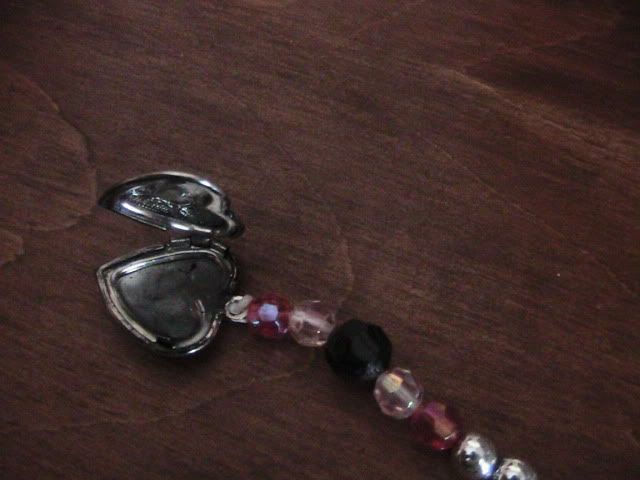 Amber wearing pink/silver set to test the size