Discussion Starter
·
#1
·
Thought I'd throw this one out there for you to take a look at.
This guy is a 16.1hh 8 year old ottb gelding. He retired from racing in October 2009 and has been spelled since. Apparently very quiet to handle, great ground manners and very quiet. Has been used to nanny the young tb's on the property.
I'm looking at him as a bit of a project. I've been out of a horse for a year now and going reasonably insane as a result! With uni, I need something to keep myself away from the books once in a while. I really enjoy working with green horses (as long as they're not absolute nutters, then I get no pleasure and it's just a chore haha!) and think this guy sounds quite nice for me to do this with.
He retired sound, he has bled once but I'm not too worried about bleeders if it's only for dressage/pleasure.
What do you think of him??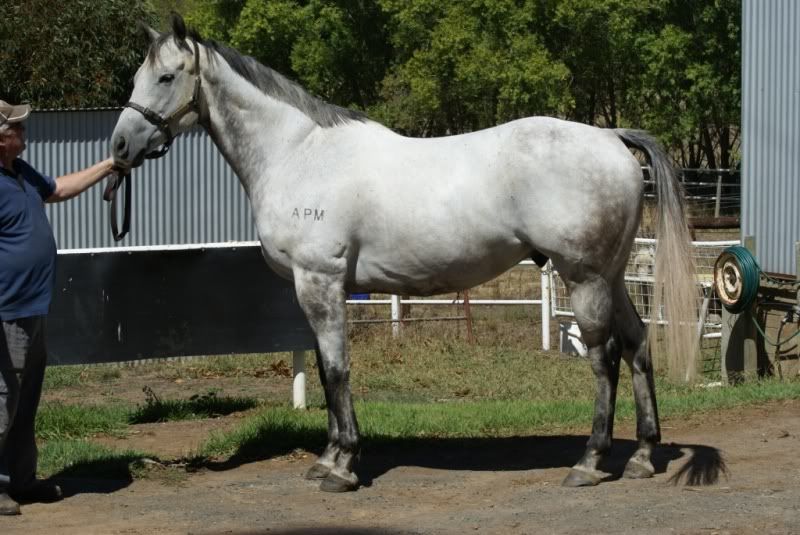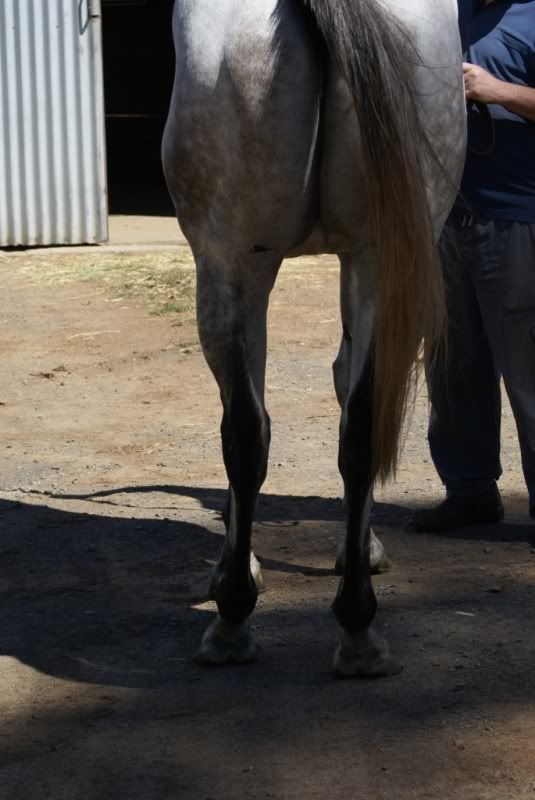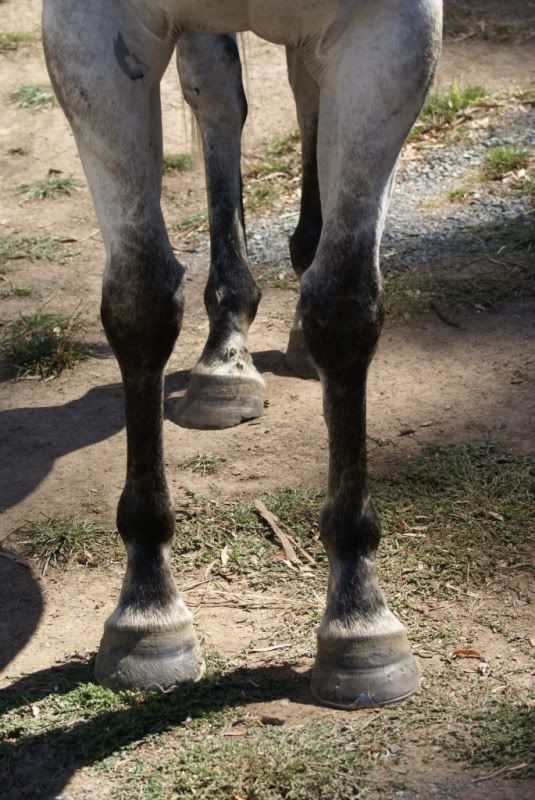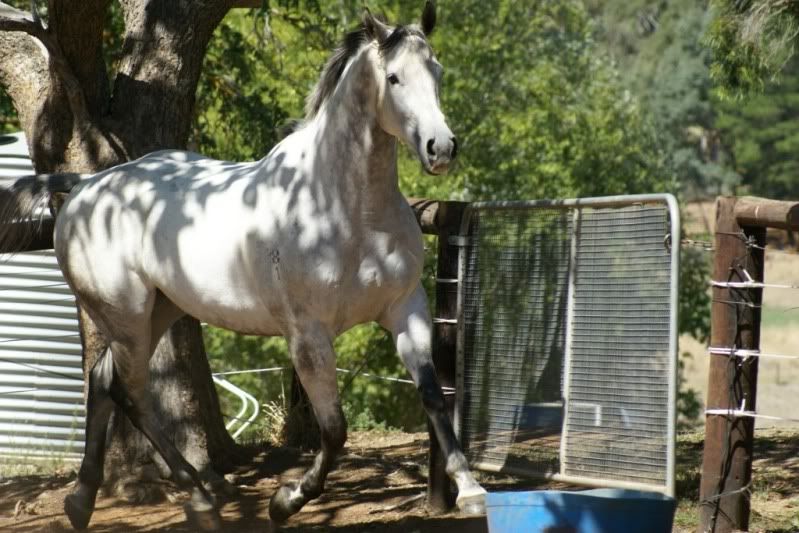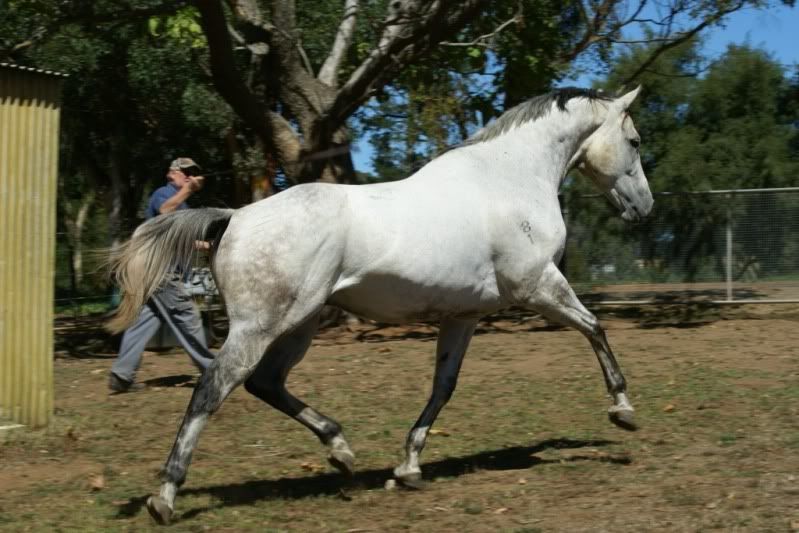 He's not conformationally perfect, but I really like his type and he seems to have that lovely big floating uphill movement. I'll probably go up to see him in the flesh this week, I want to see his walk and canter, and see if I can get him out of his comfort zone, push him around on the ground and run him out a bit, see how he reacts.