Discussion Starter
·
#1
·
It has come to my attention on a few occasions that a lot of the general horse population, have seen and found photos such as these adorable.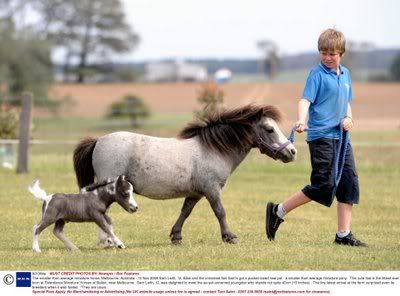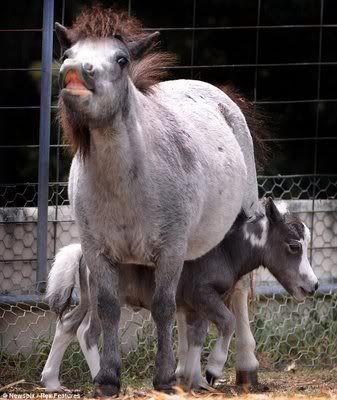 I know there is also a photo of what is considered to be "the world's smallest horse", a photo of what is in fact a dwarf miniature horse standing next to a draft.
Here it is: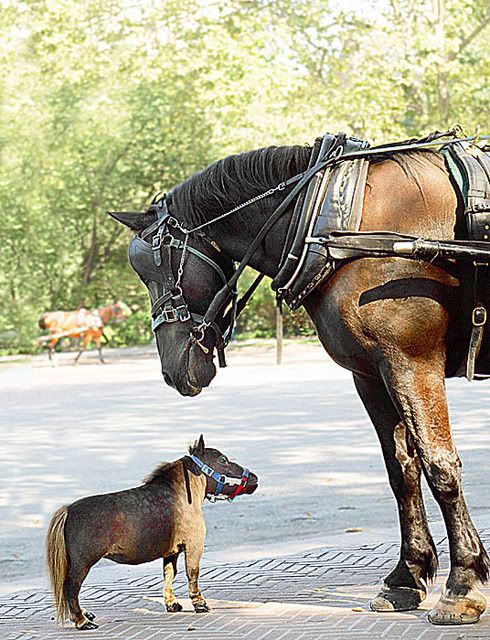 What bothers me is that people find those poor animals cute or adorable without actually realizing they have a serious genetic defect. Most of these poor horses do not make it past a few years of life, unless they receive continuous orthopedic work and general surgery.
Thought it would be a good idea to post some info about them here, for general knowledge info. Hope this thread will enlighten a lot of horse owners.
Dwarf Horses
Miniature Horse Registries have screened all foals up for registration to prevent these unfortunate dwarf miniature horses from being registered, therefor try to help prevent further breeding of sick animals.