Discussion Starter
·
#1
·
What Are Rhythm Beads?
Rhythm beads for horses are the newest equine craze and are quickly gaining in popularity across the world. Many people don't know that rhythm beads have actually been around for a long time and were originally used by Native Americans to become "one with their horses" and to help protect them both from danger. The beads were made from feathers, shells, beads and stones, and would show the rank of the Native American in his tribe
Why Should You use Rhythm Beads?
Equine rhythm beads, also known as speed beads, are not only beautiful but have many uses as well. They are an auditory learning device and a valuable training aid. Rhythm beads encourage your horse to follow a rhythm, much like a musician following a metronome through timed beats. The jingling of the bells accentuates the tempo of the horses gait and help the rider to better control the pace, as well as easily pick up correct leads and diagonals.
Equine rhythm beads are also wonderful for desensitizing and training younger, abused or naturally spooky horses. They are also wonderful for trail riders. The jingling of the bells alerts other riders and wildlife of your presence on the trails, making the ride safer for you and those around you, and helping to cut down on the number of creatures that "pop" out of the woods.
"Green" riders can also benefit a great deal from rhythm beads, by listening to the bells they will be able to learn how to keep their own bodies in rhythm with their horses stride. The soft jingling of the bells also helps to keep the horse and rider focused on their ride and helps to eliminate outside noise and distractions.
Who Can Use Rhythm Beads?
Anyone. Rhythm beads can be used in all disciplines. They are gaining popularity and whole hearted support from Trail Riders, Endurance Riders, Dressage Riders, Reiners, Barrel Racers, Jumpers and Gaited Horse Riders around the world! Any rider in Any discipline can use Rhythm Beads.
Custom Rhythm Beads
I can make custom beads in nearly any color, or color combination that you could ask for. When making custom beads I determine the pattern but you give me the colors you would like me to use. Please copy and paste and fill out the following into the contact me form to order your own custom beads.
I must receive a 50% down payment on all custom orders to ensure that you will in deed buy them.
Name:

Email Address:

Color/Colors Wanted:

Gold or Silver Bells:

Would You Like Magnetic Therapy Beads Added?

Type of Charm Wanted (please give me more then one option in case I cannot find the exact charm you want):

Do You Want a Matching Mane Charm:

Do You Want A Matching Saddle Charm:

Horse/Ponies Measurements (Measure, in inches, completely around your horse's neck. The necklace should fall right on the line where your horse's neck meets his body (his "drive-line"). Add an inch or two to this measurement so the necklace will hang comfortably around your horse's neck.)
Prices For Custom Sets
$10 - Plastic beads with a small pendant
$15 - Plastic beads with a medium pendant
$20 - Plastic beads with large pendant/ Glass beads with medium pendant
$25 - Glass Beads with a large pendant
$30 - Glass beads with Swarocski crystals and medium/large pendant
What Is Hematite?
Magnetic hematite is widely recognized for providing relief from aches and pains by increasing the circulation of blood and carrying greater amounts of oxygen delivered to every cell in the body. This increased flow increases your rate of healing and reduces pain associated with injury.
Other benefits of Hemetite are:
- Stress Relief
- Curing Insomnia
- Improves Memory
- Improves Mental Focus
Therapy Beads
All of my Therapy Beads are made with High Power Magnetic Hematite beads! If you would like magnetic beads added to a set you purchased, or if you would like them on your custom set, please just ask!
Adding hematite beads to a set will increase price by $5.
25% of profits from every set sold will be donated to Equine Rescue Resource INC. in NY Run by Colleen Segarra. More info on the rescue at Equine Rescue Resource, Inc. Welcome!
So Add Some Rhythm To Your Ride And Help Horses In Need At The Same Time
Available Sets
- All Sets Come With A Necklace and a matching Mane Charm
Pink/Purple Lizard Set - $20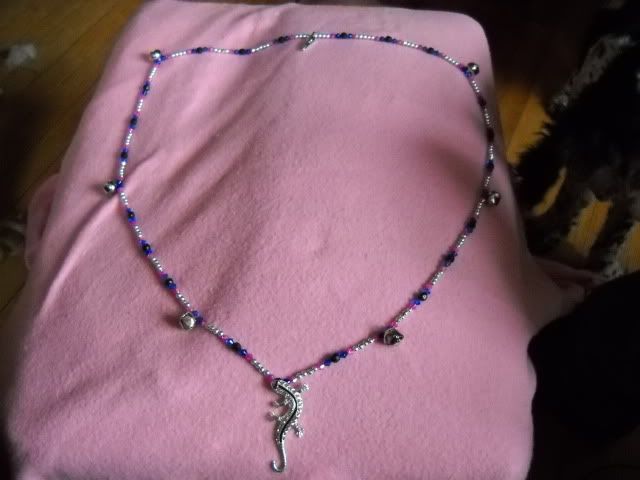 Purple/Yellow "Flower Power" Set with 8 high power Magnetic Hematite Beads - $20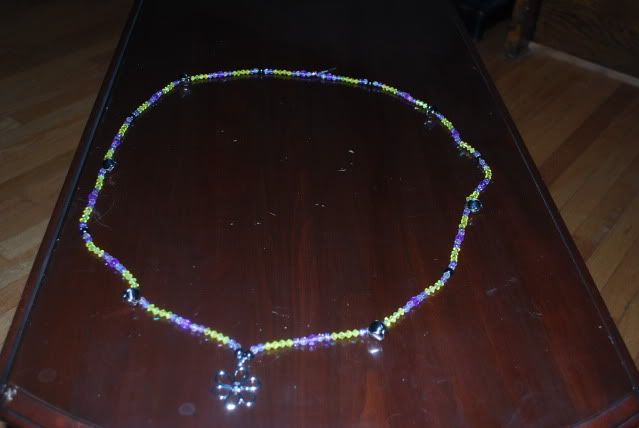 Pink and "Wood" Trust/Faith Set - $20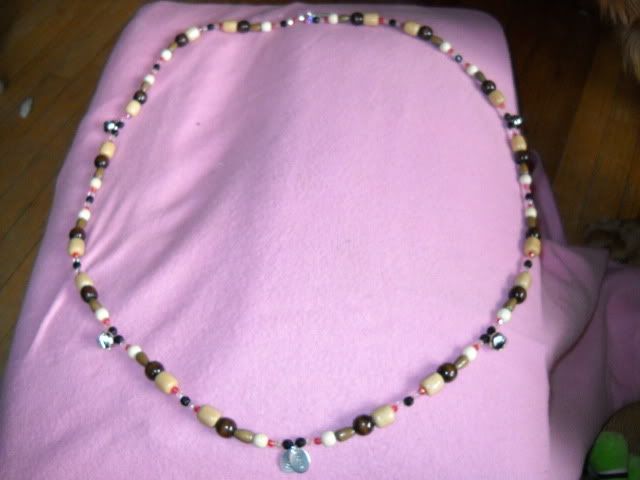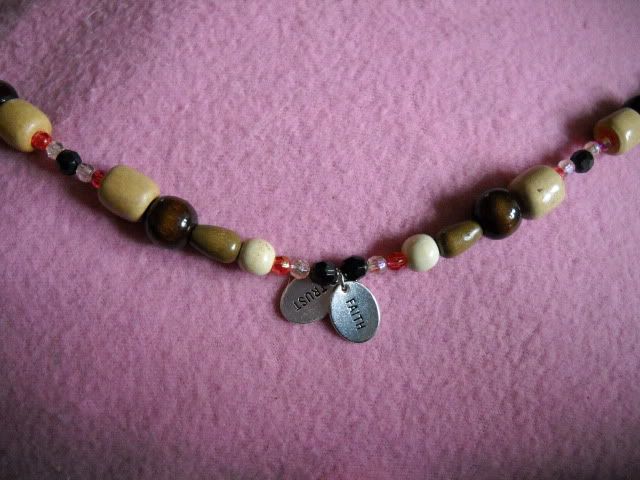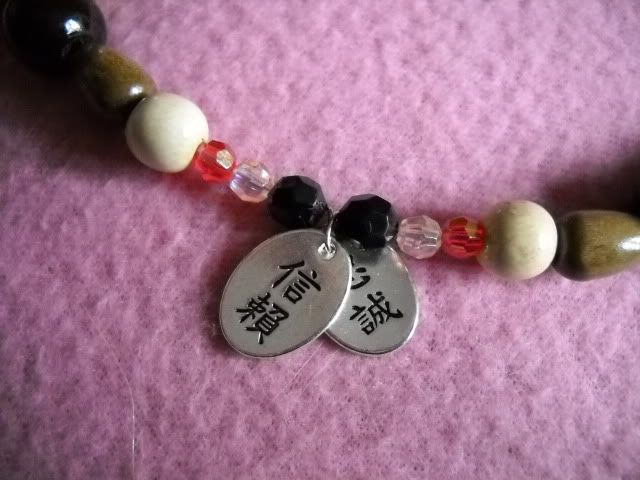 Really Pretty Pink and Gold Key Set with 34 High Power Magnetic Hematite Beads - $30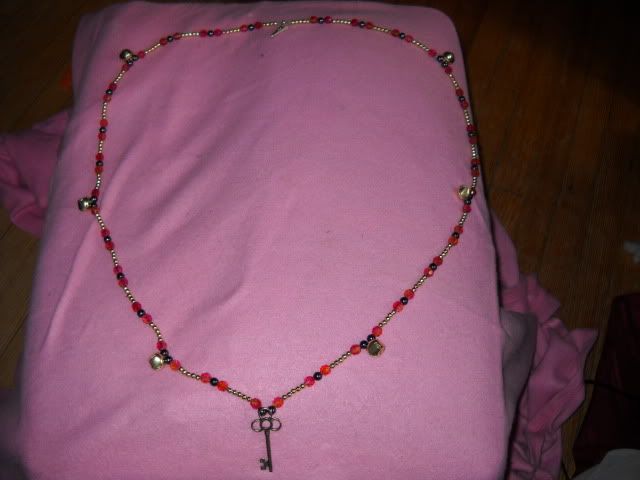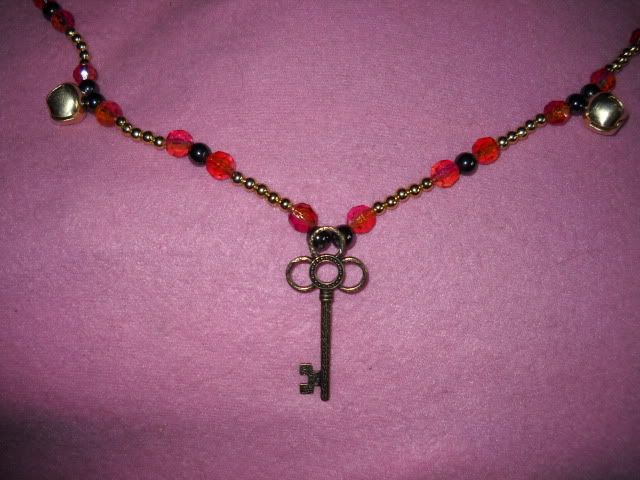 Green/Gold Leaf Set - $20
Red/Black/Pearl Cross Set - $20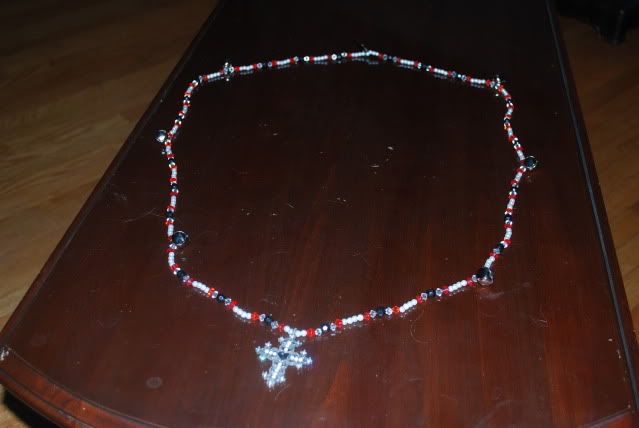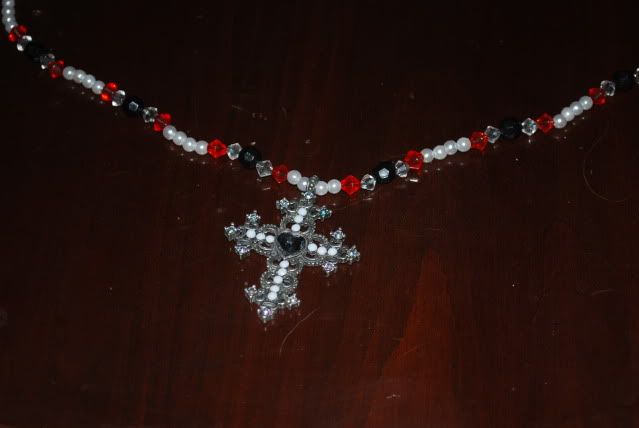 Pink Butterfly Set - $15