Discussion Starter
·
#1
·
The Equine Voices fundrasier was yesterday and it went so well! I had to get up at 5am to be there by 7. The event started at 11:30 and there was so many people!! The event ended at 3:30pm and by the time it was over, I got an amazing tan. lol
I want to give a HUGE shout out to appyrider4life for donating some tack and books. The Tack sale was huge and we sold almost everything! Your saddle pad, wraps, and bridle got sold. Thank you so much!
During the event, the Equine Voices trainer, Carol Grubb, was working with Gulliver and her horse Touche. He is so freakin gorgeous you guys!!
He was saved 4 years ago from a couple who was using him as a stud and they used to show him. But the saddles they used on him didn't fit him properly and he now has unfixable back issues. His owners were going to send him to slaughter if no one would take him. He can be ridden lightly though. Carol took him in 4 years ago and they are an amazing pair, I love watching them work. So enough talking I'll share some pics of this beautiful guy!
First off, here is Carol.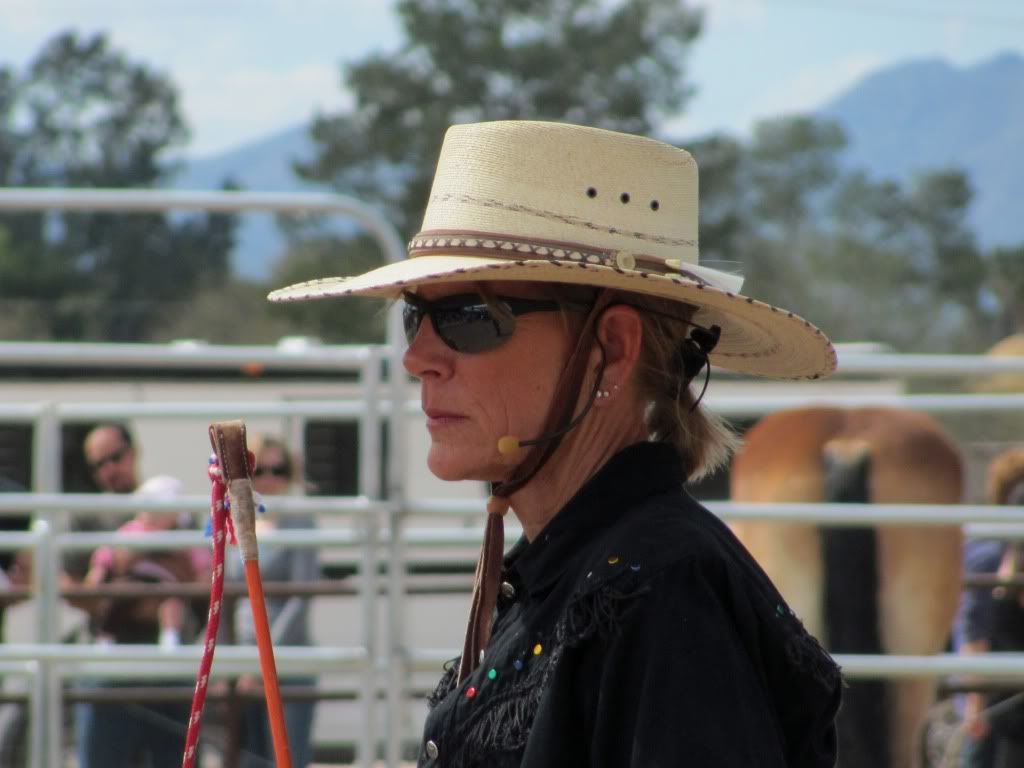 TOUCHE!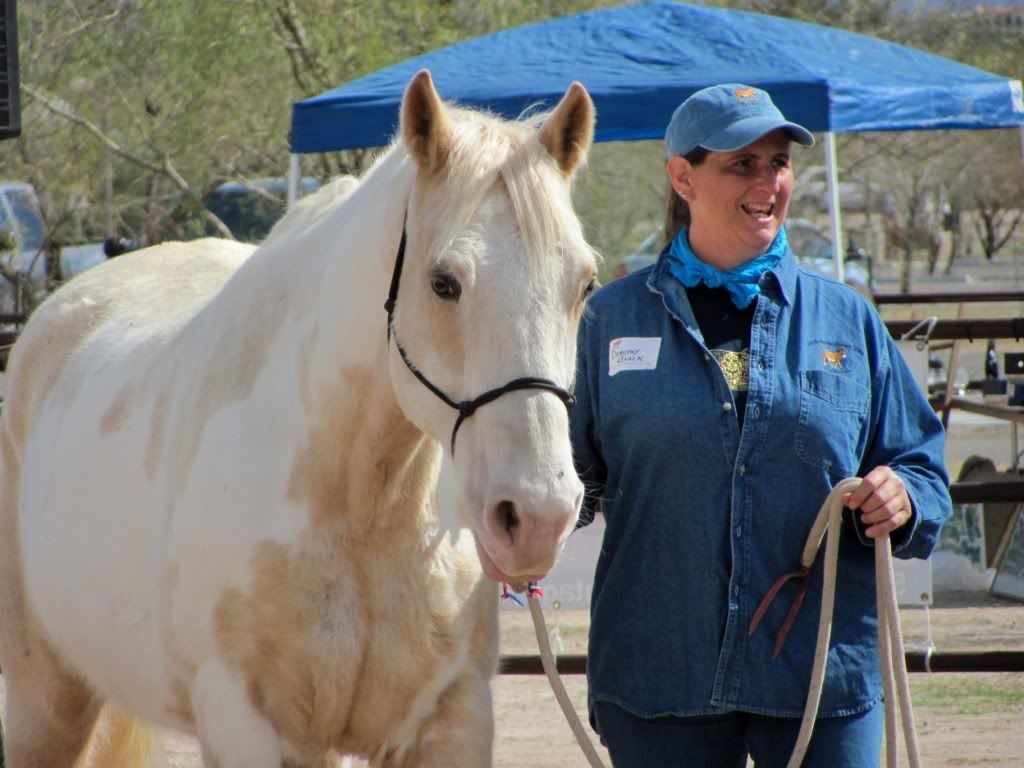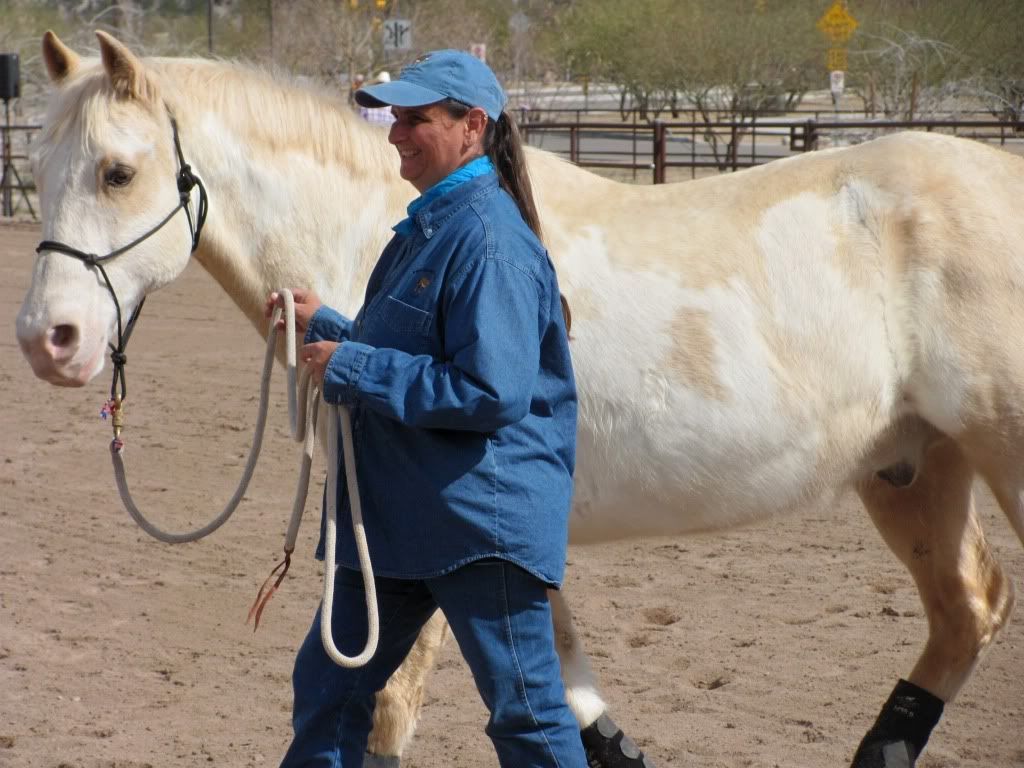 They let him run around a bit before Carol started working with him.

Warming-Up