Discussion Starter
•
#1
•
Eve has been doing AMAZING lately. I figured out my western saddle really doesn't fit her still growing back so I've been riding bareback for a bit here...but a couple days ago I tried my english saddle on her and I swear it fits like a glove. Allows for free shoulder movement, doesn't move when I mount, and most importantly she's comfortable with it on.
These pics are from 2 days ago, first time trying this saddle and she did awesome!
She picks her knees up so high in the snow!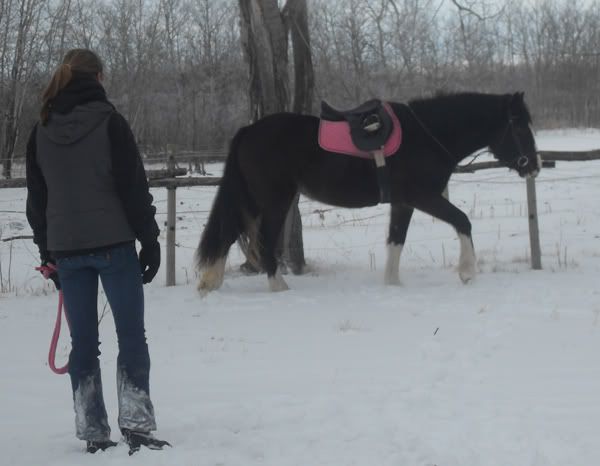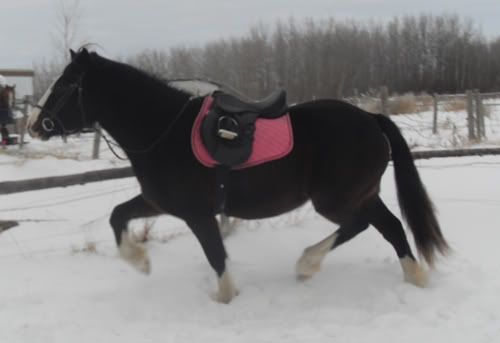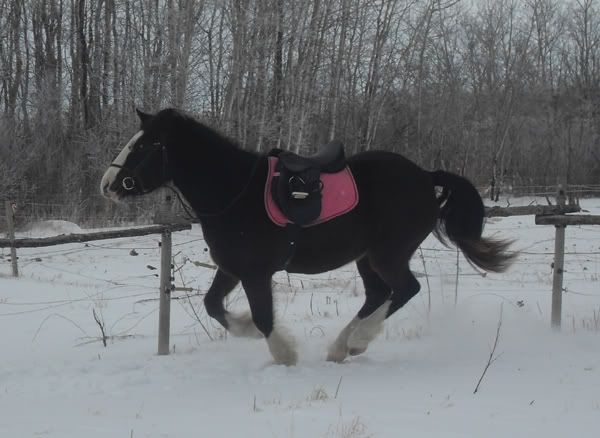 LOVElovelove this pic!