Discussion Starter
·
#1
·
FINALLY! As you may have seen from my previous posts, it's been hell finding a decent farrier in my area..we've to settle for less than great for a long time and my horse was losing shoes left and right.
A friend was just telling me about a farrier she just recently switched back to..he had been out of the game for quite a few years because of a serious health issue. She had used him before this period and returned to him afterward and recommended him to us..so far things are looking good to me...I'd like to see what you guys think.
I caught a few quick pictures after the job.
So first here are the pictures from the last time the PREVIOUS farrier shod him after a lost shoe: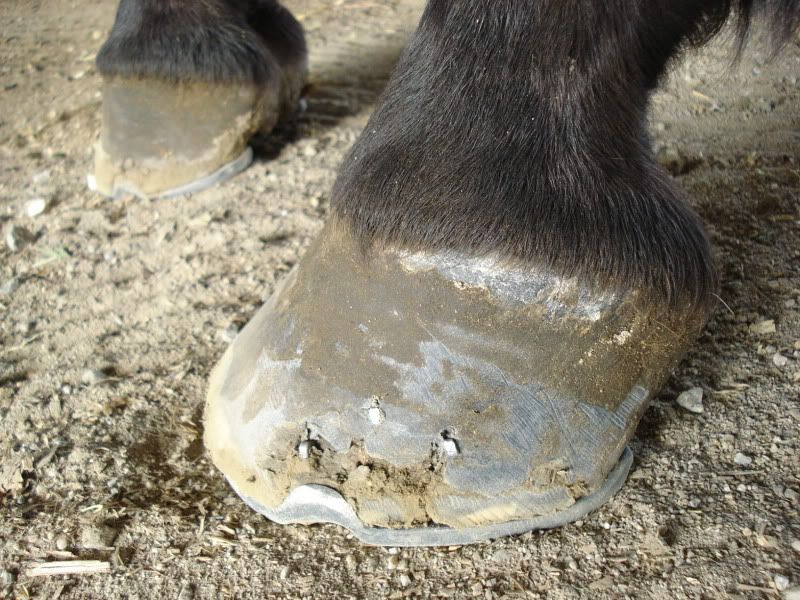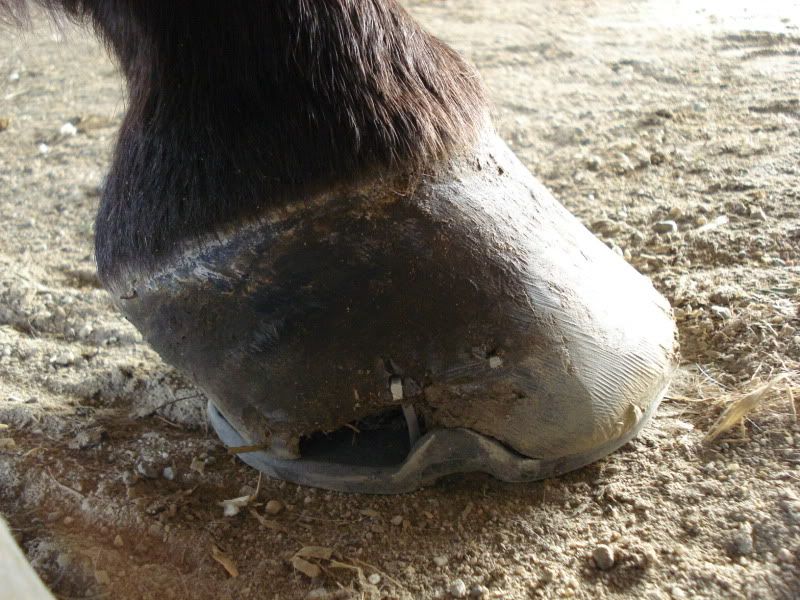 And here is the same foot after the first visit from the new farrier (after he ran around like a crazy thing for awhile):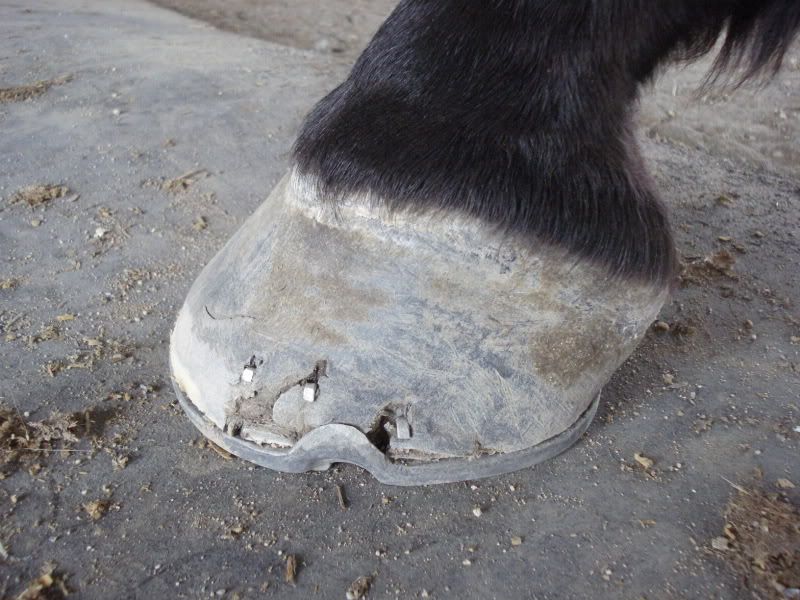 And both feet..the one shown above is the far hoof in this picture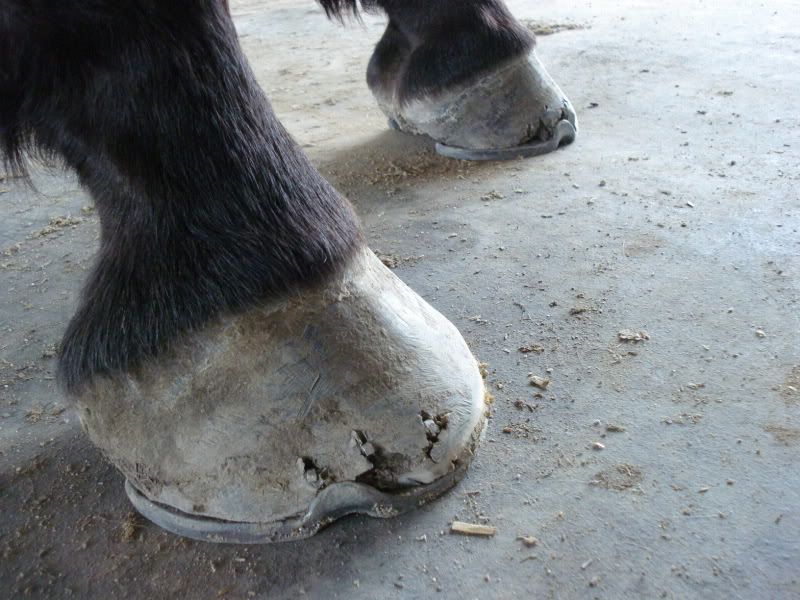 And here are his barefoot hind feet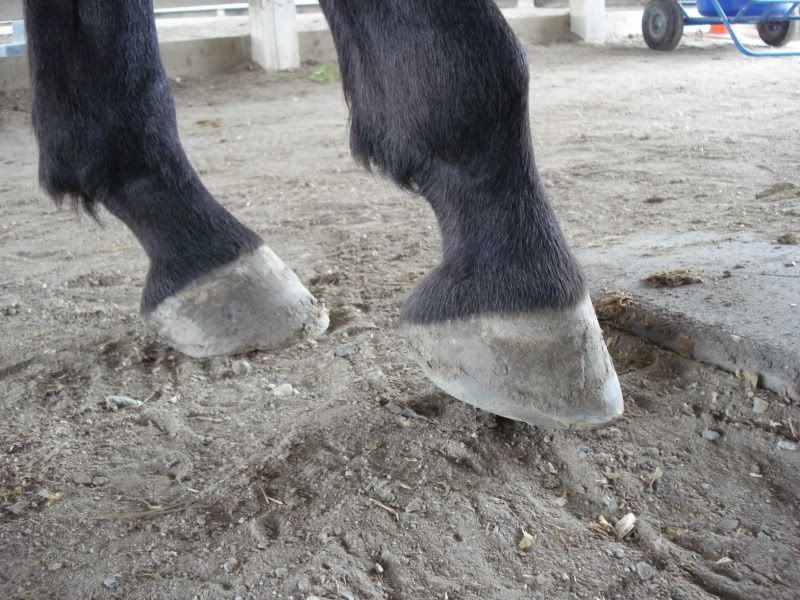 Sorry, not the best pictures..I can try to get better ones if needed, but so far does it look better? I can only cross my fingers.
So far both shoes seem pretty solidly attached for once which is a great sign to me.