Heh heh, I'm so proud of Jynx! Today she experienced her first bareback ride and did quite well! She was a little confused and threw in a few little crowhops - apparantly my legs feel SO much more different to her without stirrups! (She only crowhopped when I applied my leg to ask her to stay on the circle). By the end, she was walking around like a pro.
I know some people have opinions on riding youngsters bareback, and for the most part I agree with you, which is why she's staying to strictly walking right now. It's just to dang COLD for saddles! I've switched her to a hackamore as well for now because we can't keep the dang bits warm and touching cold metal in -40 just isn't an option :lol: I just wanted her to get used to me bareback so we can still do some work on aids like turning and leg pressure even when it's to cold for the saddle! I rode her on Saturday with the saddle and I had to stop after 10 minutes - my legs were so numb I almost buckled when I hit the ground!
We're supposed to see some nicer weather this coming weekend, thank god. It was into the mid -30's today with a wind chill warning in effect. Stop riding? Are you crazy!? LOL
Anyway, here are some pics!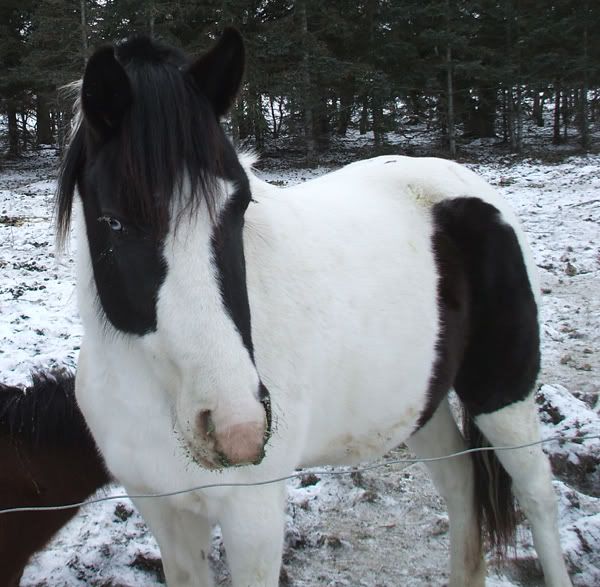 Looking all cute and coy in the pasture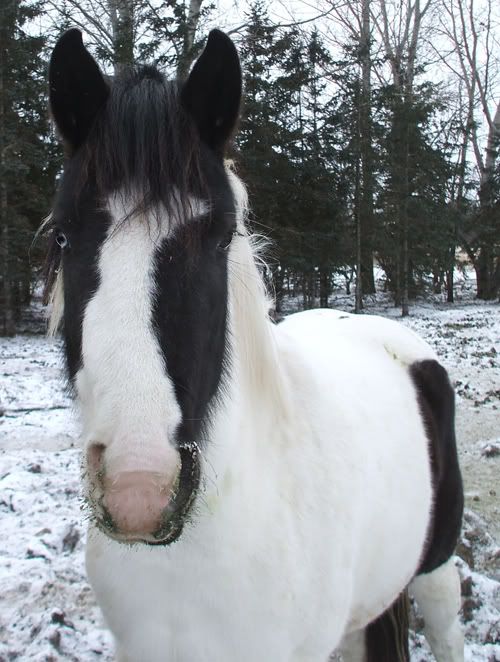 Me next?!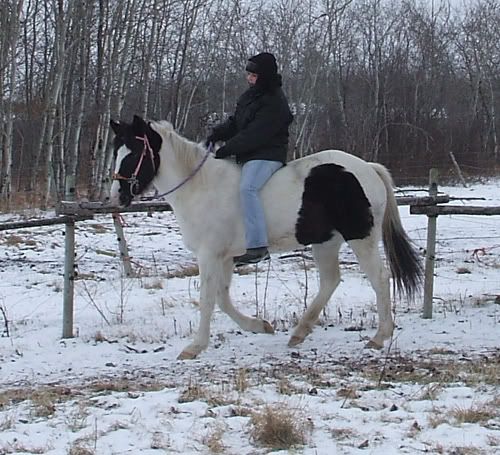 *giggles* I don't think she was as happy once I got on without a saddle, but she settled down nicely!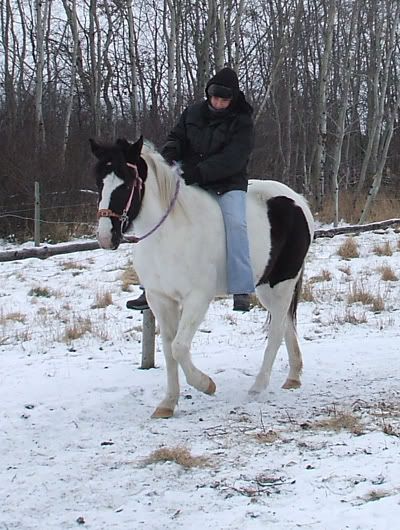 No, my neck isn't injured, I'm tryin to keep WARM!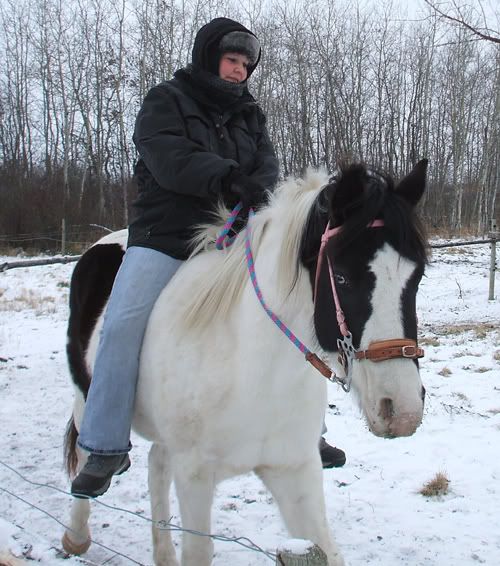 Pretty little sweetheart!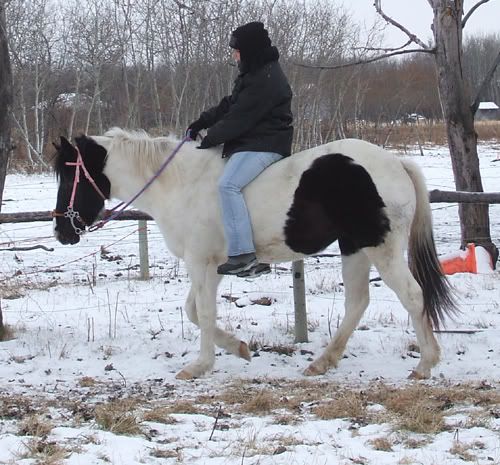 She was really relaxing and not phased by me anymore at this point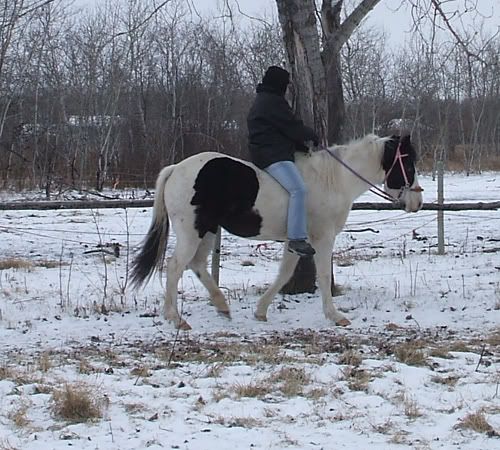 Other way!
Hahaha, and just as an idea of how cold it is - my poor Arab mares eyelashes froze! :lol:
I WANT TO GO IN THE HOUSE. NOW.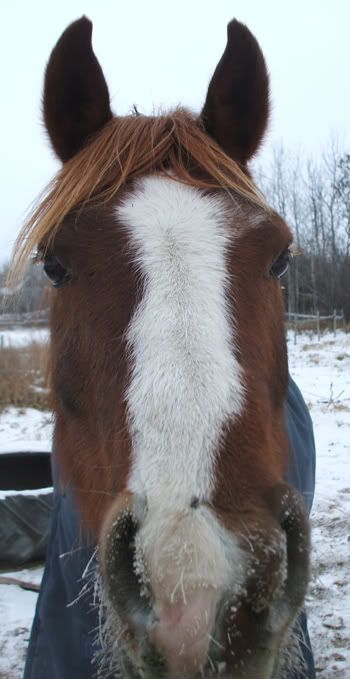 Frosty whiskers!