Discussion Starter
·
#1
·
OMG WE CANTERED!!!It was magical...seriously, I thought I was going to wait til spring/summer to canter her but yesterday she was so on the ball with all her cues, it was just the right time, y'know? We walked and trotted around the yard with Ashley on Justus, Moki on Jynx and she didn't bat an eyelash. Whoa was solid, stood to mount, walk on and trot right on cue...so I took her in the paddock and did some serpentines and more trotting. She was just feeling good so I yelled for Moki to grab the camera and asked her for the canter...first she gave me a super nice extended trot! I slowed her, did a lap, and asked again and she gave me a beautiful rocking horse canter. Not rushed at all, I stayed off her mouth and praised her a TONNE during and after the canter, and she slowed to a trot before the bend in the paddock. I was in heaven...fatty mcfatpants was pretty warm after so I walked her out and groomed her. I'm SOOO proud of her...so onto pics!
Trots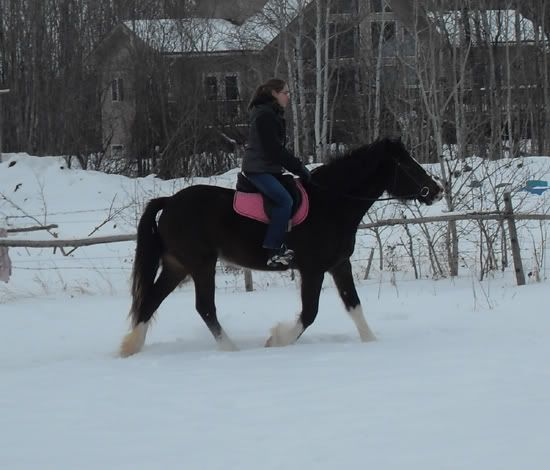 Nicer trots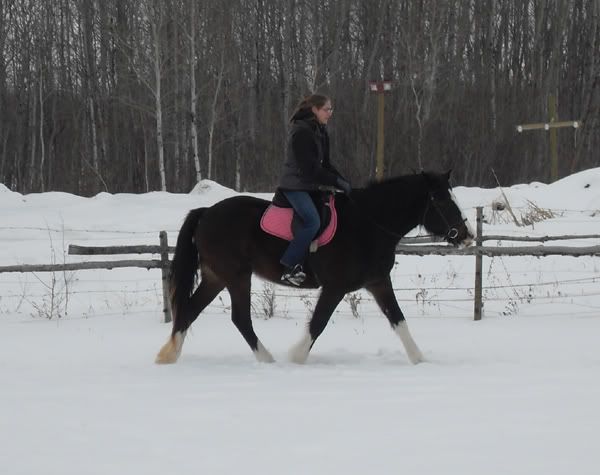 Wrong diagonal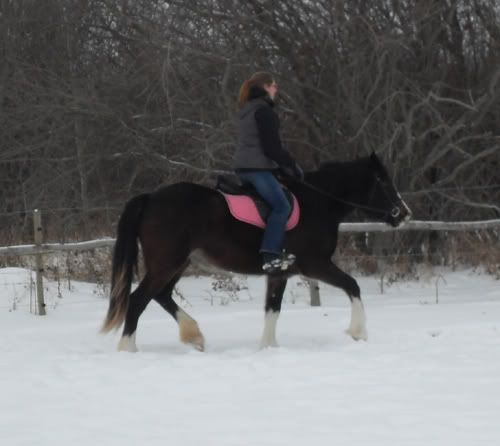 CANTER!!!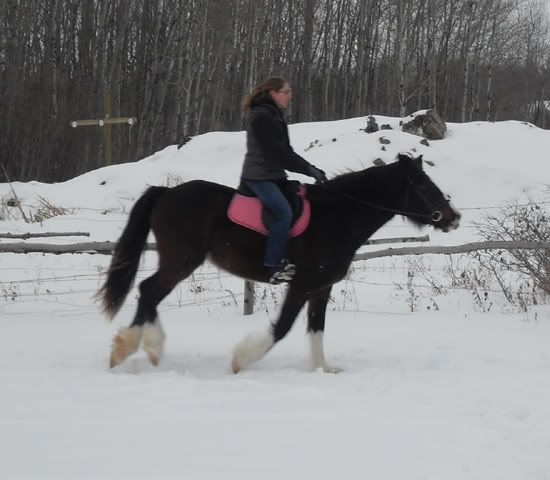 Better canter pic!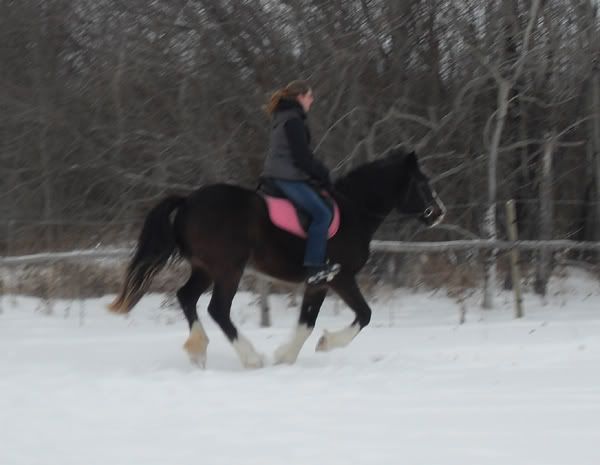 Transitioning back from a canter LOL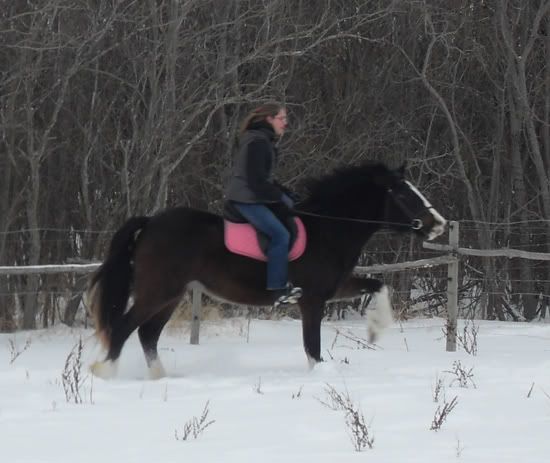 Video of our first attempt to canter...beautiful trot though!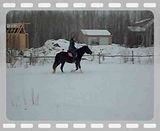 And our first actual canter...no, I didn't fall over after, I was hugging her neck! And yes, Moki nearly lost her voice after squealing so much...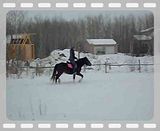 That's all for now, will have more pics in weeks to come but we're in the middle of a winter storm warning so not sure if we'll make it out today...going to brave the highways but if they're bad, I'm turning back! Thanks for looking and replying!