Discussion Starter
•
#1
•
So durn proud of her! We attempted a canter a couple of days ago in the paddock but there simply isn't enough room - one entire half of it is massive frozen ridges, so I have the length of a fence line to get her attention and ask her. We managed a couple of decent strides, but she was getting annoyed and doing a bit of crowhopping.
So today we went out into the pasture and she did AMAZING. Kind of looky, and I think after this we're going strictly back to steering and leg pressure because she kept wanting to veer for the herd and not listen to me. But no attitude, I got a lovely canter, and she just did overall excellent!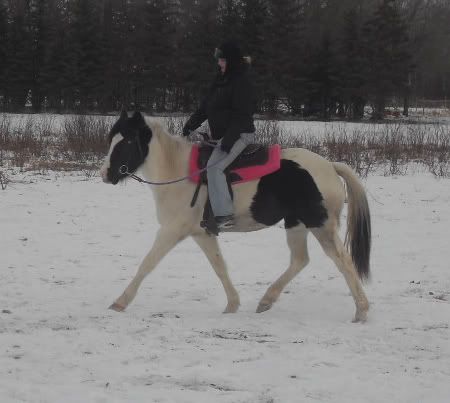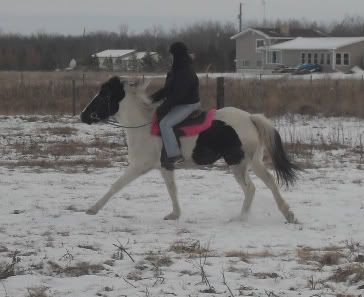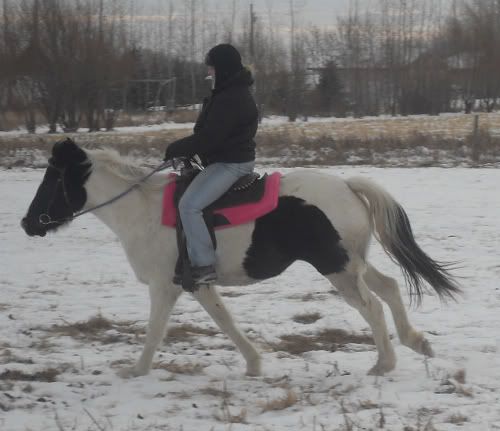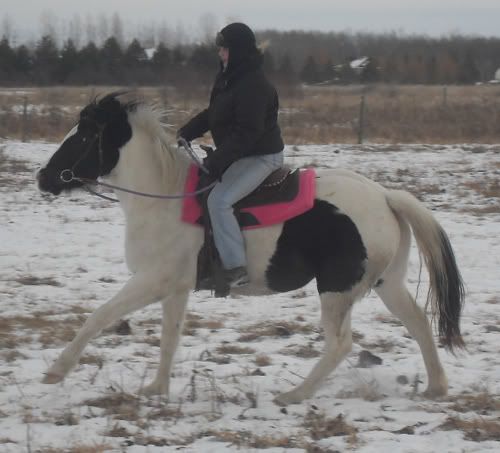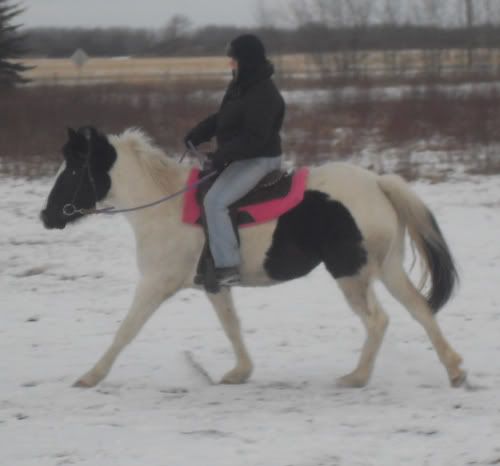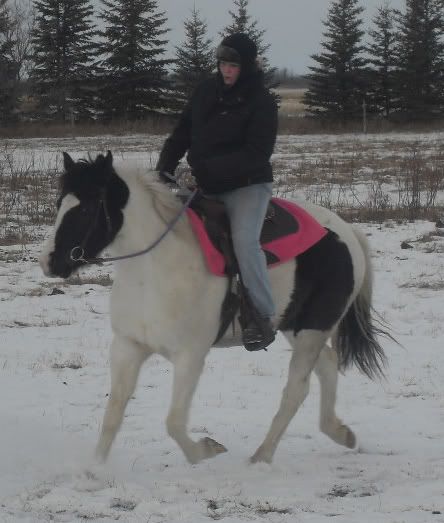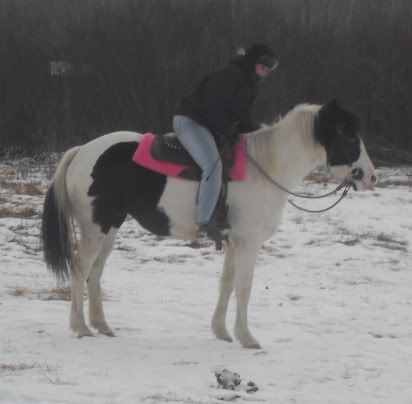 Pets for the good girl! She also has a fantastic stop - I swear she could be a reiner :lol: All I have to do is sit down, touch the reins (not pull) and say whoa and she comes to a dead halt from mid canter. She also knows how to go from a canter to trot or canter to walk as well though, so I'm happy!