Discussion Starter
·
#1
·
I took my new mare on our first ride off our property. It was my Valentines day treat for myself since my fiancee is in boot camp. I had a great time and she did amazing. She didn't want to cross the railroad tracks at first but she did it. And on the way back she didn't even blink. She did spook at a colbert type thing, but she was paying attention to the cows so she turn and saw a big hole in the ground to her right. lol. Here are a few pics during our ride, before and after her bath.
Looking at the ponies in the pasture over.
At the store. got some candy and a water.
Just riding down the road.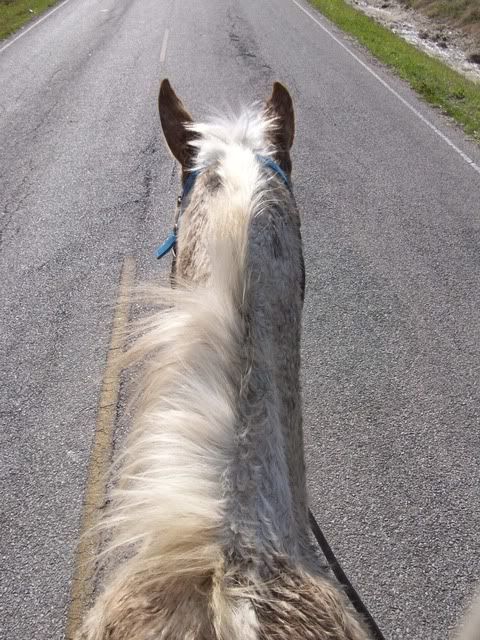 Me and Wooty. (some of her)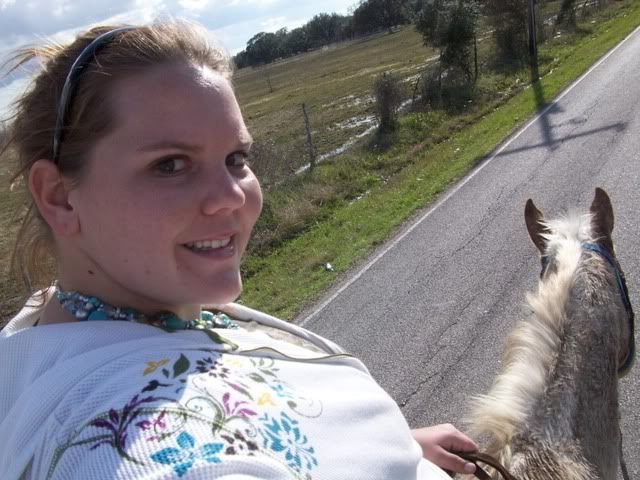 Before bath. (we are trying to gain weight)
After bath, munchin in the yard.