Discussion Starter
·
#1
·
My very first (purebred) arabian! Picked her up for free near the oregon boarder (8 hour haul round trip). She is registered Egisis. They pronounced it Ee-gis-is, and called her Egi (ee-gee). Not sure, I have been calling her E, feel free to post name suggestions including nicknames, or she might just get known as E lol.
I got her from a preformance place she was being boarded there to get rehomed her owners are a lawyer and something else (nice people) they have had her since she was born but they travel alot and have about 15 other arabians they have bred, so even though she is 8 she has never been broke. This will be my 3rd horse to train and is supposed to be my first solo
(but I do have a trainer that can help with her if needed)
We have a lot to work on, like touching her lol, she is very touchy in the back, and just about had a heart attack when I was getting this blanket on her but she is really smart and settles in to things really fast.
Well here she is!
She looks kinda of big in this picture but she is about 14hh i think (measure on friday when I get the stick thing). Right off the trailer after a 4hr 15 min ride, she was a champ the whole time!
I am 5'4" with my boots on does she look like she is 14hh?
Scratches
Im gonna run back to the barn!
No I guess Ill stay with you guys.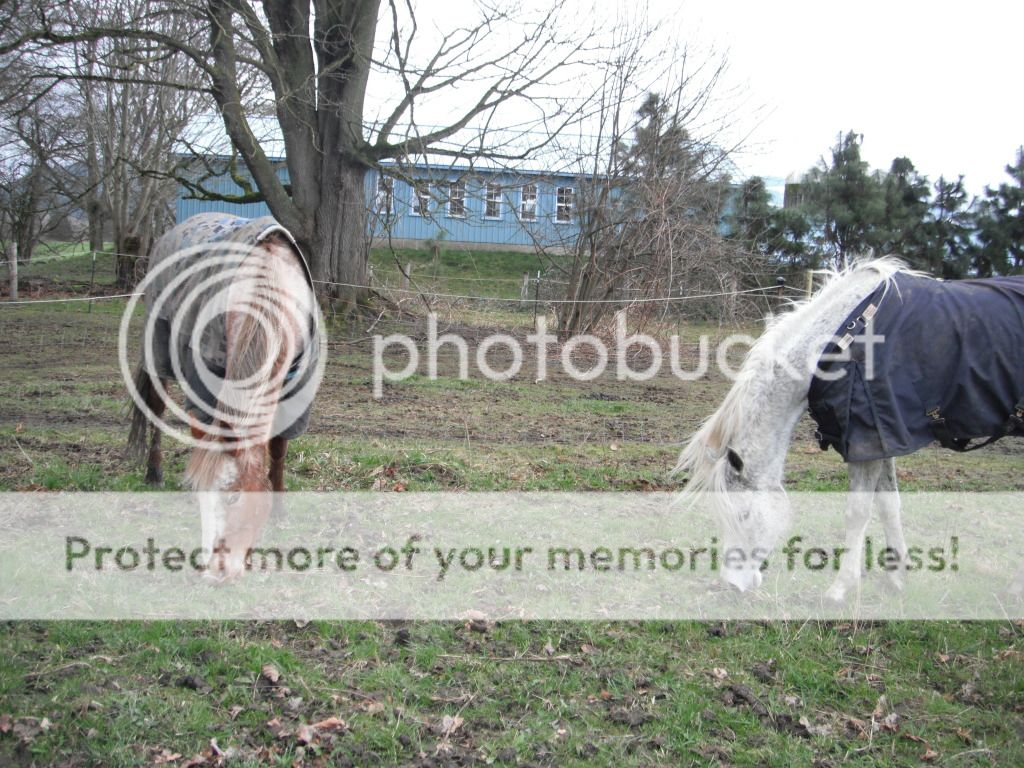 Fable <3 finally getting a friend
What kind of arabian do you think she is?
Also how much do you think she weighs? I am 5'2" 110lbs-115lbs and I am hoping I will be able to trail ride and jump with her. I know arabians are built strong and I am not going to kill her when I start to ride her but I want to double check if she is big enough for me to jump.
thanks!
<3
sidenote: I did get her a new halter to the ugly grey-green one came with her and the rope halter was the smallest halter I had, I picked her up a nice maroon one yesterday