Discussion Starter
·
#1
·
I wasn't sure if I should put this in here, critiques, or pictures but training won out because my focus was fully on Justus, not my eq! This is me riding a coming 5 year old Appy/Mustang X Welsh pony mare. I gifted her to an awesome kid but have continued her training on and off for her, and she's an insanely smart mare! I've owned her from birth til last March and hope to forever be a part of her life! In any case, the girl I gave her to has dreams of jumping with Justus so after getting her balanced in w/t/c, we're not working on asking her to frame up a little bit and go over ground poles and such. I'm looking for feedback on the horse here, I know I look cruddy! Leaning forward, hands funny, legs forward...I have alot to fix - but in training mode, it's hard to think about your own hands and feet when you're focused on their 4! Thanks in advance, hoping for some constructive criticism here, and maybe some other exercises I could get her doing to get her ready to jump this summer?
Last Fall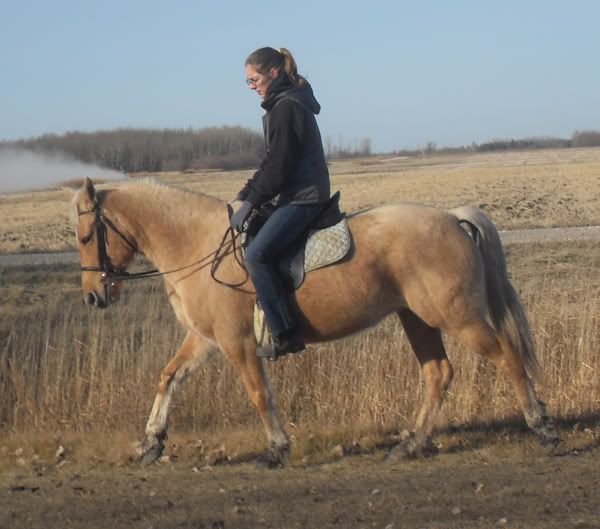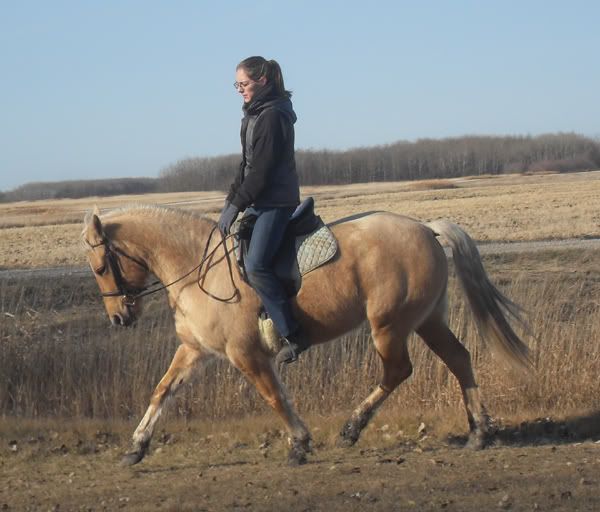 Then I took a break to work with my OWN 2 year old for a bit, just starting to work with Justus again now. I've started taking dressage lessons with Moki last month so thus far I'm holding my outside rein and sponging the inside rein, releasing when she flexes her poll and lowers her head. Ask a little, reward a lot...not expecting this overnight, but she's smart and should catch on fast!
Resisting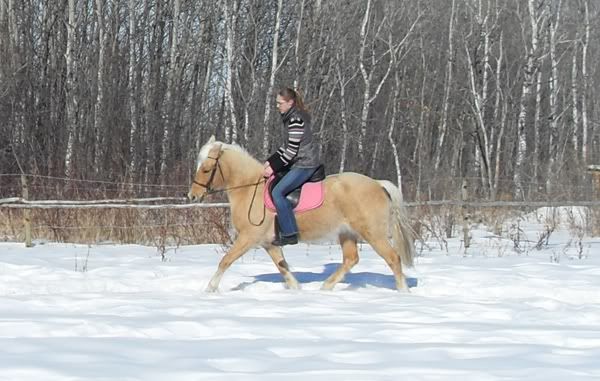 Overbending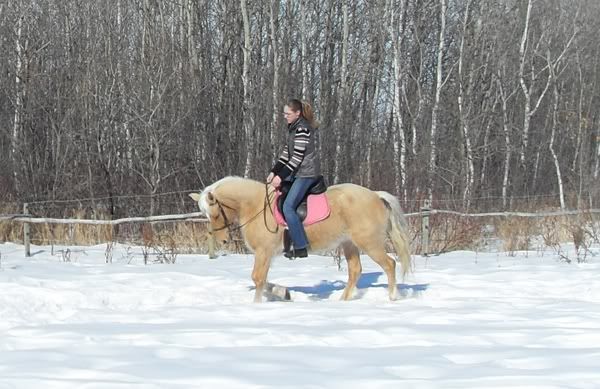 And nice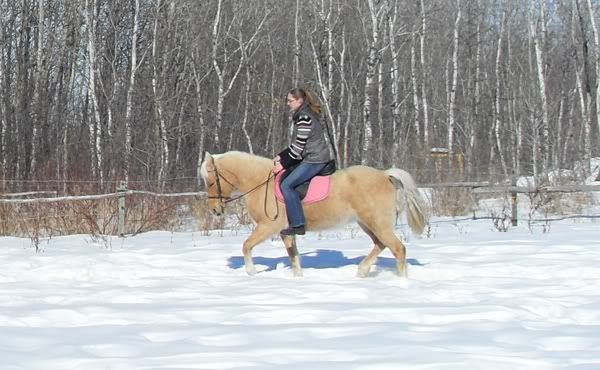 Tipped out a bit...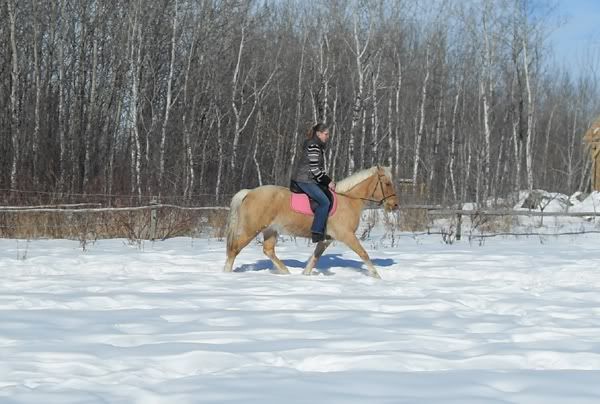 Better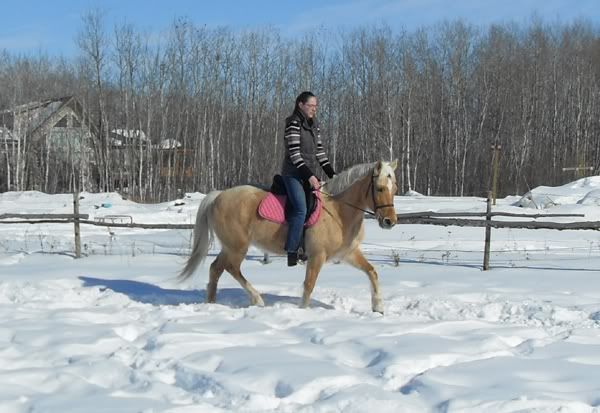 Slight disagreement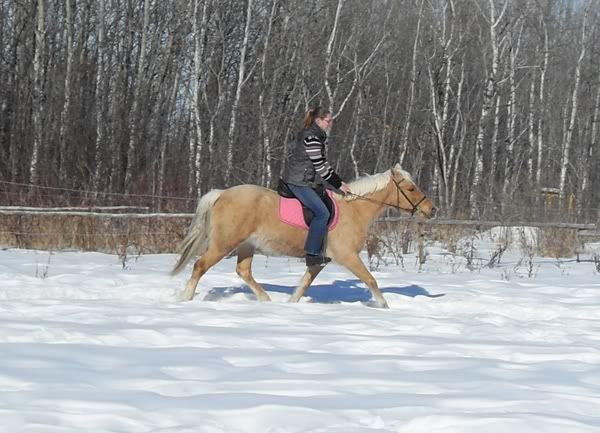 All better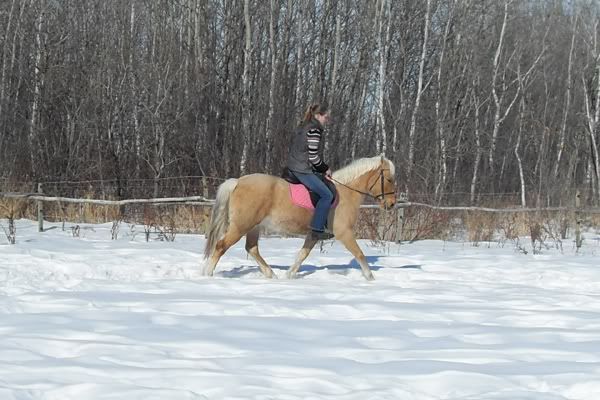 Some canter work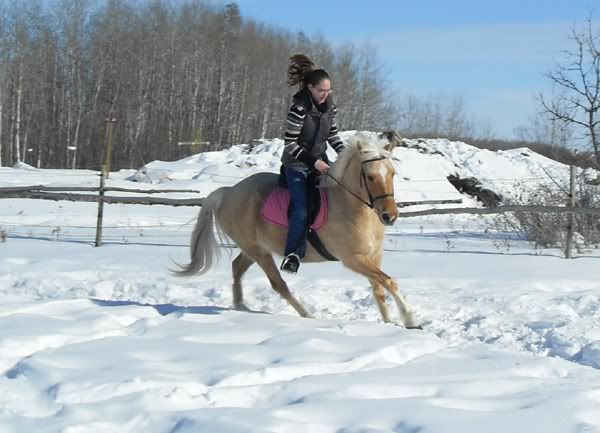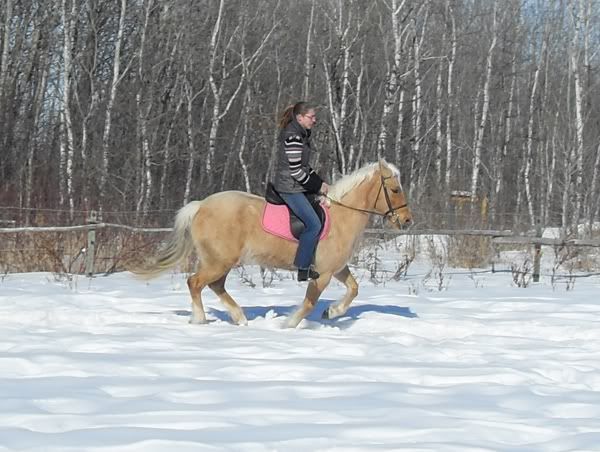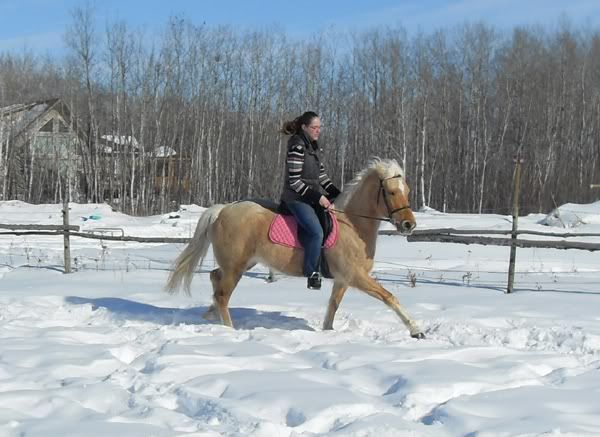 **** after our ride I was walking her out on a loose rein and she started herding my mom's barn cat, Synsin! She was head down, nose blowing, darn near trotting after him and all I could do was LAUGH!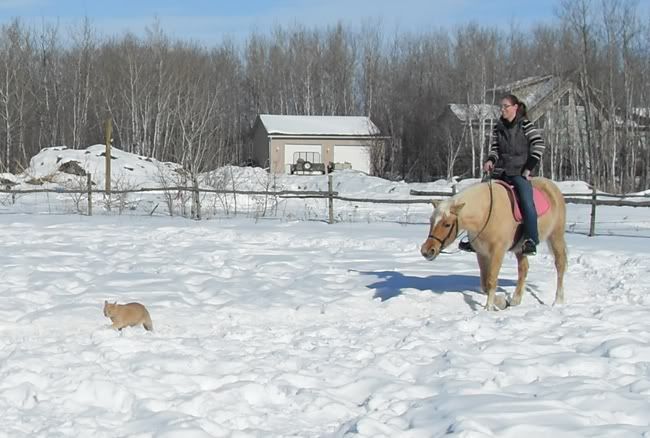 Enlarged a little more!
I love this pony SOOO much! A shame she didn't grow even ONE hand taller...but then she wouldn't have come into the life of the girl who owns her now and change her world. Justus has done so much for her and likewise...perfect match. Anyway, thanks again in advance for any tips/pointers on how to get Justus moving out nicer and more round.