Discussion Starter
·
#1
·
Hello!
I am putting my year old, Wintec 500 All Purpose Saddle up for sale. It is a 17.5" seat and has CAIR and has the Changeable Gullet.
The reason why I am selling, is because the tree is too strait for my curvy TB's back. I really need to sell this saddle, so that I can put the money onto a saddle that will work/accomodate the shape of his back.
It is in excellant shape, the only flaw is some cracking on the underside of the billets on the left side of the saddle. My fault, I was not intelligent enough to use a girth with rollers.
This does not effect the use of the saddle, due to how Wintecs are constructed, inside the billets are nylon straps so even when the plastic on the outside cracks, the billets are still fully functional without worry of breaking.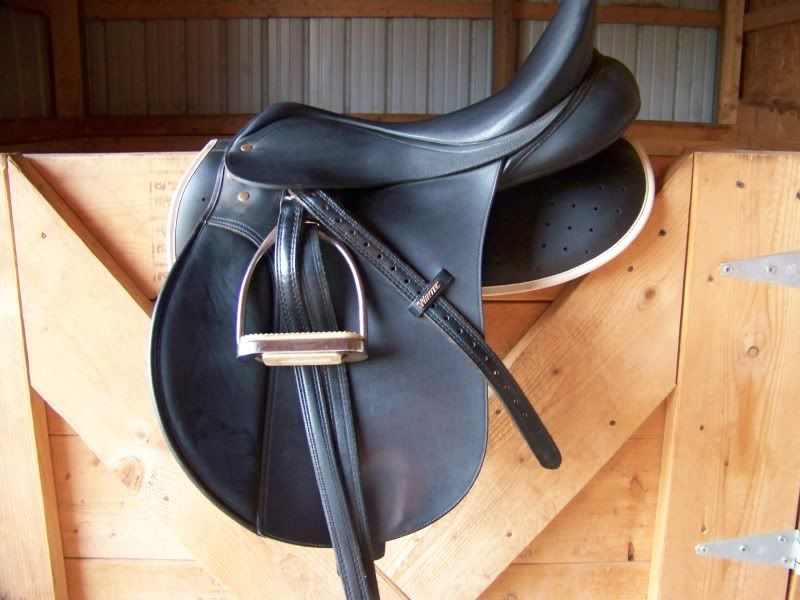 I am asking $250.00. Comes with leathers and Irons, and the black gullet.
Thank you for your interest!