Discussion Starter
·
#1
·
I needed to laugh so I decided to look through Lacey's dad's pedigree and see if there are any seriously funny looking horses that went into my poneh. He did not disappoint.
First off there's "Bad," a 1929 mare. First off, her name is super funny but then when you look at her picture, prepare to laugh out loud.
I couldn't find the picture to link to so here's her page. Scroll over the little picture thingy up by her name to see the picture.
Bad Arabian
Then there's "Elegantka", a 1923 mare. She's not horrible deformed or anything, I just laughed when I saw her picture after reading her name. I was expecting something pretty lady-like but she's not so much.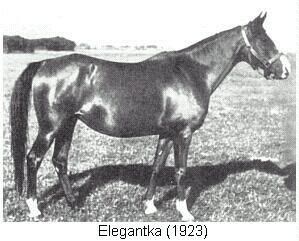 And then, my all time funny looking favorite: Matih, a 1922 mare. Do you think she could be any more awkward looking? Evidently she's a pretty typical "Muniqui" arabian. I guess the desert people who bred that type of Arabs were going solely for speed and had to leave beauty by the wayside or some such thing (here's the link, in case you're interested:
Arab Families (1950)
)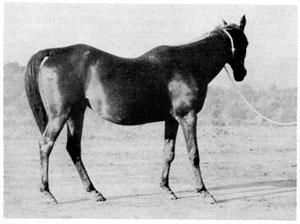 This guy was less funny looking and more just random: Bazleyd, a 1928 stallion. He was doubled registered as a TWH because he was evidently gaited. WHAT?? Haha That was one of the funnier things I've ever heard. Here's a link to his page, I guess that picture is of him gaiting. Who knew? Haha
Bazleyd Arabian
Good times. Very good times.
Does anyone else's horse have some funny skeletons in their closet? Feel free to post lots of funny pictures. The funnier the better.