Discussion Starter
·
#1
·
I get so confused. I need help.

I have firmly believed that grain is NOT necessary to horses. Matter fact, horses were never intended to eat grains, cannot eat them raw without having a toxic effect like humans, and have much higher instances of colic when fed a grain based diet and possibly even laminitis and diabetes. I understand why horses may need it when in serious competition - but in my experience, if your horse is grazing on rich pasture all summer and choice free fed hay in winter, you can ride the snot out of them daily and STILL fight the fat from building on them. In short - none of our horses have EVER "needed" grain.

Enter Jynxy. We were talking with her former owner Betty, who is absolutely APPALLED that I have stopped feeding Jynx grain. She was getting some massive bucket of Miracle Feed and oats and Complete Feed. No supplements, nothing fancy for young horses, just the same crap every other horse Betty owns eats. She was easily getting about 5lbs of grain twice a day plus free feed hay.

She looked like this when I bought her:




Now, as I said, I don't believe in feeding grain so when she moved to our place in May 2009, I stopped feeding her grain - we bought grain from Betty, and slowly cut her back to nothing along with the other horses that have been there.

According to Betty, it is IMPOSSIBLE for her to develop proper muscling that is necessary to her as an adult without grain. She says I MUST feed her grain, even if I can only feed her once every 2-3 days (ARE YOU INSANE WOMAN?!?!?!?!). Apparantly, I will RUIN her if I don't immediately start shoving her full of grain.

Jynx will be 3 years old in April. These are the photos of her since she's been with me. Is Betty right???? Or should I continue doing what I've always done??? This horse has grown FOUR INCHES in the NINE months I've owned her - all with just grass and hay.



Jynx in June/July



Jynx in June/July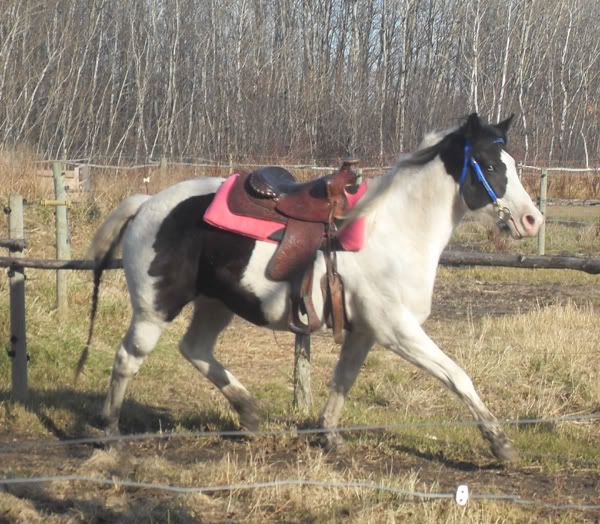 Jynx in October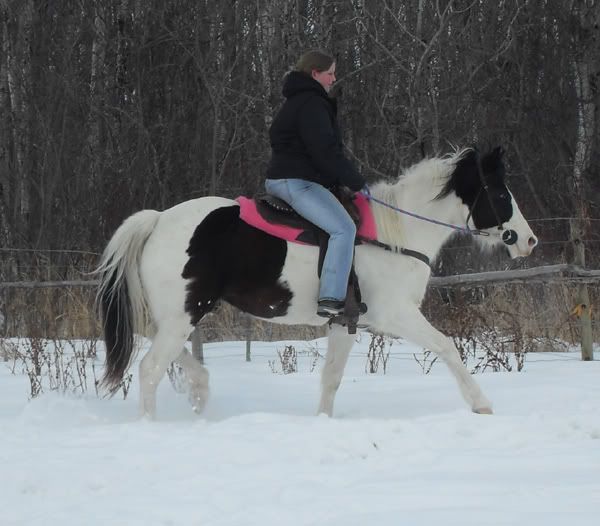 Jynx in February (now)



(ignore my disturbing face)

AM I GOING CRAZY??? I don't see anything wrong with this horse, and I don't understand how not feeding her grain when she turned 2 years old is going to stunt her for life and prevent me from "ever muscling her properly".

Am I wrong????????????????