Discussion Starter
·
#1
·
It's really starting to look like spring here. It's GREAT! =D
My only worry is that it really hasn't been all that rainy which probably means that the summer is going to be disgusting. =/
But whatevs, it's still really pretty! Spring is basically my favorite time of year, all the baby plants, the new green-ness...goodness me.
So I forgot my boots at home today so I ended up riding in my converse and then I decided to just ride her in her halter and we cantered a little in just the halter again!
I'm so proud of her, she's doing so so so well. One of these days I'm going to work up my courage and try cantering her bareback... I've never done that before, on any horse, so that will be exciting! One of these days. I considered trying it today but I had my hair up so I couldn't put my helmet on and I want to be prepared in case I eat dirt!
But anyway, I rode her around a bit (but then decided it was rude of me to try and school her with concepts that I know she has a hard time with, in the halter) and then I decided to take her for a ride around the property. Then we found a field with pretty tall, yummy grass so we chilled there for a little bit and she chowed down like she was starving. :lol:
Yup, good times.
Pictures!
"Hiya Mom! Mah face is muddyz, are you proudz of meeeez?"
All the horses in her paddock thingy:

"I is reeeeeal muddy, just for you"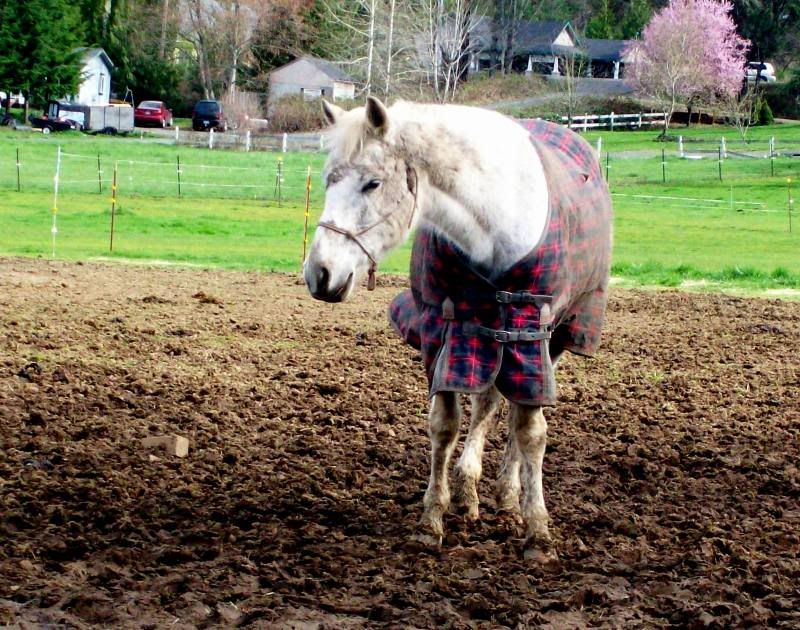 Cute face! She was wanting to run instead of stop so I had to really get her attention and therefore, she was on the alert. haha
"Are you laugh at my hair? That's just cruel."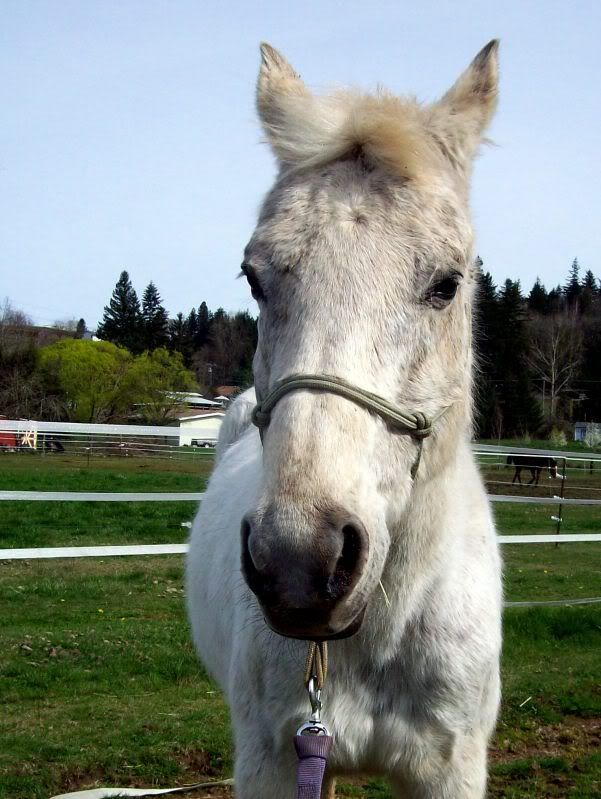 Poneh eye!
Green trees! Green grass! And pony ears at the very bottom. :lol: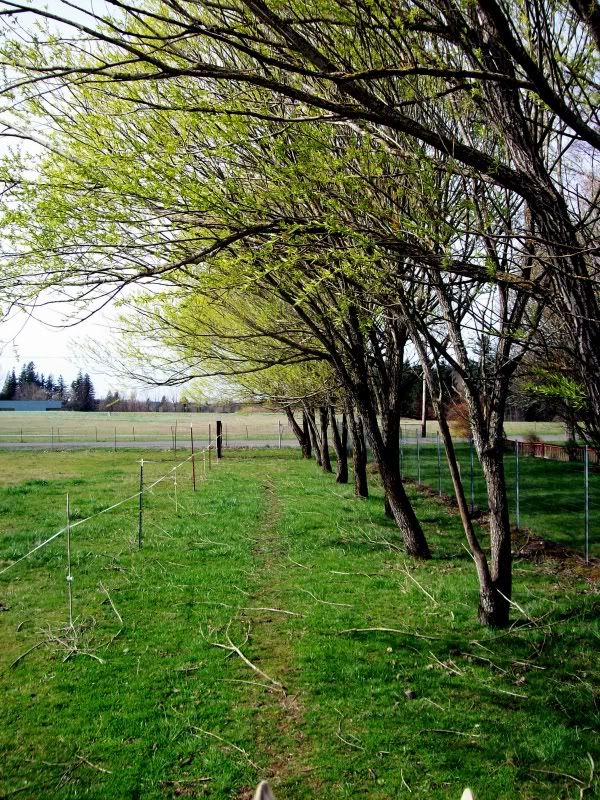 Lacey wanted to be included in a more major way: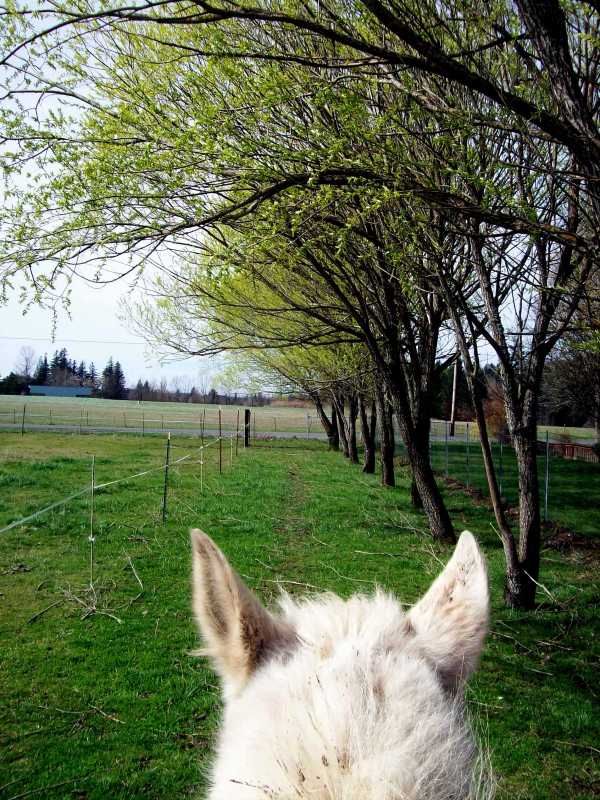 Leaves! Just for you guys.
Do you think her neck could seriously be anymore fuzzy? She's like a freaking polar bear. Lacey! This IS NOT the Artic. Just pointing that out. Heehee
Also, that clump of grass in between her ears? Definitely reminds me of those old-school TV antennas... Yknow the "bunny-ears" with the connector in the middle? Yeah.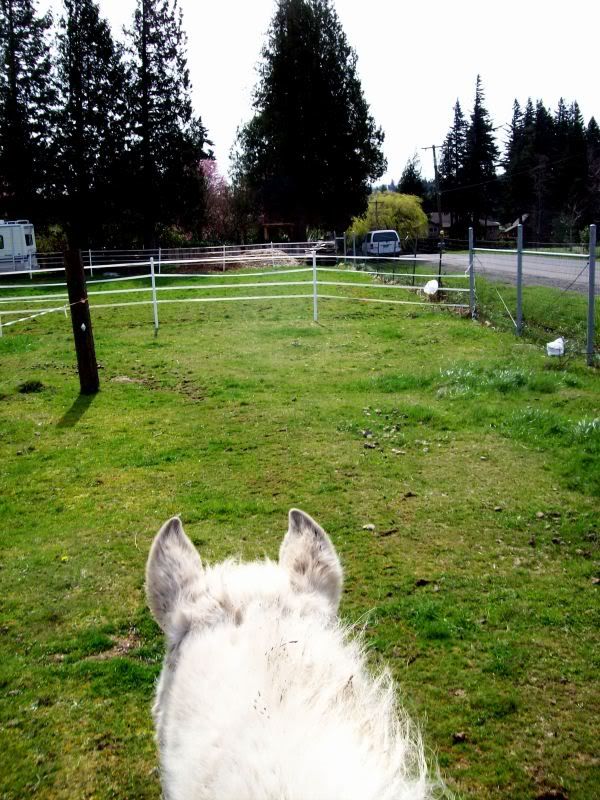 Converse! Grass! Poneh! Gangsta braids!
Weird angle: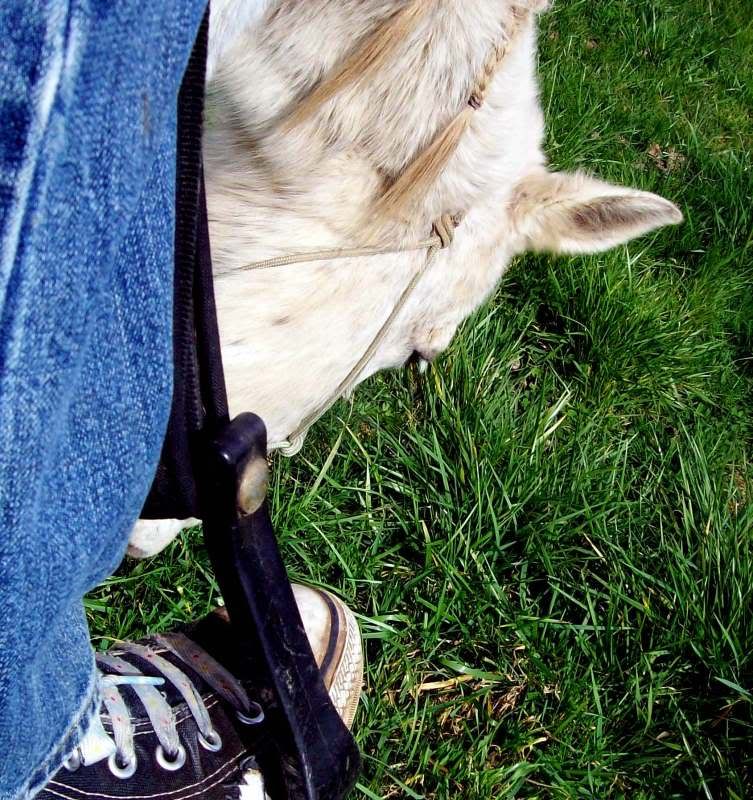 That's all for now, folks! I hope you enjoyed them. =D