Discussion Starter
•
#1
•
I was looking at Gunnars teeth today and about lost it when I saw his wolf tooth on his right side... It's green/yellow.. His other teeth are fine and his other wolf tooth is fine. Am I being paranoid? And this picture doesn't fully do it justice..
And then his left wolf tooth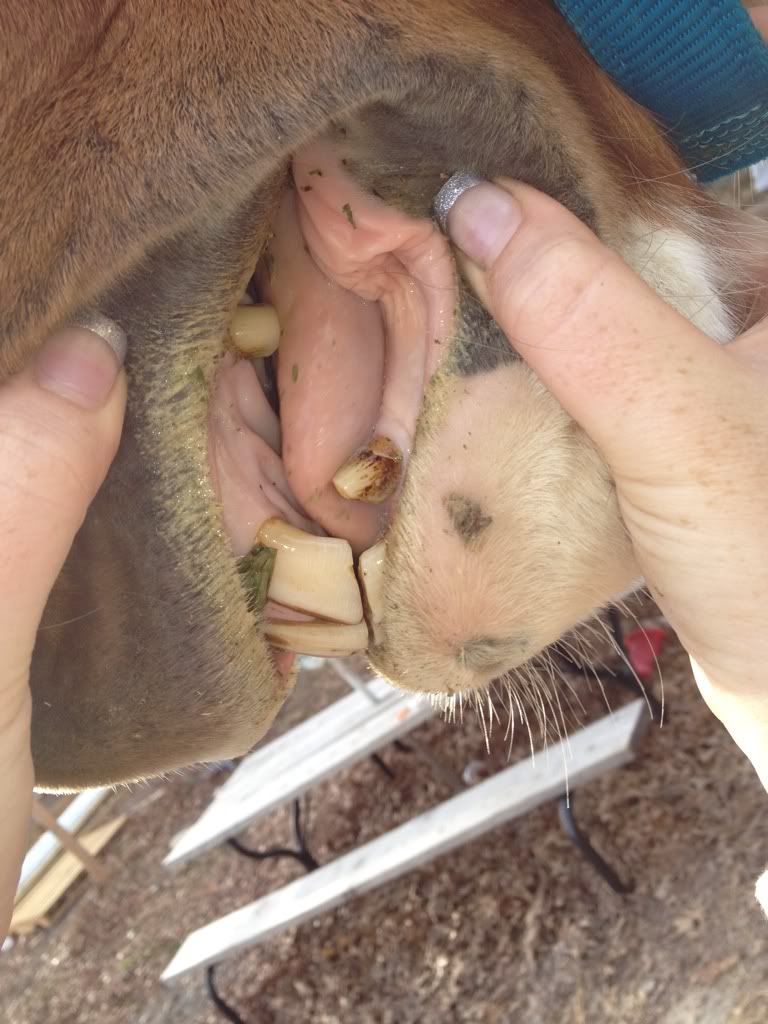 The equine dentist is coming out tomorrow morning to evaluate him.. I was feeling uncomfortable because one horse was done by the vet(who did Gunnar) and needed done again 6 month later. Gunnar is 13, the vet did him October 2010 and she said last August that he is good until October 2012... So now I'm curious what a dentist would say. In just wondering if I'm being paranoid..
Posted via Mobile Device