Discussion Starter
·
#1
·
Okay, so I got my horse's feet trimmed approx. 7 weeks ago. I called my farrier the other day and today he came to trim them but said that they didn't need to be trimmed.. His back feet are bare and his left hind hoof seems to have some problems so I took a picture of it.
Please excuse the dirt of this hoof! I didn't have time to clean it out as I was in a hurry, but it seems kinda.. I don't really know. It just doesn't seem healthy, but my farrier says it's fine.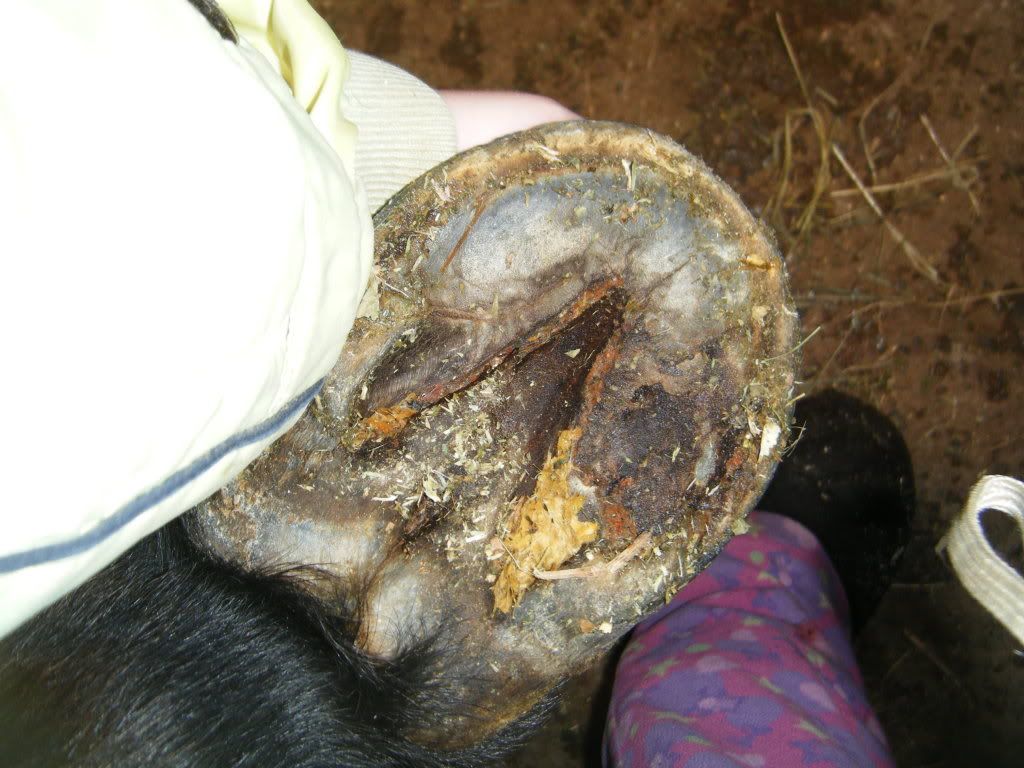 Are his back toes too long? They're shaped weird because when I got him he still had racing shoes on even though he hasn't raced in 5 or so years.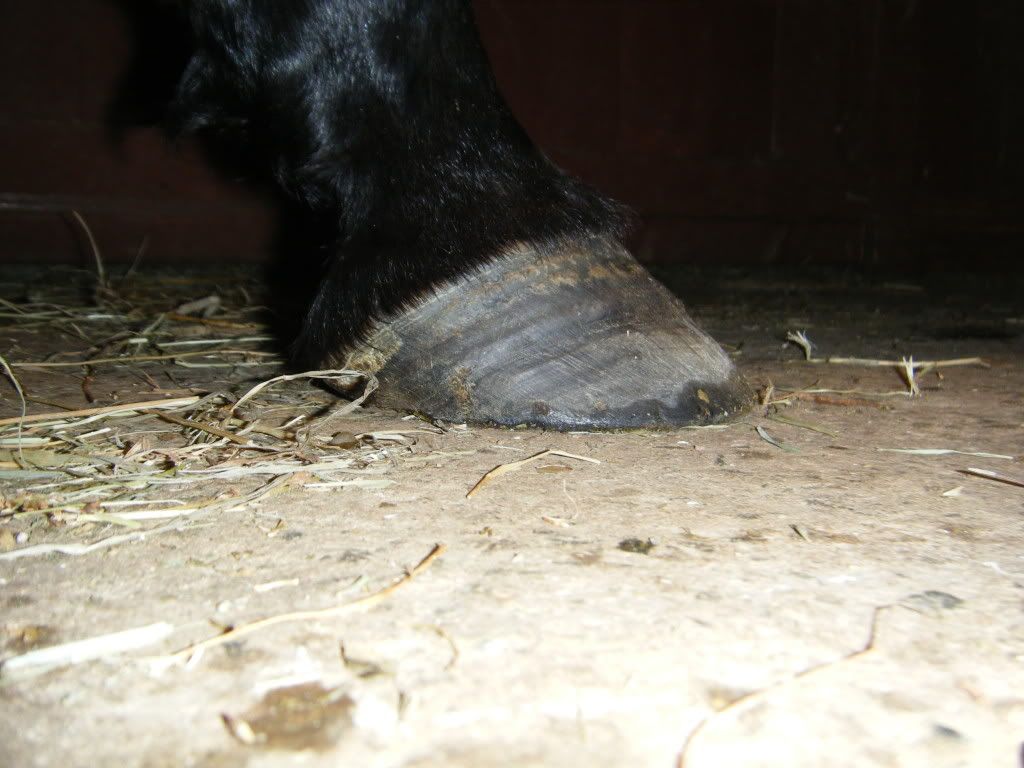 I also think his front feet are too long.. He has pads in between the horse shoe and the hoof.