And heres the pictures (Much less words, more pics!)
After Willow was about a year and a half old, we had to put down her pony friend who had serious leg issues. A couple months later, we bought her a new friend named Peponita's Silver Mine!! ( I got to train her too )!
They made good friends after establishing a bit of a pecking order
Soon enough, both Willow and Silver were three years old! Thats when they learnt about having a rider!!
I had willow ridden by a bronc rider from the rodeo for the first couple of times. She was much to wiley for me, and I was right! She gave that bronc rider a heck of a ride.
Theres even a video if you want to watch the bucking!
Meanwhile, I was working on Silver. Did she ever give me a hard time! She was so strong in the mouth, it practically took a freight train to turn her. Not to mention that she was impossibly slow!!!
Silver is now an amazing 15h Jumper. She flys over the jumps as if she has springs on her feet!! Here she is after a pretty hefty workout, just chilling in the sun.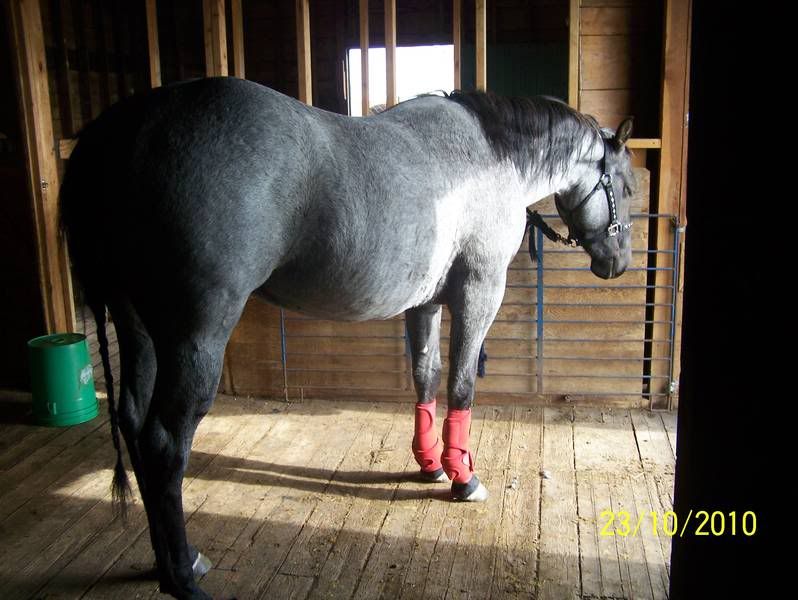 And heres some conformational pics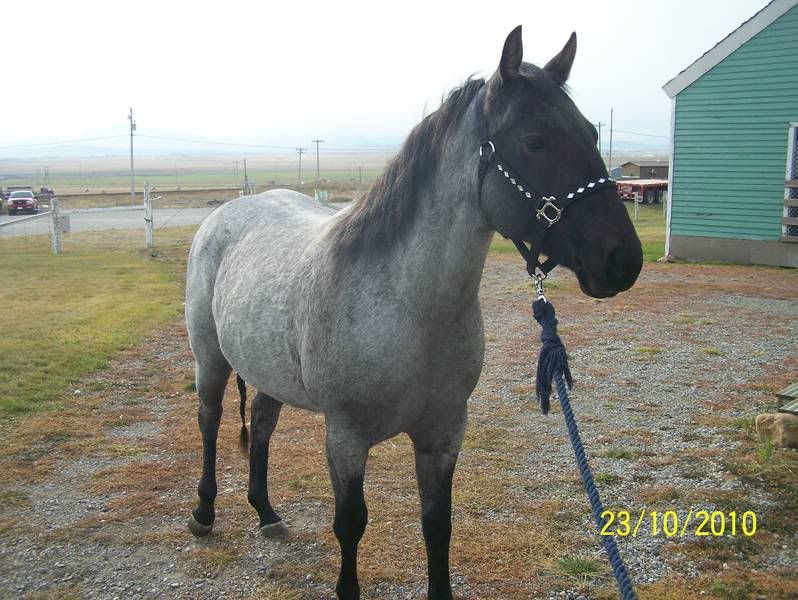 And heres the girl you've all been waiting for! Willow, - all grown up! She is now a superb barrel racer. She's only been at it for a short while, and she's already got 17 second times. This girl is going to bring me to the championships!!! She is 15h
here she is after a workout and running some barrels
))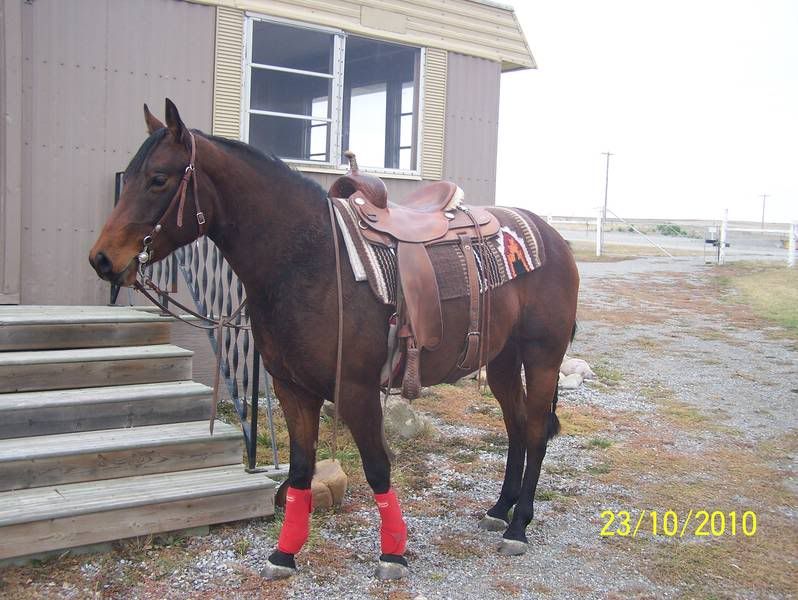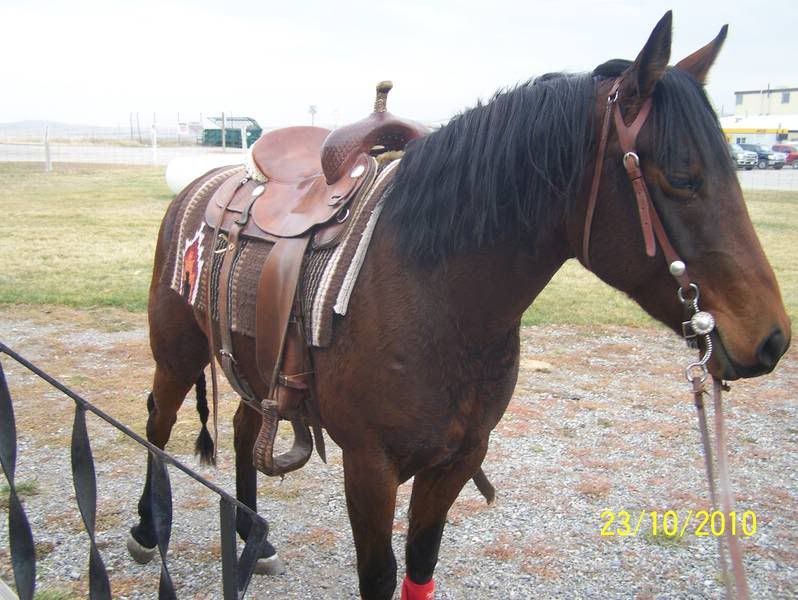 So, I hope you've enjoyed reading all about Willow and her life so far. Through hardships and great times!!!
All the best,
Western.