Discussion Starter
•
#1
•
I figured out that my daughter has had at least 75 lessons in the last 2 years and I've been at nearly every one, watching and absorbing. I promised her I would start taking lessons with her soon. Well, soon caught up with me and I started today. I rode this sweet QH named Trigger. We had my daughter convinced that I would ride the instructors POA Gabby so when I got there today I went out and got this short little pony and my daughter laughed so hard, then I took her back and got Trigger.
2 years of watching had me starting out pretty well. I had a great time, and I will be back. I rode with my daughter, a girl her age who is not quite as advanced, and another girl (my daughter's hero) who is quite advanced.
I will say that I hurt in strange places. The saddle I used had no freaking padding. My **** hurts so freaking bad!:? I can also feel it in my shins now, and my quads are starting to feel it a little. My next several lessons will be private lessons to get me caught up with a couple of other ladies so I can take semi private lessons with them soon. Here are a few pictures. My husband is a crappy photographer, and I'm a little bigger than I wish I were, so please don't judge. I wish I was as photogenic as my daughter, she always takes awesome pictures.
Her, because she's cuter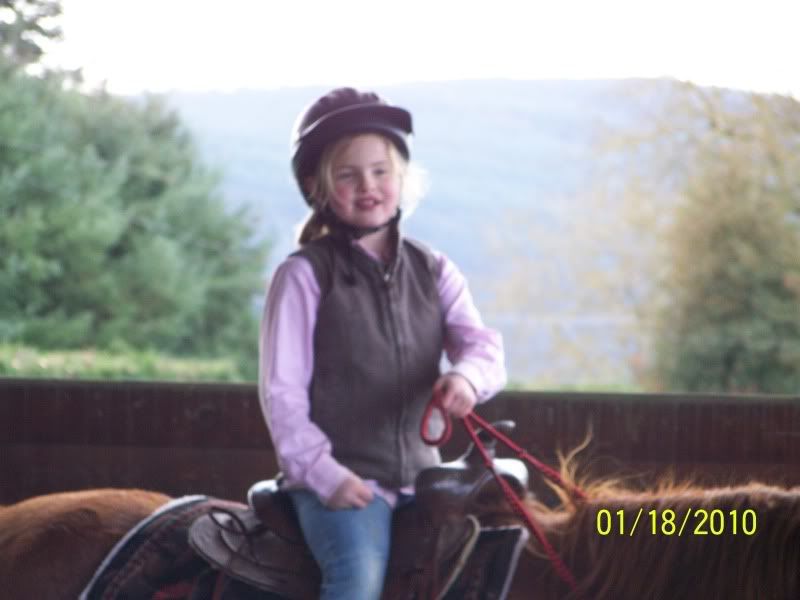 Me, smiling.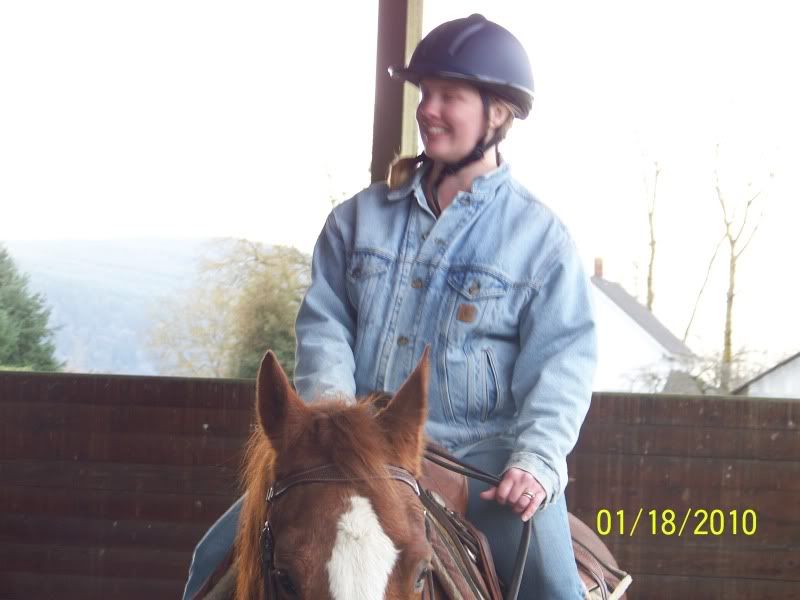 Side by side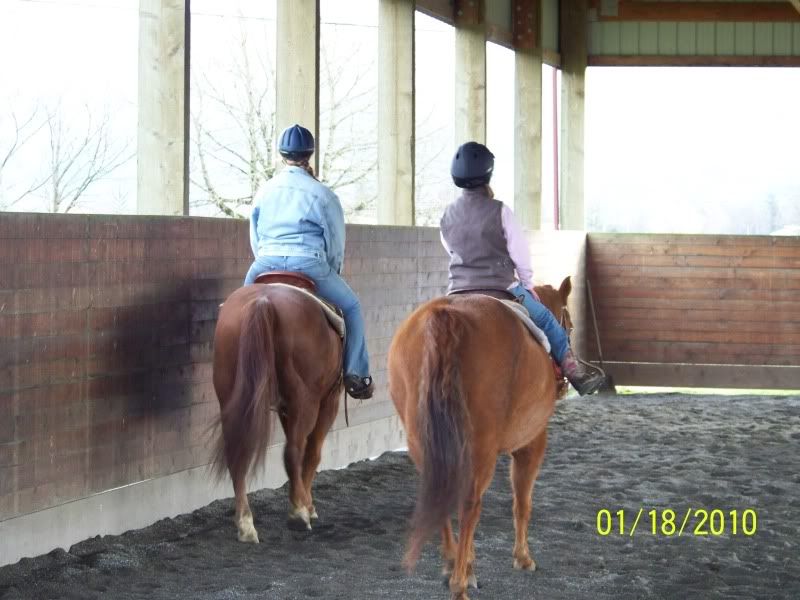 Me--I don't know what to say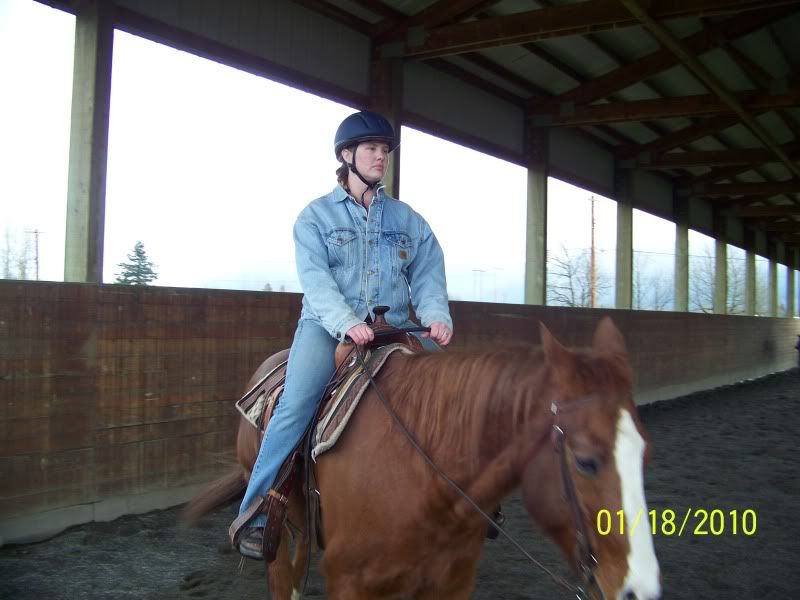 My daughter cleaning up after the poop machine