Discussion Starter
·
#1
·
Well, now that Nelson is back to being Nelson. And now that he is on full turn out with a Round Bale infront of him all day - I've been given the ok to start riding him on Monday.
As you know, my Wintec All Purpose is not a good fit for him, especially now that he's lost all that muscle mass from being on stall rest. I am trying to sell it, but in the mean time, looking for another saddle that would work well for him.
One saddle inpartiuclar. It used to be Nelson's previous owners saddle, that she used on him. And the saddle went wherever Nelson went - and my stupid ***, sold it. At that time, I had my Wintec and had no clue about saddle fit, without realizing my Wintec was not the right shape for his back.
So, yeah....I sold it. I HATE IT WHEN I DO THAT! Now, now I am kicking myself for selling it. I've been scowering high and low for that saddle, with no luck.
As Homer Simpson would say "DOH!"
Here is the saddle that I wish I could locate!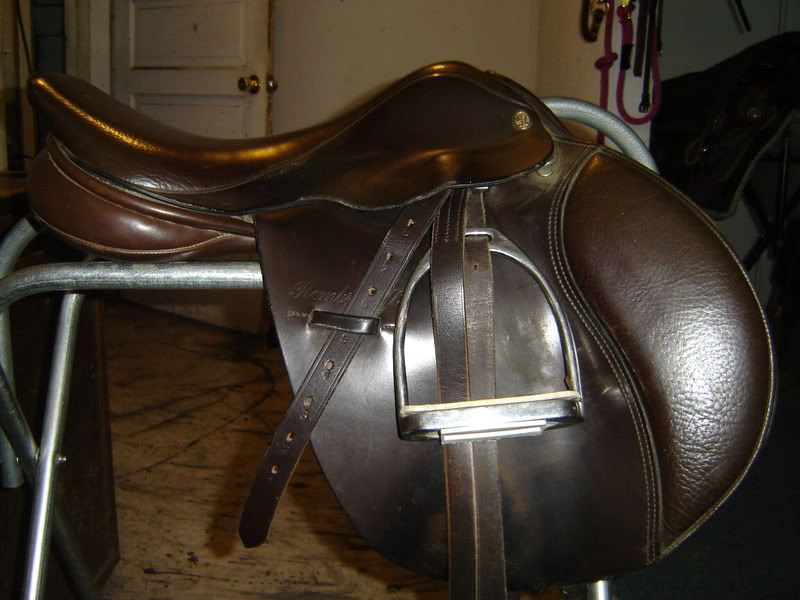 I HATE IT WHEN I DO THAT!