Discussion Starter
•
#1
•
My name is Rick and I have 5 acres here in Youngstown,Fl. My 20 yr old daughter and grandson just moved back in with me with her 12 yr old QH mare, Gem. She is under weight from a lack of proper nutrition and attention, but I intend to correct that now that I have finally got the pasture and fencing somewhat up to par..
I look forward to learning more than I thought I knew from this community as I already have from the last few days of reading...
Here are the only pics I have of her at this time.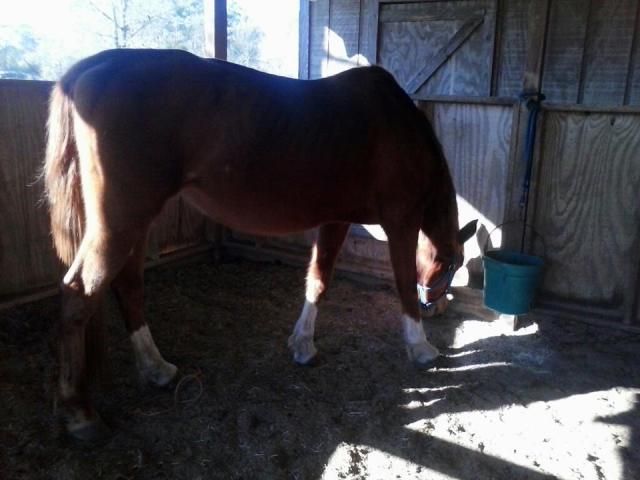 These pics are from the other barn she was at before we brought her over the fence to my property... Will get more recent pics of soon and post in another thread somewhere..