Discussion Starter
•
#1
•
So I'm curious what other people think about my position. I haven't ever really given a picture to anybody outside my barn and told them to critique it. In that light, please don't be too hard on me!
Anyway, I have a decent picture of myself jumping from yesterday. It was just a crossrail.
I know my arms look weird and try as I might I can't seem to let them go in front of me a little and it bugs me! I am also jumping forward a little I think.
sorry about my expression, haha! I make the dumbest faces when I jump sometimes.
I just found this one too and it's terrible quality but what the heck.
and is it just me or does my head and neck like.. come up when I jump? It looks terrible, lol
AND, on to the flat! I'm better at that haha.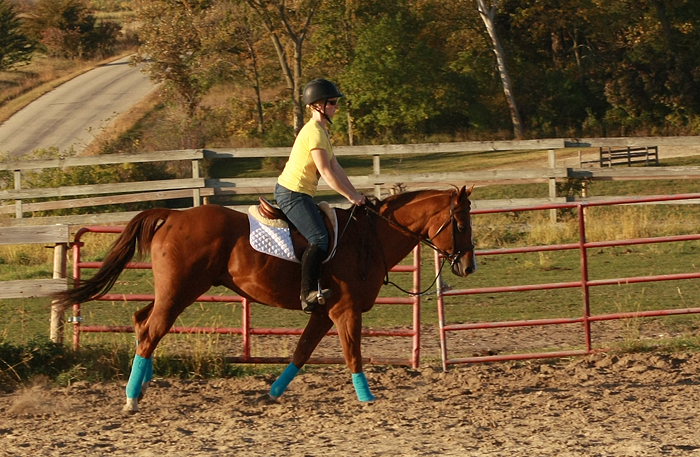 Thanks for looking!