Discussion Starter
•
#1
•
Junior's officially gone. I knew it was coming, but it was still sad to go out to the barn on Friday and see his stall empty.
For those who don't know, as I don't mention him too much, Junior was the pony I rode for a good two years. He basically taught me everything - how to jump (I jumped 3' for the first time ever with him as well), how to do a flying change, and how to clip. He wasn't mine and I wasn't financially able to lease him, but that pony and I bonded. The first time I rode him I was absolutely terrified - I'd heard rumors of the evil pony...he bucked one girl off....he bit another girl in the stomach and made her get stitches...I did NOT want to ride him. In the first three lessons, he took me out of the arena nine times (right through the open door). I learned to stop being timid and soon there was nothing I liked more than to take a lesson on Junior. I nearly cried when I outgrew him and had to move on to horses like Scooter and Leo.
He went lame about six months ago I guess it would be. They had the vet check him and nothing could be found wrong. They decided to give him some time off and see what it did. Every month or so my trainer would have me hop on Junior to see if he was sound...he never was. He didn't act off - tried to canter away with me the first time I got on him, and refused to go forward when I asked him to trot (typical junior) but he wasn't sound at the trot. My trainer told me they were looking for somewhere to take him unless he magically got better...but I kind of hoped they never would.
Anyways...shortly after christmas they found a home for him. He was given to a 10 yr old girl who just walks around on trails a few times a week. Really, it's the ideal home for him. He'll have a job and get to live out his life on a nice farm
I got to say goodbye to him at the beginning of December, on my last ride of the year. My trainer let me get on him and play around for a little bit, and afterwards I rode him bareback for a long time. It was nice, and I had a feeling I'd never see him again.
I feel like I no longer have any ties to my barn. All the horses I grew up on are now dead or gone. My friends have all stopped riding with me, and I've changed trainers several times.
Sorry for the novel. Will a few pictures help?
Our first lesson: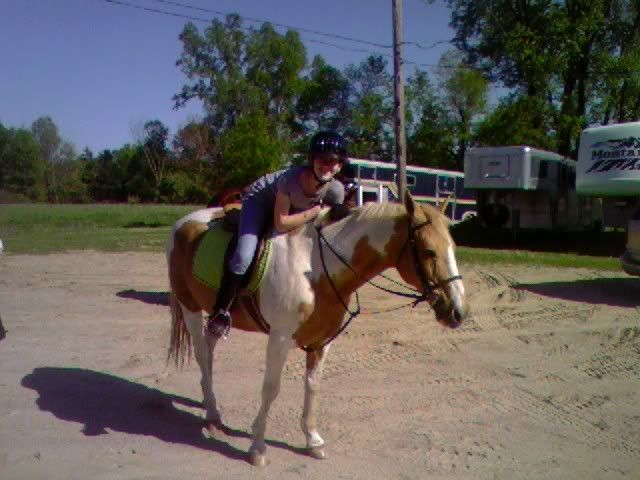 Later that summer: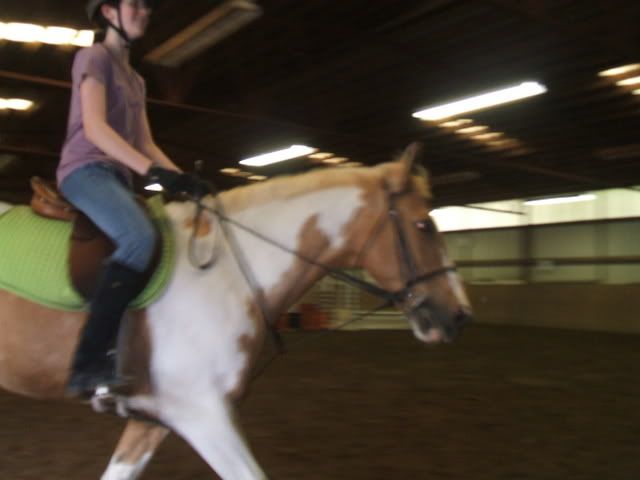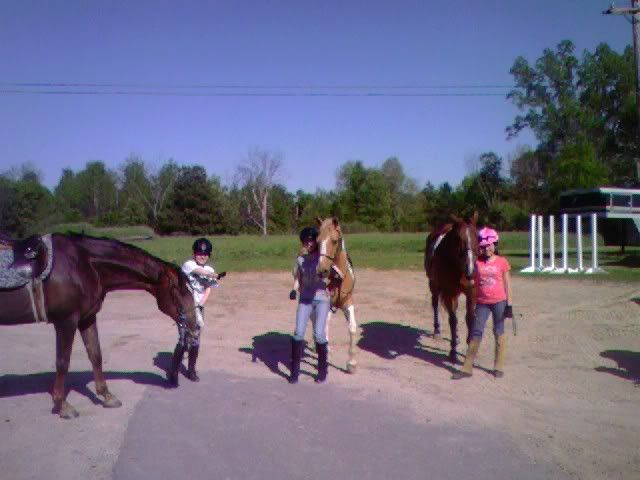 (^all three of those horses are now gone...)
Last winter:
This summer: