Discussion Starter
·
#1
·
So today was a really horrible day weather-wise. It was sunny off and on, torrentially rainy off and on, and I actually got hailed on more than once. haha
Yesterday was a really nice day so I had taken Lacey's blanket off, but since she still doesn't have shelter (getting her shelter is in process, hopefully in a month) when I woke up this morning and saw it raining ridiculously, I knew she needed saving. :lol:
I rode her pretty hard yesterday so I didn't ride at all today. We just worked a smidge on trotting in hand and then she lived the extremely taxing life of a model. Heehee
She's in heat right now too, so she was especially "Mommy, love me!" which is adorable, but kinda annoying when she wants to be RIGHT THERE with you ALL THE TIME!!! Hahaha But she was good. I actually kinda like her more when she's in heat because she tries even harder to behave herself, when she's in heat it's like her life's mission is to make me tell her that she's a good good girl. :lol:
First she looked cute...
Then "oh boy! oh boy! oh boy! That's my momma!"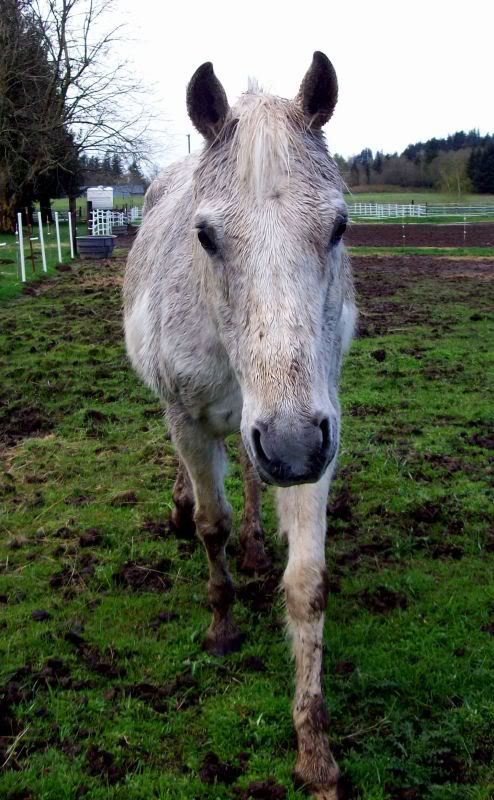 And then, she worked it on the runway. =P
(Take note of her front legs, she started moving so I basically barked "Lacey! Ho!' at her, and that was the result. What a cutie.)
Strike a pose, Lacey!
And another! She has a very flamboyant air in this one, don't you think? Hahaha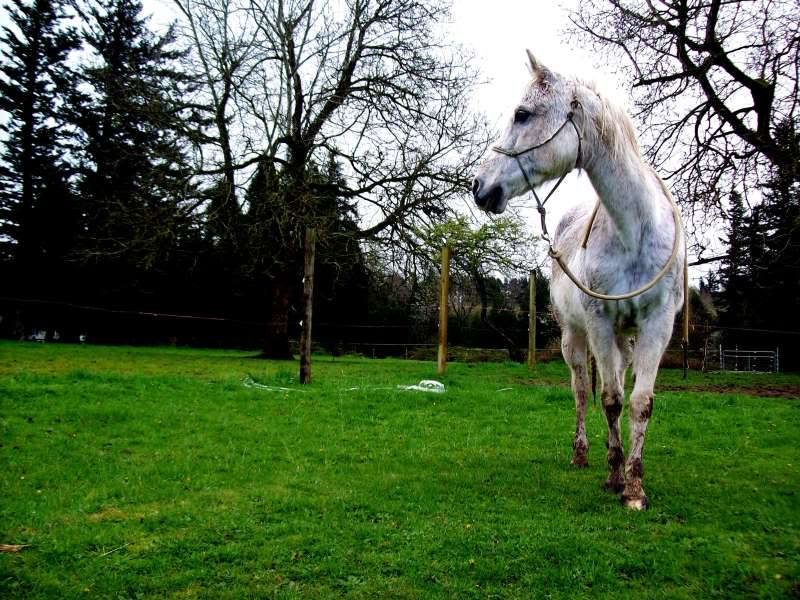 Then, black and white happened: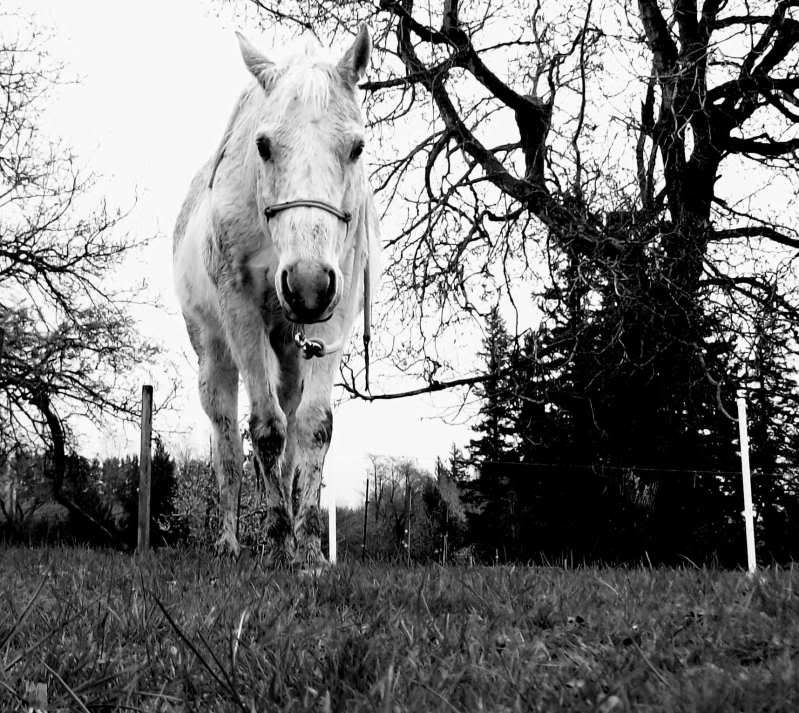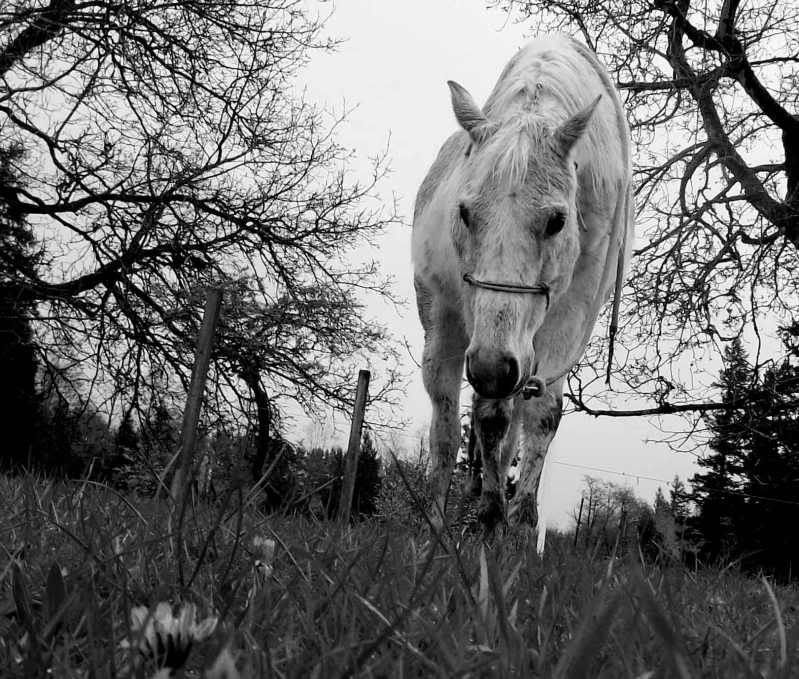 Clothing change!
"Gasp! Are those martinis in the distance?"
And then, I decided to play around with the macro setting on my camera. Heehee
This one looks like an istock photo or something, but I swear it's mine! haha
Ponehs across the puddle...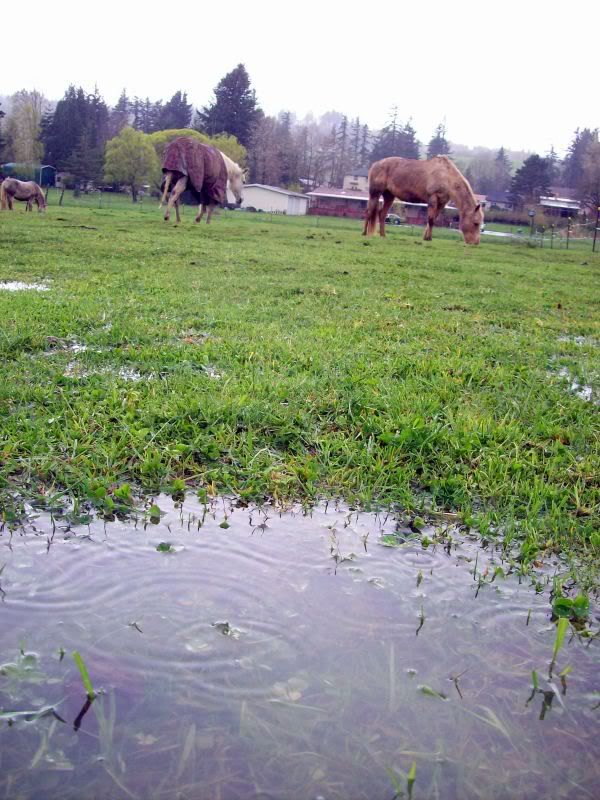 And then it started hailing, and all I got were neat looking water patterns.
I hope you enjoyed those! =) And I hope everyone's day is going well.