Discussion Starter
·
#1
·
ROFL, she's such a screwball. The first pics Shay-la took, and then the ones where she's in a hackamore I had jumped off to take pics of Shay-la and Eve and she was downright BORED! She chews on her reins constantly, and then she spotted my camera case on the ground and grabbed that to play tug o' war with me, and then kept sticking her nose in my face as I was trying to take pics. I think she needs a jolly ball, Tika pushed her soccer ball in front of her and she grabbed it with her teeth and started waving it around and then pushed it into my arms :lol:
As a note, we've dealt with her problem of grabbing my jacket and also cut well into her treat issues. She's getting a lot less grabby with her lips, so when she's feeling playful, I don't find it necessary to discipline her for grabbing her own reins or picking something up off the ground to play with. As long as she's not getting open about her lips on my person, she can have fun playing and she's definately learning the boundaries. I was feeding her carrots yesterday and when I put them behind my back, she bumped me with her nose and sniffed me over but didn't push into my personal space and kept her lips to herself, so I think we're making progress!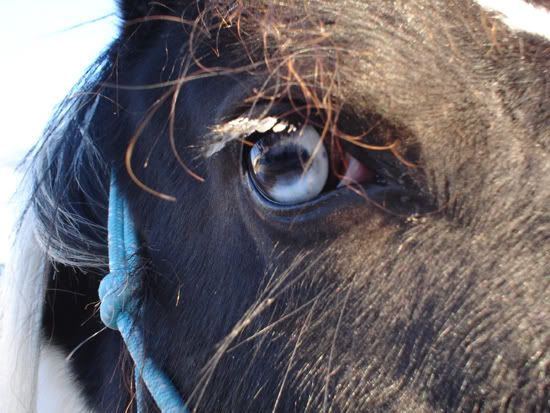 Frosty Jynx eye!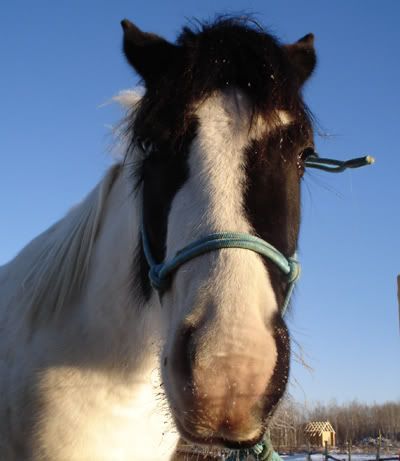 FEEDZ ME!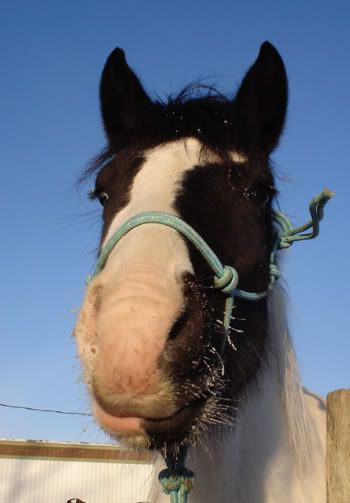 Cookie?!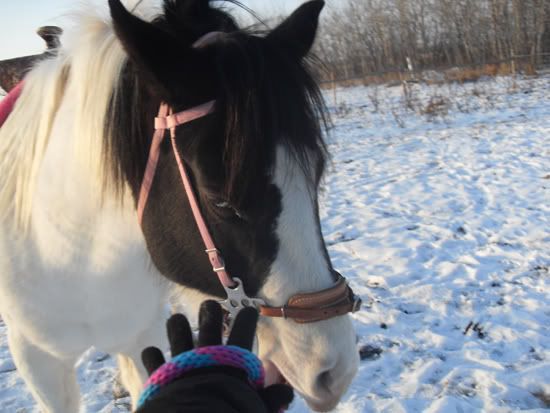 Chewing on her rein as I try to push her head away to get a good pic :lol: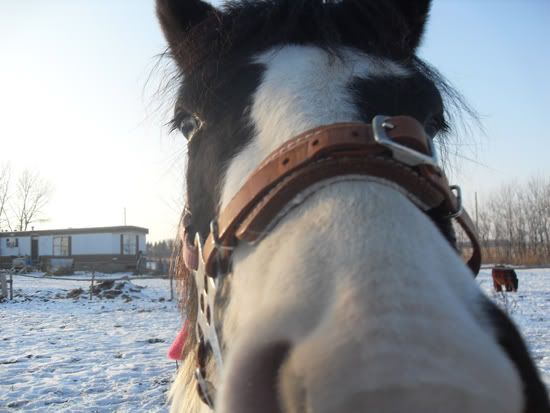 Personal bubblez? What bubblez?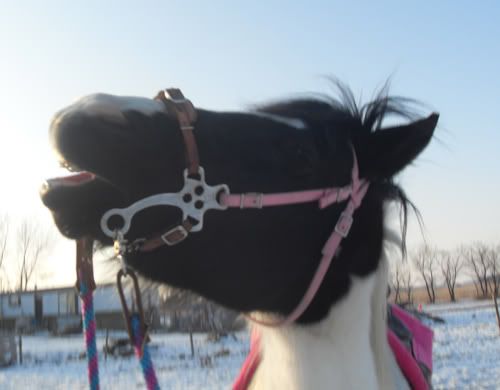 Old McDonald had a Jynx, e-i-e-i-NEIGH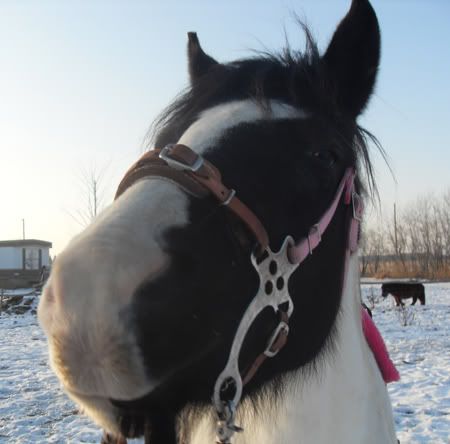 She's got my camera case or my glove, not sure which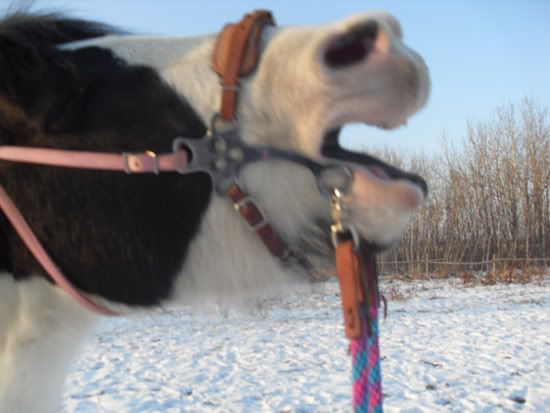 Iz hard work being an uber pest!