Discussion Starter
·
#1
·
Yesterday was SO sunny and beautiful. It was so warm that I actually was wearing just a hoodie to work Lacey. I ended up getting a little cold because where she lives is a smidge windy. It was great to not have my coat in my way all the time.
Sadly, I forgot my camera and had to make do with my cellphone camera. :-(
So here's yesterday:
"Can you say 'Ok' already? I'm SOOO over this whole ground tying deal!"
She had a halo! haha My phone doesn't understand about sun...
"FOOOoooooOOOODddddDDDDZZZZzzzzz???!!!??"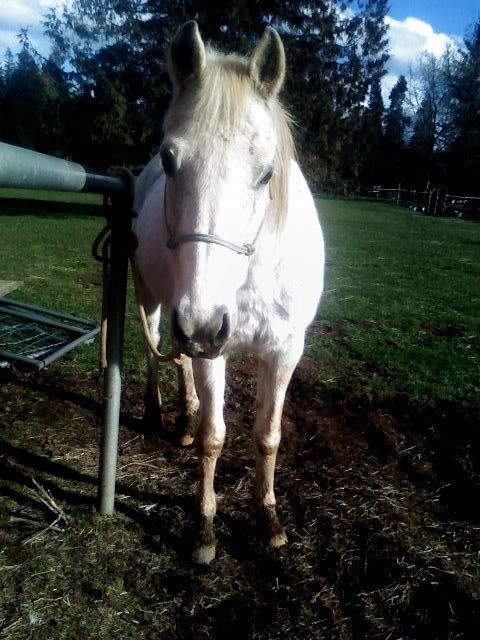 And today: We basically just messed around today. I lunged her a bit over a hill to make her think about where her feet are and such. Then I rode her around bareback a smidge. She could have done without being ridden, in her opinion. :lol:
"Gasp!!! Is that you Mom??!! I'm coming!"
The Spanish Inquisition. I was a little scared. :lol:
Little Miss is the palomino, she's an Appendix QH who was also a twin. Her twin died but Little Miss ended up staying really small anyway. She's a jerk because she got "humanized" as a foal. Billy is the bay. He's actually Little Miss' dad, I do believe. He's gelded now, no worries! He's a breeding stock Paint. He's alright, just SUPER lazy and not as well trained as he could be.
After I rode I was trying to get Lacey's halter back on and it was all tangled up. I needed somewhere to put the bridle (cuz I had been riding bareback), that wasn't the ground because the ground is basically a mud pit right there, so I could untangle the halter. Lacey "volunteered."
"Srsly??? You are lucky if I EVER speak to you again."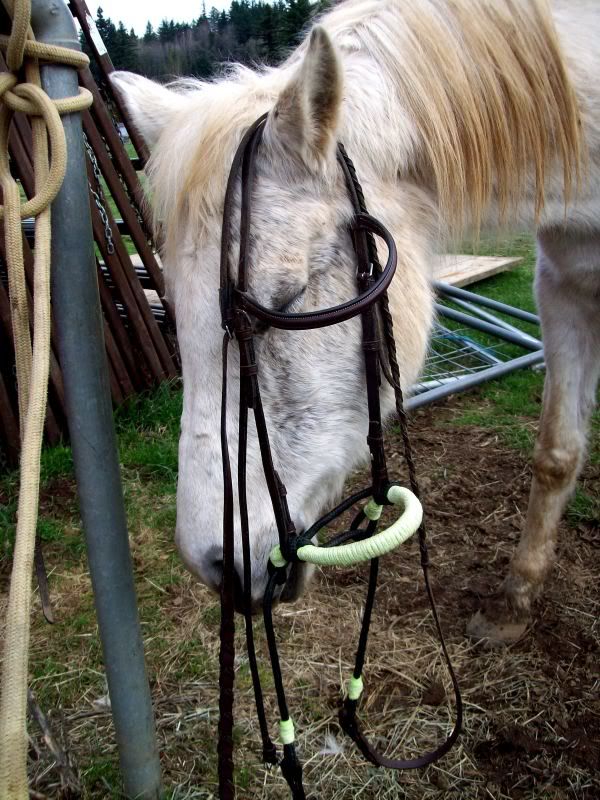 And then I turned her back out:
"Maybe if I look sad enough you'll come get me back out of this mud hole?"
I walked back to the barn to put her halter away and when I came back I saw this:
The horse behind her is her boyfriend Ditto. I think he's an Appendix...or may just a QH. He's at least 16hh. Lacey is basically like the older woman that is teaching him how to love.... :wink:
"Hey! You're comin back! Do you see that I haven't moved an inch? This should mean something to you."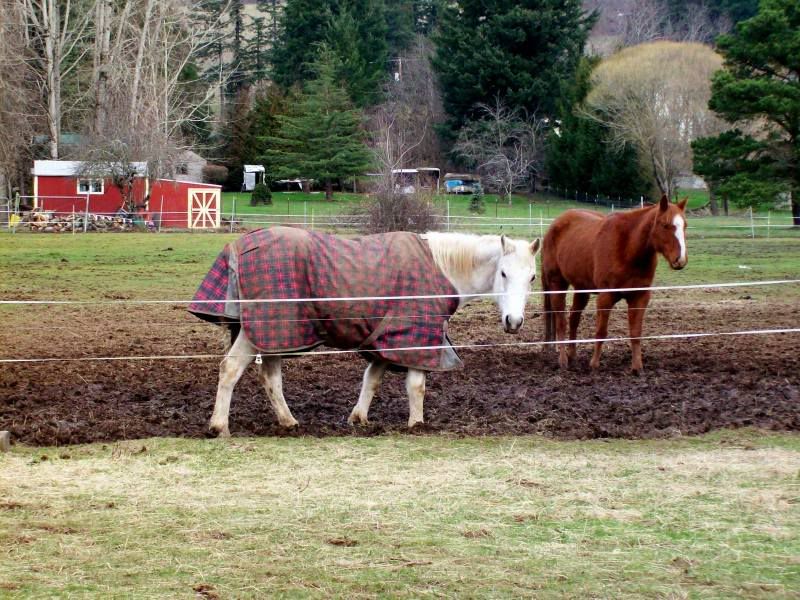 And then I got out of there because I had to go to math class. Lame!