Discussion Starter
·
#1
·
This year is the year I'm starting 3 year old Flossie, she's smart, surprisingly quick and ready to go.
She has a story as a lot of horses do, she lived in a herd of horses that had the basic care food and water, but otherwise they roamed their many acres of land as wild horses would, free to breed and create a herd of their own for well over 20 years. *This is just a time estimate, I went lower rather than high*
She was in bad condition after being chased out of her herd by the stallion, he wanted her dam so he had to get rid of the filly, she was stubborn and paid for it with a beating by the stallion, that resulted in an infected side and maggots in the wound, weight loss and she had a significant amount of worms.
After she had some antibiotics, and being dewormed, she started to gain some weight and look much better than what I had first brought home.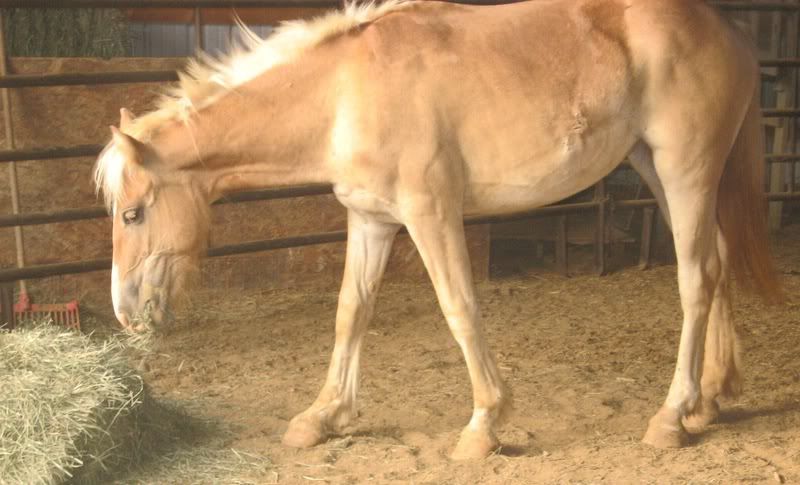 The very day Flossie came home, you can see where the injury is on her side.
So this is entry #1 , I'll have to get current pics up and tomorrow we'll get started on some more training!