Discussion Starter
·
#1
·
So, Lacey's right on the end of being in heat, so she's feeling sassy! and, it didn't help that one of the dogs that lives at her house decided to come hang out with us. Lacey hates dogs. Hahaha She's never attacked this dog, yet, but she makes hilarious faces, pins her ears all over the place, and snakes her neck at the dog. It doesn't work. Too funny.
But yeah, she's a happy girl, I think. I also made her a sidepull/halter thingy that we were trying out today. She went really well in it and it solves my problem of needing to have her tied up at camp, but not being about to have her real bitless bridle thingy on over a halter, and then not wanting to put a bit on her becuase she can't seem to figure out how to drink water while having a bit in her mouth. Silly girl! So yeah, things are looking up.
Here's the lovely lady herself! The dog is a German Shepherd mix, she's about 9 and her name is Deisel.
Caught her right as she was transitioning from a canter to a trot:
Saddleseat much? Seriously, when does she ever need to lift her legs that high?
Sorry for how blurry it is, I thought it was funny enough to post anyway.
Trotting....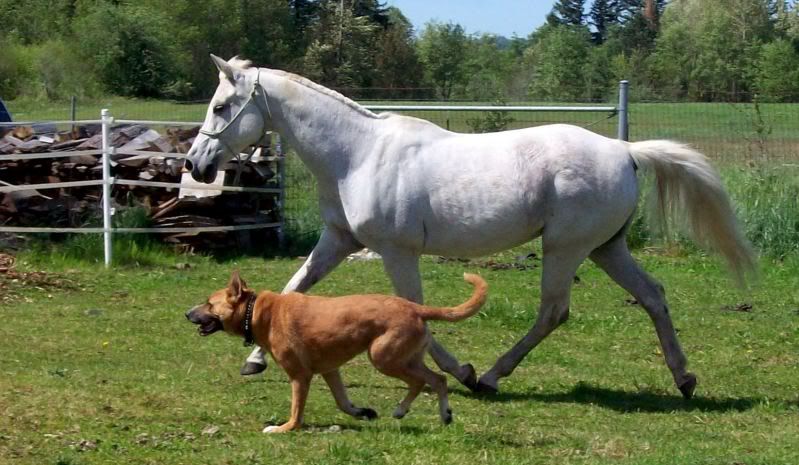 That dog wanted to be...buddies? Haha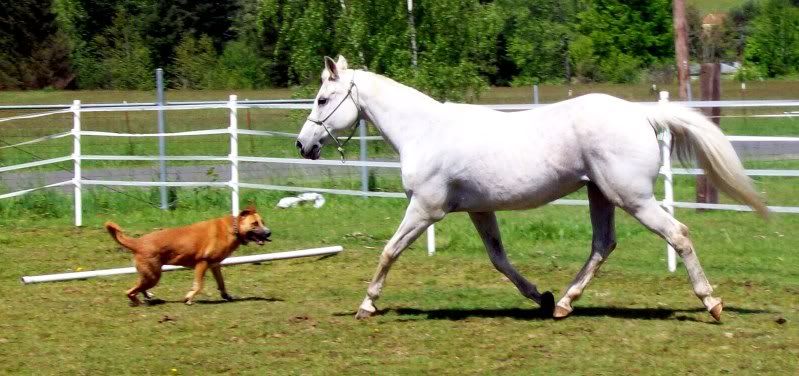 RUN FOR YOUR LIFE DOG!!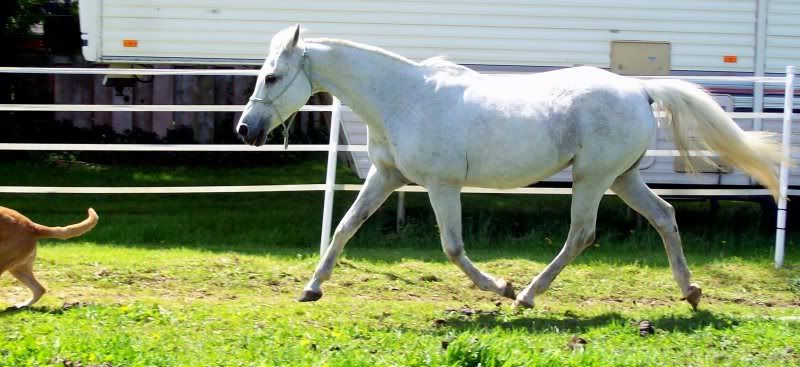 We go over trot poles with style, yo.
My favorite picture EVER. Lacey was going to annihlate that dog. Look at the look on it's face! Hahahahaha
Once Lacey stops moving, she could care less about the dog (maybe she doesn't like how the dog is always in her face?). So funny.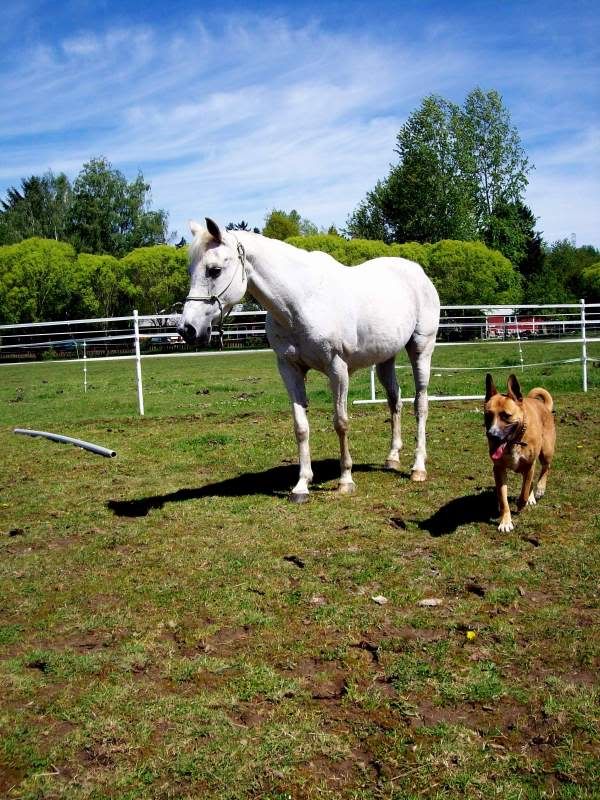 Her neck is super intense looking.
Her new halter thingy!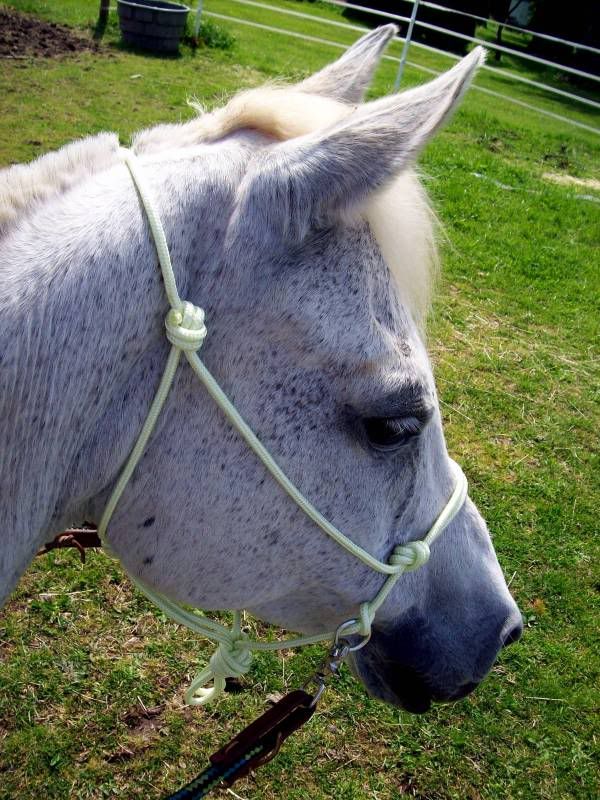 Lacey can rock bright colors like nothing else:
I hope everyone is having a lovely day!