Discussion Starter
·
#1
·
Im making a new thread, the old one was getting confusing, to many things posted all over the place. So here everything is nice and neat!!
I am willing to trade if you have anything im looking for
Looking For:
Pink or purple 84" winter blanket
18" used wide tree dressage saddle - leather or wintec doesn't matter
Snazzy or different looking halters
and snazzy or different looking patterned polo wraps
What I have for sale:
Hunter Green English Saddle Pad, used maybe once or twice, full size and doesn't fit under my 19" saddle. -
$30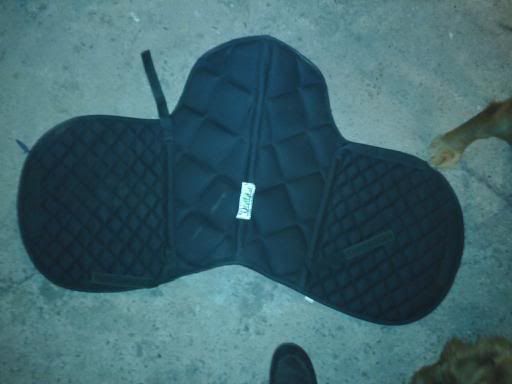 D-Ring Snaffle with a slow twist, never used. I believe its 5.5" -
$5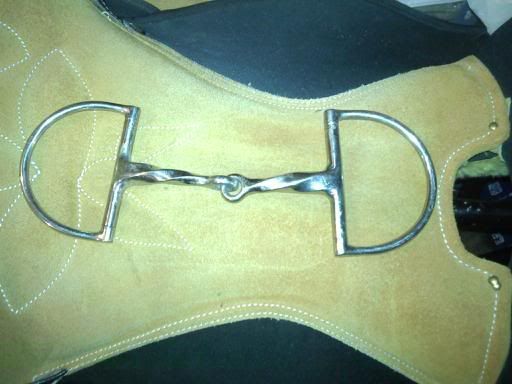 52" girth, Never used, still has price tag on it. -
$25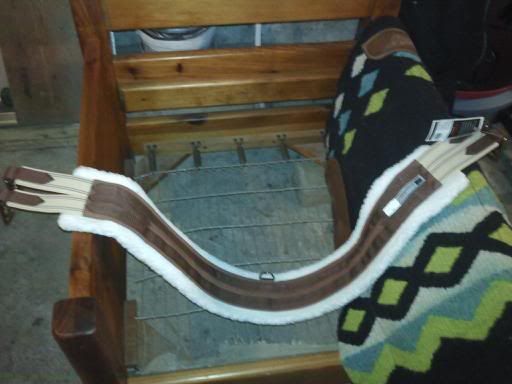 IRH Helmet with pink stripe. Large size, bought it and wore it once and it was too small -
ATH Switch Helmet
retail Price: $89.99
Sizes:Small (6 1/2-6 5/8) Medium (6 3/4-7)
Large (7 1/8-7 1/4)
Extra Large (7 3/8-7 1/2)
Dail Fit System
The popular ATH helmet in velveteen comes with three interchangeable vent stripes to alter your helmet look. Engineered for comfort and safety. Outer shell is covered in a rich, durable velveteen, a high tech fiber that has a superb appearance, does not stain easily, is soft to the touch and is easily cleaned.
Dial Fit System technology assures a proper fit, and front ventilation provides cool comfort. Molded quick release harness design utilizing both Tech-Fab and Air- Max materials to create the most comfortable harness design on the market today.
$50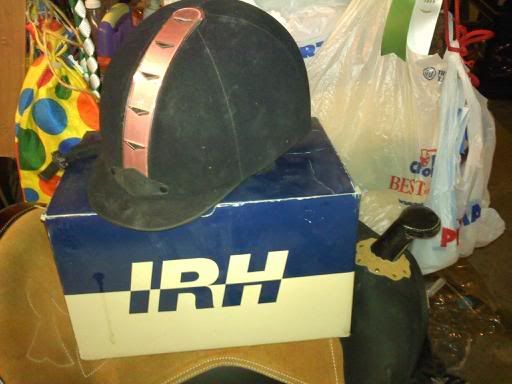 Pac-a-fier stall toy, apple scented, it mounts to the corner of the stall. Bought it and never used it.
$15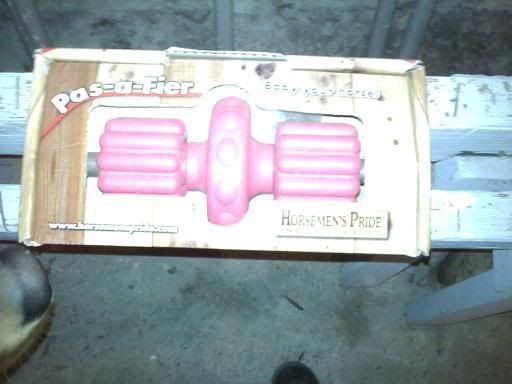 I have 2 of these Parelli rope halters (I bought them from the parelli site) I have 2 more rope halters and I just plain don't need 4 of them, lol. These are warmblood/draft sized - $10 each.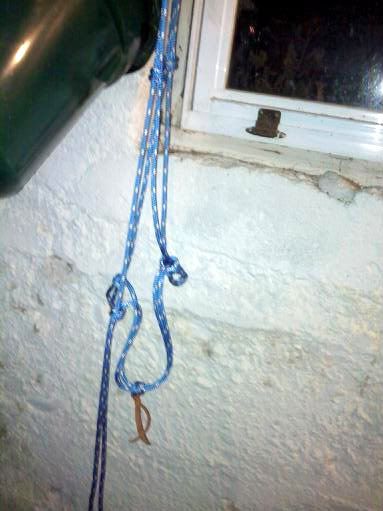 Purple Mini Halter, a bit dusty -
$10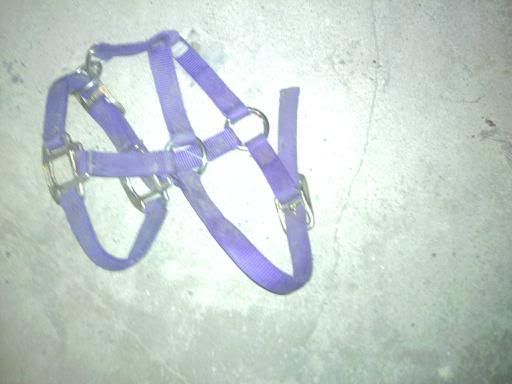 Navy Blue mini rain sheet, -
$20
-
On Hold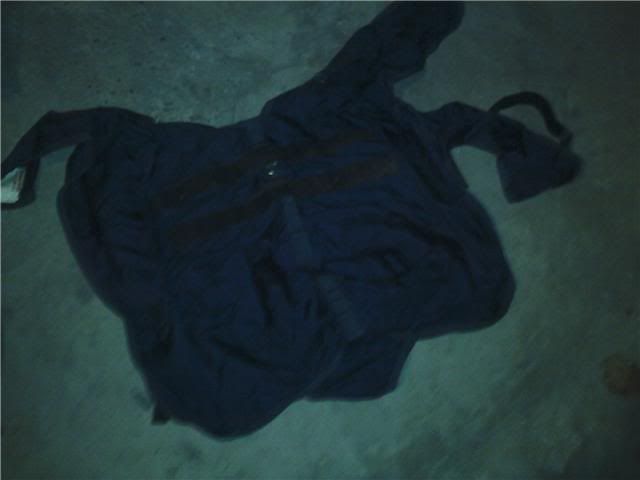 Navy Blue Mini winter turnout blanket - Used - Has bleach spots -
$10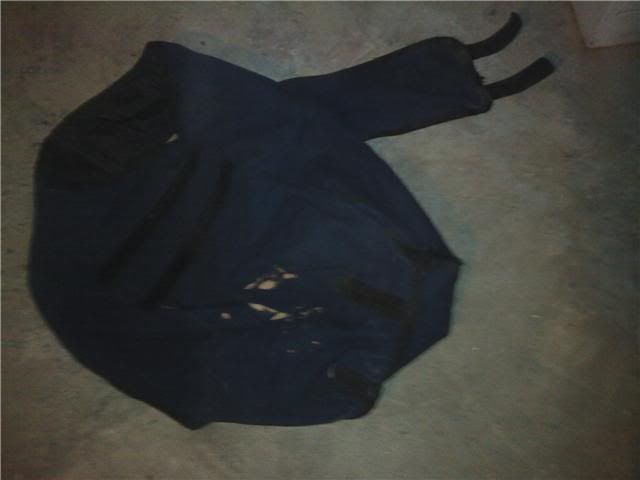 Hunter Green with black trim mini winter turnout blanket, like new only used a couple times -
$30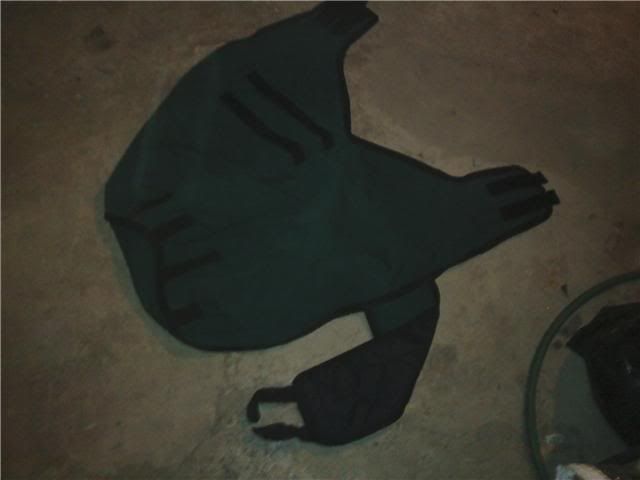 Mini fly mask with purple trim -
$10