Discussion Starter
•
#1
•
Lacey's a funny cookie. Just as a disclaimer.
She wasn't too thrilled about it raining but I explained to her that she hates snow more (she really does, if she were human she would walk on tippy toes continually when there's snow on the ground) and she didn't really like my logic. But whatever, I tried. :lol:
Leftovers from brunch... She's in the "sacrifice" field right now and it's SUPER muddy. I almost lost my boots three times yesterday when I had to go in there to get her.
"Pick me please??!!" This pictures shows you how short she is. That gate is an average size gate, I'm pretty sure. Haha
I was really glad that she came to the gate cuz I did not want to actually lose my boots today.
"Look! I got my cheeks ALL muddy, just for you because you need more reasons to scratch my cheeks." She loves to have her cheeks scratched, it's hilarious.
"Food??? Hiya best friend!!!"
Yes Lacey, that is the best, most effective method of getting over a pile of ground poles. Why would you jump something like that if you can stretch and make it over in one stride?? I don't know, seriously. :shock:
"WHAT??? You want me to come to you? Are you on CRACK??"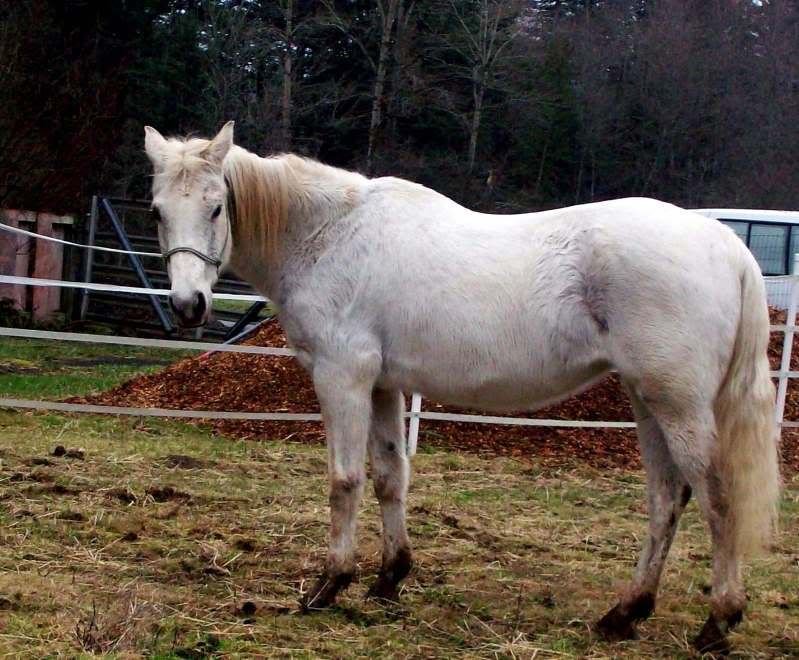 "You come HERE. There is NO WAY you are getting me to go over THERE. Absolutely NO WAY."
"Fine. Geez. You bully."
Fish face! Lacey looks absolutely thrilled to know me, right? Heehee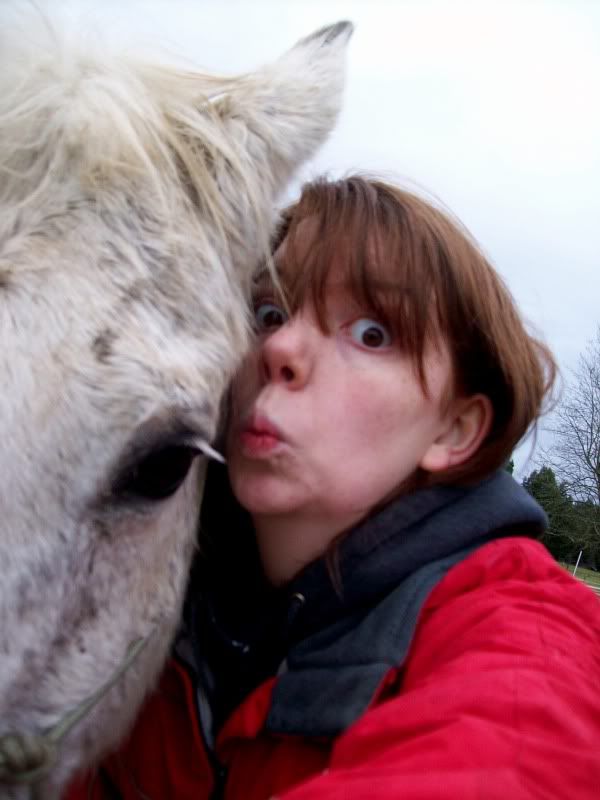 Miss Pig was behind bars this time but as soon as she saw me she started muttering at me to come pet her and since I'm a nice kid, I obliged her.
My camera is so weird. It decides it needs new batteries and then the picture quality goes kaput. I wish it would tell me it needs new batteries before it even has to think about letting the quality go. Alas.
So if these pictures make you feel like you need glasses, don't worry, it's my bipolar camera. =)