Discussion Starter
·
#1
·
I finally got around to putting pictures into collages of my animals. Hope you enjoy! These guys are my pride & joy. I didn't put any pictures of my horses, because I am sure people are sick of looking at them by now.
Here are my dogs...Gryphon is my dog, a purebred Australian Shepard & Bernie is my husband's dog, he's a beagle/dachshund mix.
These are our inside kitties...Kovu & Scratch. Back in July, we went to pick out a kitten for my husbands birthday and we couldn't agree on one. I wanted Kovu & he wanted Scratch...so we took both lol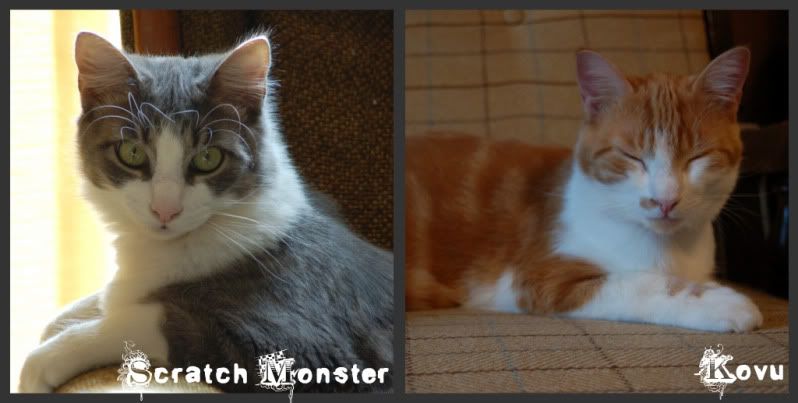 These are our outside cats. Misty was going to be put down at work because no one liked her except for me, Oreo came in as a stray with a litter of kittens at the shelter, & Pumpkin was one of our foster kittens we had back in Sept...We were foster failures with her ;-)

This is Sammy, my Senegal parrot. He is definitely MY bird. He will lunge across the cage to bite my husband lol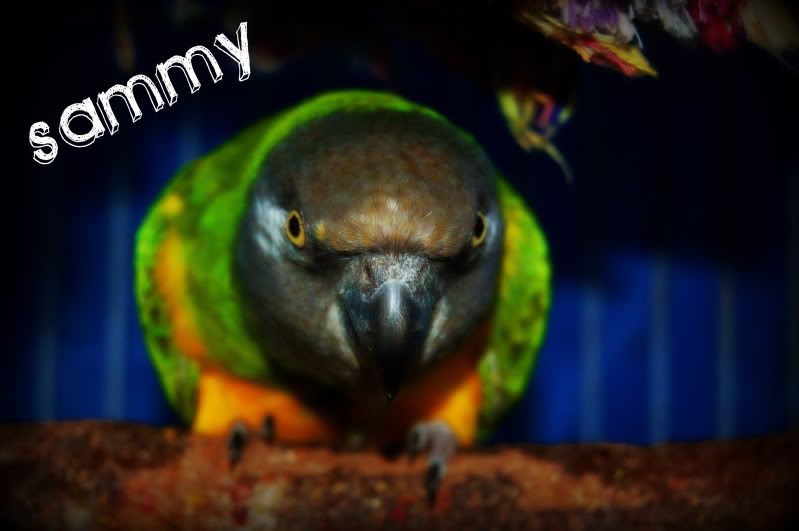 These are our rats. Diesel is mine, while Ford & Turbo are my husbands. Maple is our breeder rat to feed the snakes, but once she is done as a breeder she will be a pet. She is a major sweetie.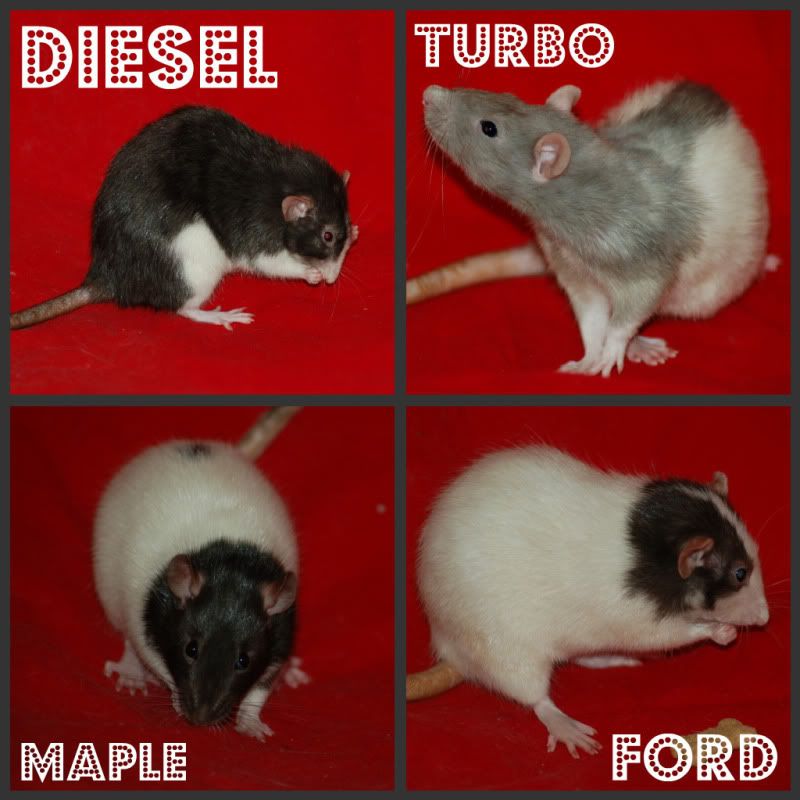 These are our corn snakes. Sega is mine & Sandra is my husbands.
My turtles...Rufus is a Eastern Painted Turtle, Zatar is an African Side-Necked Turtle, & Smudge is a Red Ear Slider.
And last but not least...our current foster dog, Doc.