Discussion Starter
·
#1
·
Alrighty, well I'm dealing with issues right now not related to Spud so I havent been around much...
I'm having trouble with Spud's growth and weight. He currently gets 10lbs or Omolene 300 a day and free choice hay... but I think he looks pretty bad. :-( He has a big hay belly but is very boney else where! I'm not sure what to do... or if he is fine? Is this how 9 months old should be?
to me 10lbs of sweet feed grain is a lot! :lol:
He is getting dewormed every month a schedule the vet gave me. I was told to deworm him every month until he is a year old (July 10th) but I will continue to deworm him monthly until the irst real frost I think, just to be safe!
I HAVE to get my feed from Tractor Supply so whatever they carry I can feed. The woman at the store told me personally she would feed Equine Junior (less malassis) and Hay Stretcher or Alfalfa pellets.
What do you think?
Just a cute face shot to start you out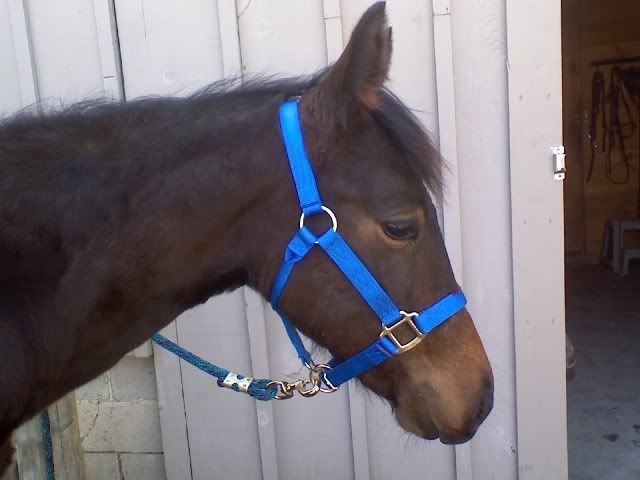 Now, the weight pics