Discussion Starter
·
#1
·
So I noticed that my horse has two rubs, on either side of him, right where my calf sits. I believe it's caused by my new half chaps. Any suggestions? I have pictures, if my darn camera would stop freaking out and let me upload them. I'd hate to have to return the chaps, as I really like them, but if there's no other way to stop this then so be it. Been riding in them for weeks now, if not a month. Maybe a bit more, don't quite remember.
I don't think it has anything to do with my lower leg because it never happened until I got these chaps. Here's the pictures and a video of me riding in them.
Video:
http://s31.photobucket.com/albums/c388/iownyorsoul/?action=view&current=SweetDisposition.flv
One side...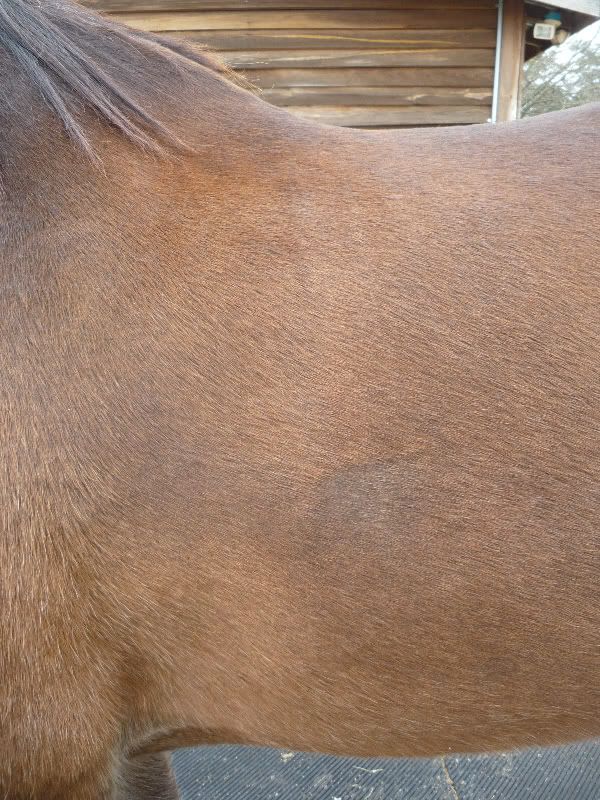 Other side...