Discussion Starter
•
#1
•
It's raining horses around here! I have yet another new horse, this one was given to me for free. Anyway, she was abused by a trainer and now has a lot of trust issues. She flinches at pretty much everything so we have a long road ahead of us before she gets her confidence back. Meanwhile she needs a name, I am totally drawing a blank on this one.
She is 6...registered Appy (MMS Irish Lace), any ideas on what her pattern is called? I am guessing snowflake. I hope to show her in halter, english and western.
Her whole tail was one big knot, took me forever to get it out and lots and lots of show sheen.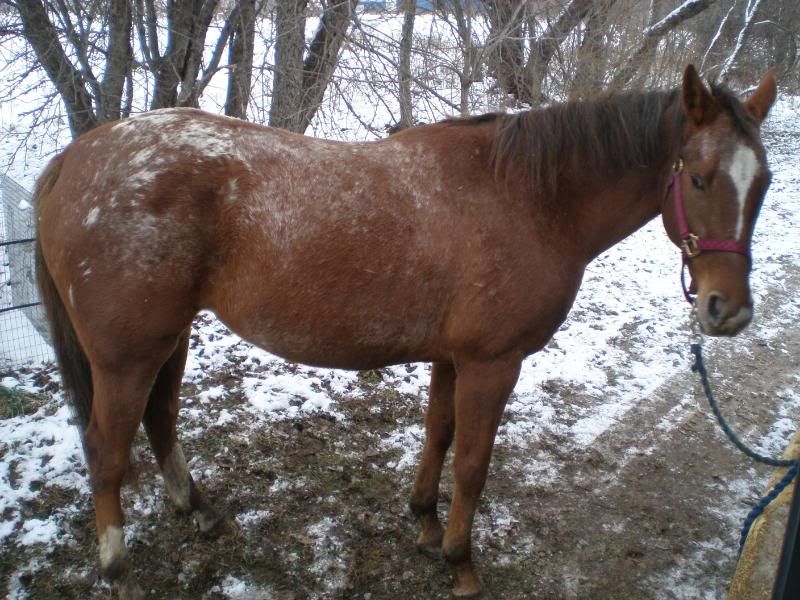 Any comments on her halter prospects? I know she's not square...
first day that she was here (thursday)
At least she's in good weight and appears to be healthy.