Discussion Starter
•
#1
•
Just thought I'd let you guys see how the rest of my family is doing, it's grown quite a bit! lol My boyfriend has bought me quite a few new animals. And some I bought myself. :wink:
We'll start off with the goats.
Lyric, my first ever goat.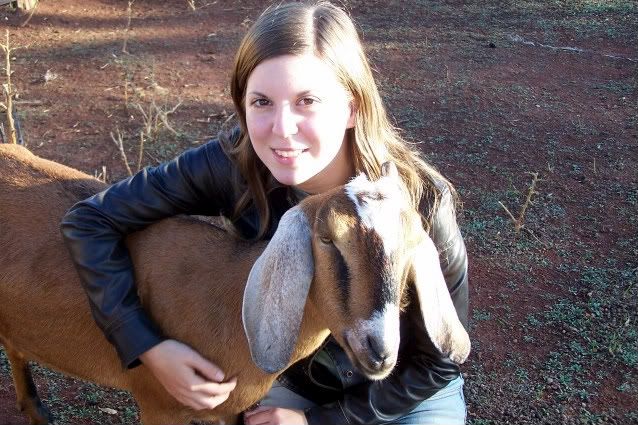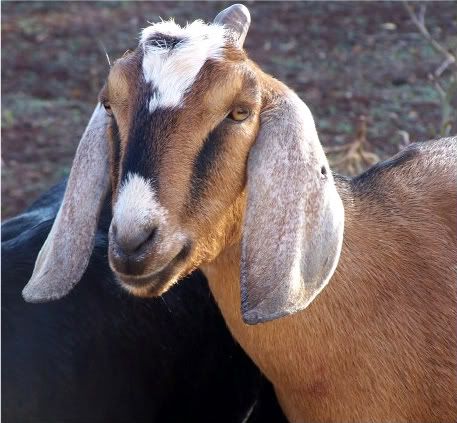 Orion, my Purebred buck.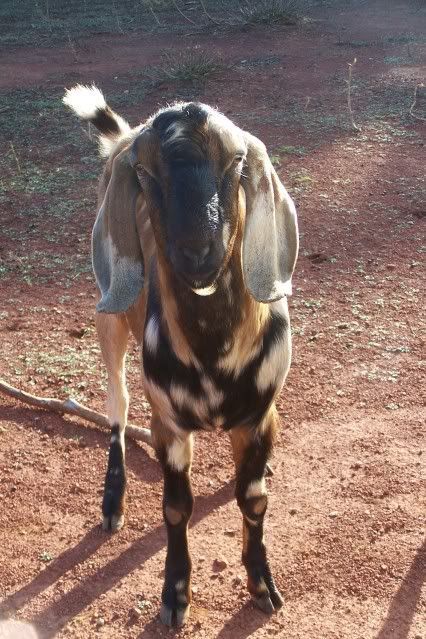 Orion and Spots, a crossbred doe that my boyfriend got me. (he got brownie points for that one! lol)
Spots, aka Paintball.
Me and Ebony. (can you say lap goat? lol)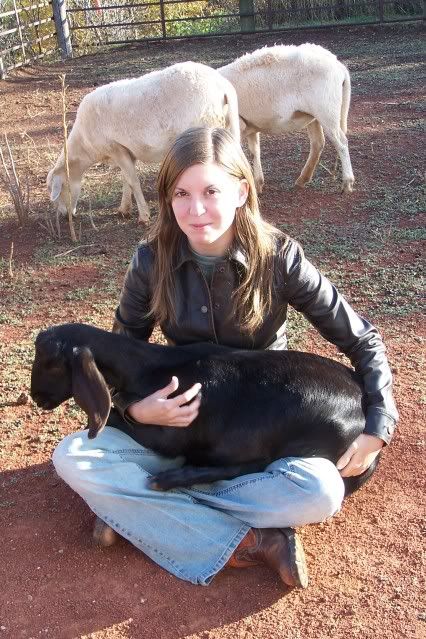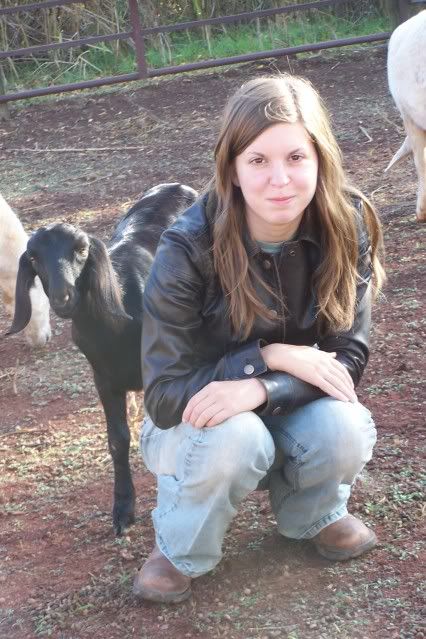 Lyric and Finale, mother and daughter.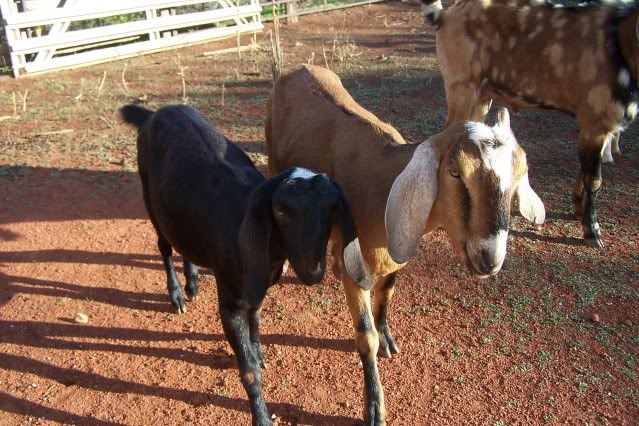 Finale.
MoonLite, and I did take the sticker off of her, she was a rescue from an auction.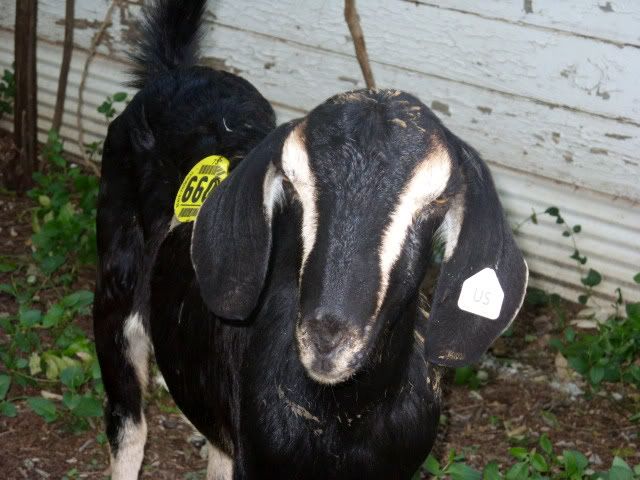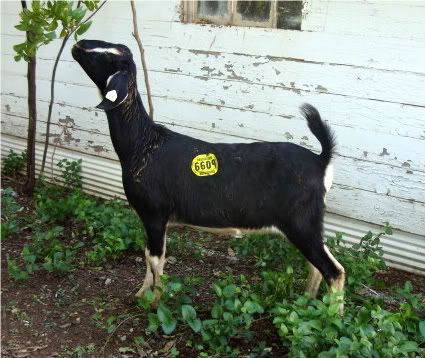 Now the sheep.
Cali, my tri colored Katahdin ewe lamb.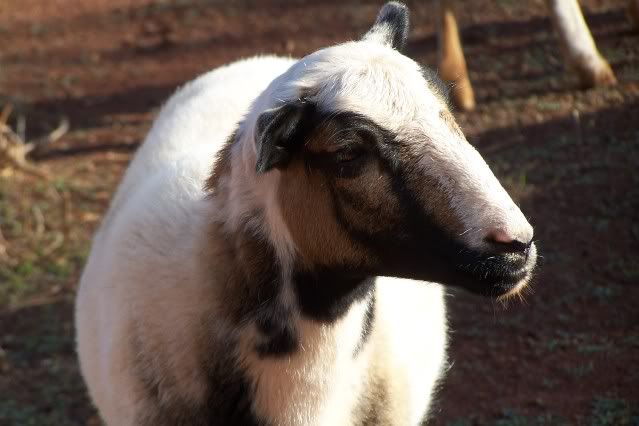 Patch and Chloe, my two yearling Katahdin ewes. Patch recently gave birth, I'll get a picture of the baby soon.