Discussion Starter
•
#1
•
Just some pics of my mare Penny from today, she's 28, coming up on 29 and is (I was told) QH x Appy. I'm pretty happy with her condition, we've struggled with her weight a couple of times, but over this last spring she stacked the weight on and I didn't need to feed her for months (much to her disgust). I've only just started feeding her now that the summer grass has started to dry out.
I had fed her while I tacked up Shea and put her back in the paddock when I left to ride. After, while Shea was munching on his dinner, I went back to give her some attention.
"Ahh! My catering service!"
"Carrots!"
"What do you mean there's no more??!!"
"Hmmph!" (stalks away)
(Spies me giving an apple to Shea) "On second thought..."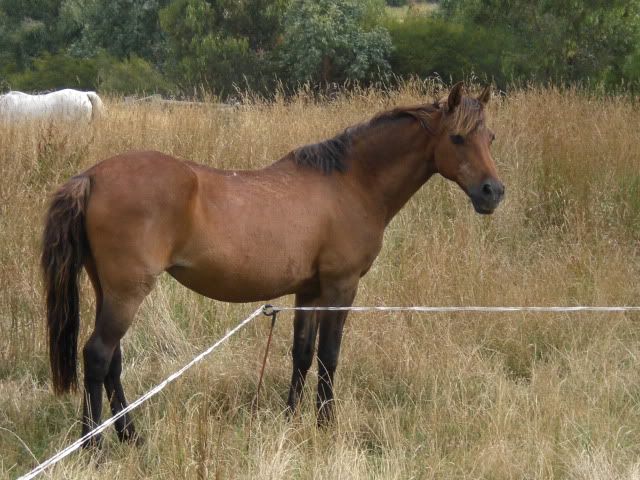 Sibling rivalry - Shea doesn't like sharing.
(Sulky face) "You gave the other half to HER?"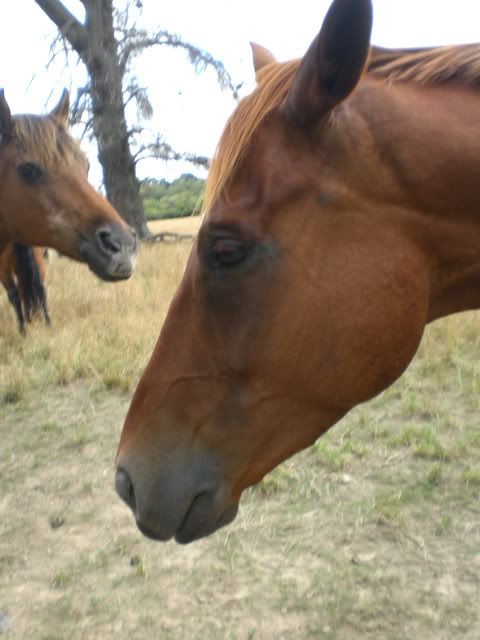 "We are no long on speaking terms!"
"What? You're leaving? But I'm still hungry!" (she is always hungry)
Me: I've already fed you!
Penny: Lies!
The face as I drove away...