Discussion Starter
·
#1
·
Yesterday, I was looking through all my pictures of Lacey and I was kinda surprised at the changes I could see in her eyes and in her body. I figured I'd post just cuz someone else might find that interesting.
So this first picture is back in July 2008 (so long ago! Goodness). She was about 300 pounds overweight and hadn't been worked or ridden in about 5 years. She was so fat that no western saddle would fit her and that an english saddle plus english girth that fit a hefty 16hh Morgan/Mustang cross needed two people to belt her in. My stirrup on the left had to be 4 holes longer than my right stirrup at all times for the stirrups to be "even". It was wild.
Anyway, July 2008:
She does not look very comfortable in this one... If you look carefully, you can see the fatty deposits on her butt... July 2008: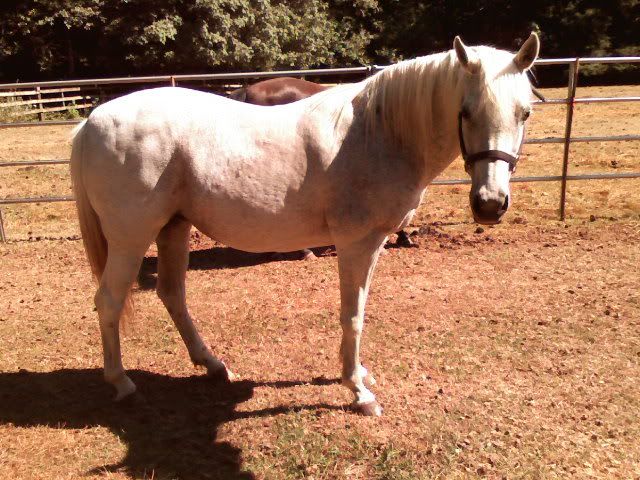 September/October 2008, after the weight came off and before the muscle appeared: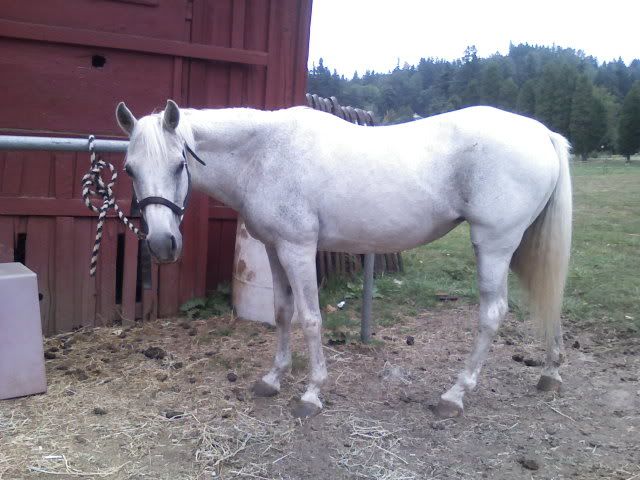 Feburary 2009:
Geez. Who looks like an old woman??? Feb. 2009: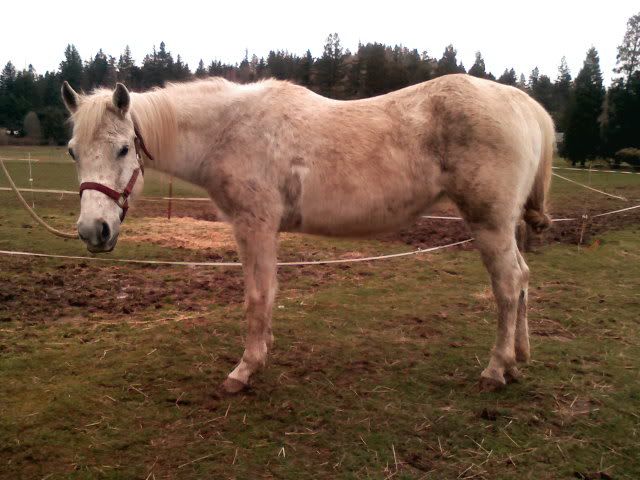 May 2009: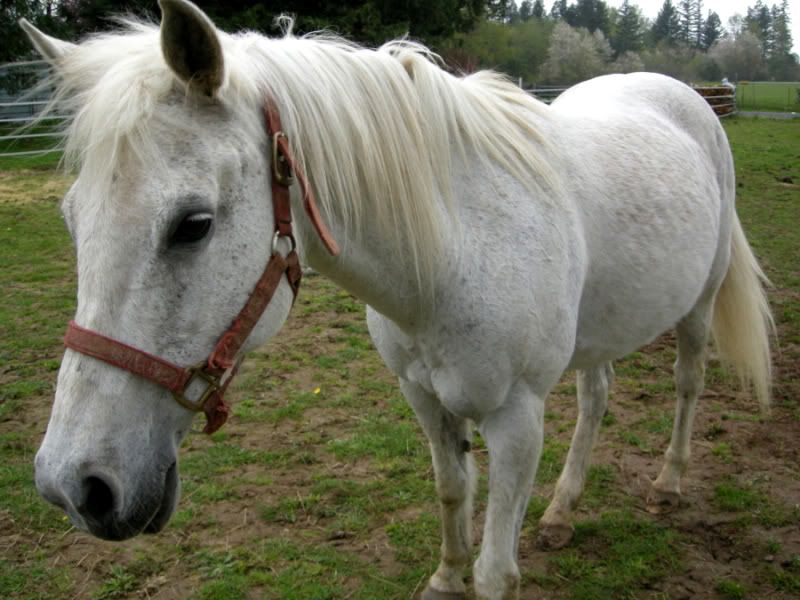 June 2009 (BOOM! Muscles!)
July 2009: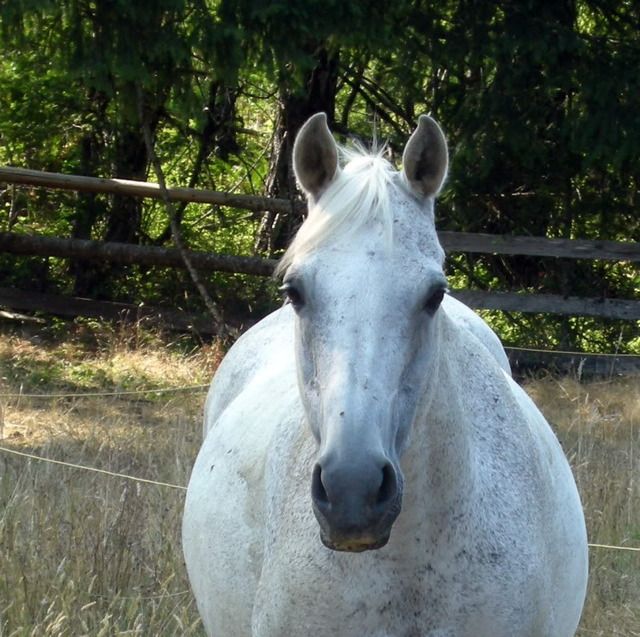 November 2009: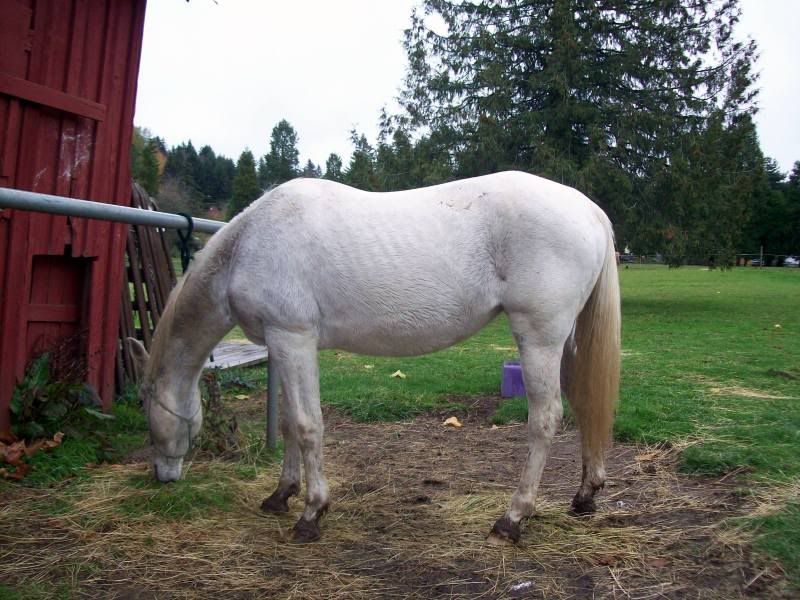 January 2010: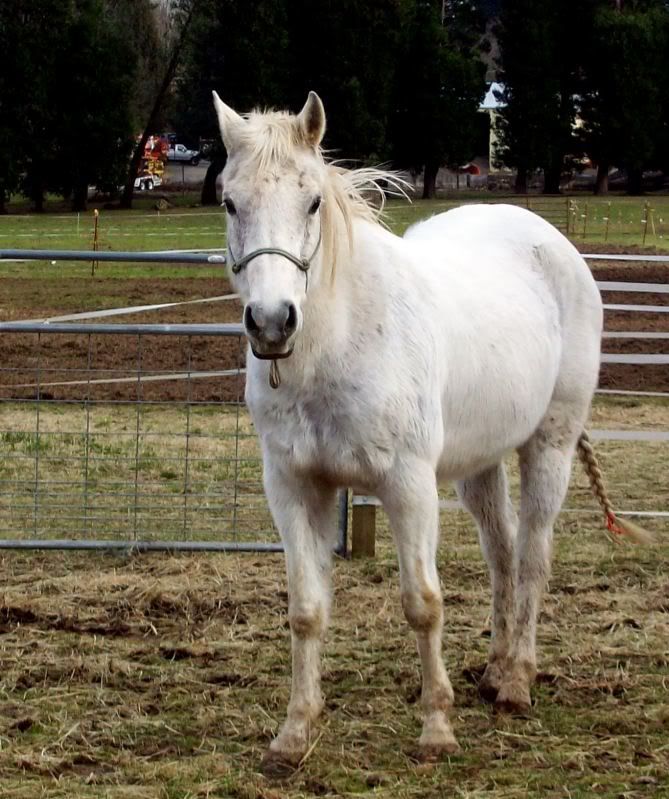 Hopefully I'll be able to do tons of hill work with her this summer and work on those muscles some more but comparing her this year around this time to her last year at about this time... :shock: And for being a pasture puff for 5 years at her age and then coming back as well as she has? Dannnngggg. I'm very impressed with her.