Discussion Starter
•
#1
•
I went up to the barn yesterday, and decided to take pictures of all the animals.
This is Star. He is a 28 year old Quarter Horse. He is a recent victim of equine dentistry gone wrong. The left side of his face no longer has feeling! He is a very special guy.
This is Spud. He too was done by the same dentist, and now has 'face' issues. My boyfriend is the only one he allows close to his face. He is 13 y.o. (I think) and is full TB. Super smart, and loves to play tag with my boyfriend
This is Bella (my mare)She is a 28 y.o arabian. She has been through a lot this year, and now is in the clear
On cold days she likes to sneak up behind me and stick her nose on my neck and blow hot air on me to watch me shiver....
This is Teddy. He's is my (nearly) 3 year old daughter's pony. He is 11 now. Poor Teddy has been passed from kid to kid his whole life. We got him last year (Thanksgiving) for free. He is fully trained, and is an absolute doll with my daughter. He will always have a home with us even when my daughter out grows him lol.
This is Mayflower. She (and her owner) were victims of a bad boarder. The boarding facility they were at took their money, but didn't feed poor Mayflower. And with family troubles, her owners couldn't go see her, so by the time they got up to her, it was nearly too late! Mayflower is a TB in her early 20's, and we were having a hard time getting weight on her until we put her in the corral next to Bella... now the cute old ladies 'chat' and eat their food together
This is Donnie, one of the two Donkeys on the property. Both donkeys were abandoned. Now they spend their days lying in the sun, and they LOVE little kids. All the neighborhood kids come by and give them carrots.
Then there are the 2 bunnies that were both abandonment cases. they are now happy and healthy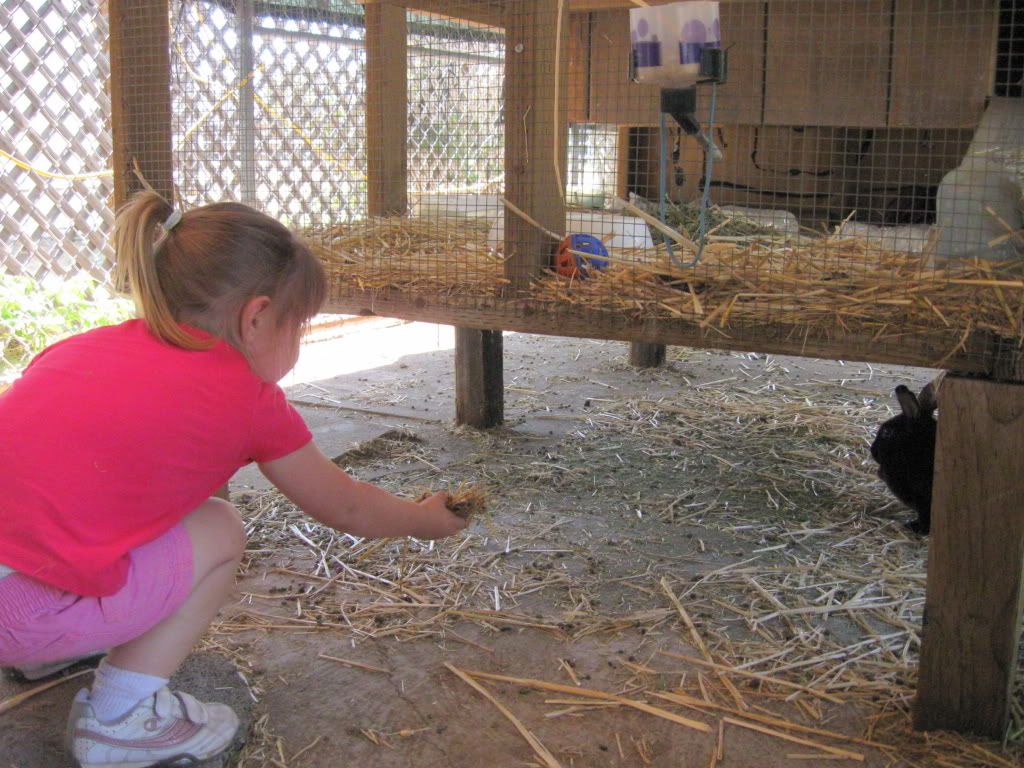 Well that's it for now... I hope you enjoy.