Discussion Starter
•
#1
•
Lacey was SUPER good. She didn't argue with me hardly at all! There were a few places where she was more than willing to turn around and go home but she didn't do anything more than just trying to turn. Mr. Rearing/Bucking/Headthrowing didn't make an appearance once! I think someone stole my real horse. :shock: Haha
I had to use the crop once because I asked her to stop and she decided that that was a time to start backing up as soon as I asked her to walk forward so I tapped her on the rump and she reluctantly went forward. But I'm still happy I only had to use it once. On Monday when we went out I had to use it more than once.
Heehee
She wanted to trot a whole lot more than I wanted to... I don't know what it is about asphalt but her trot gets even more springy, if that's possible, than it normally is. Goodness.
And she kept trying to go down random driveways and explore people's yards. >.< That's one negative about taking her out, she evidently wants to go look at EVERYTHING so you have to keep watching her and catch her before she dives off the road and into someone's "No trespassing, will defend with rifle" marked yard. Haha
She also didn't hardly spook at anything! Yay for my trail pony! haha
And now, the pictures you know you want to see:
"Do you not see the sky behind me, woman? We MUST stay home"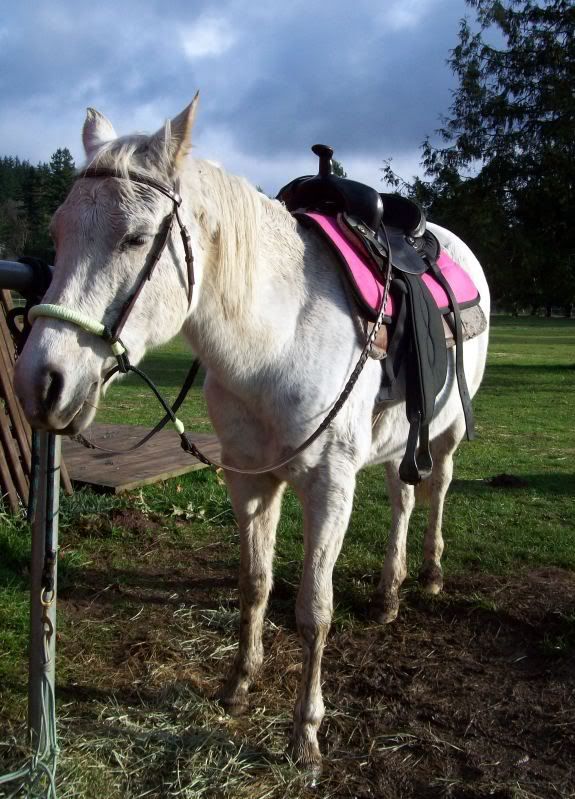 "Fine, you jerk, and I'll attempt to look happy about it"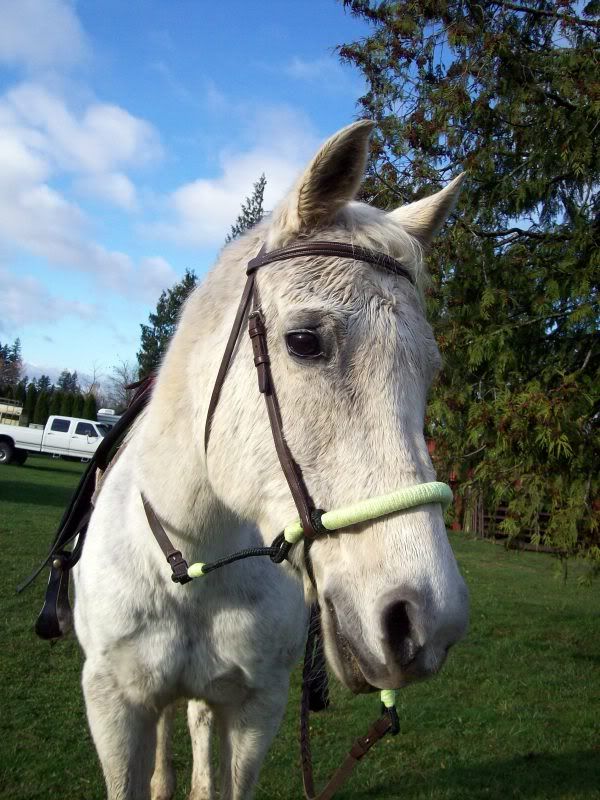 50 feet from home
We kept walking...
"What? a hill???"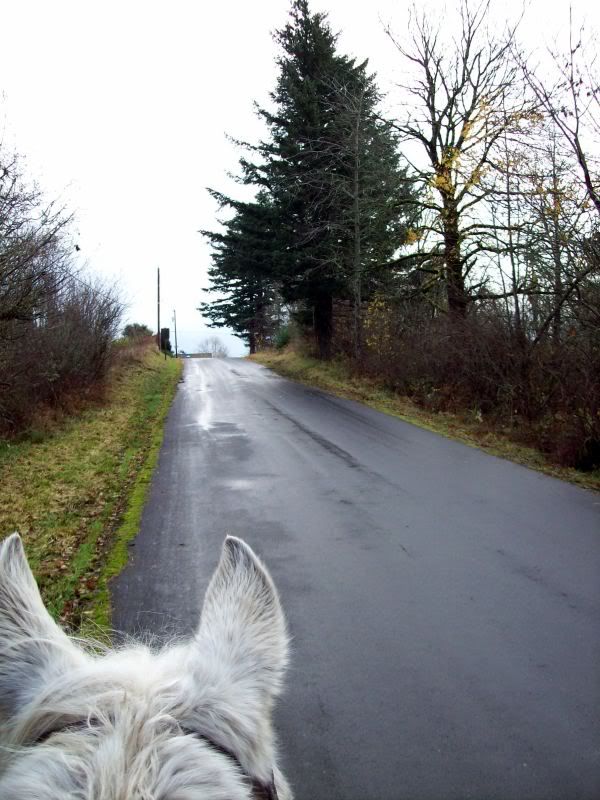 "If I may kindly suggest, I THINK WE SHOULD GO HOME."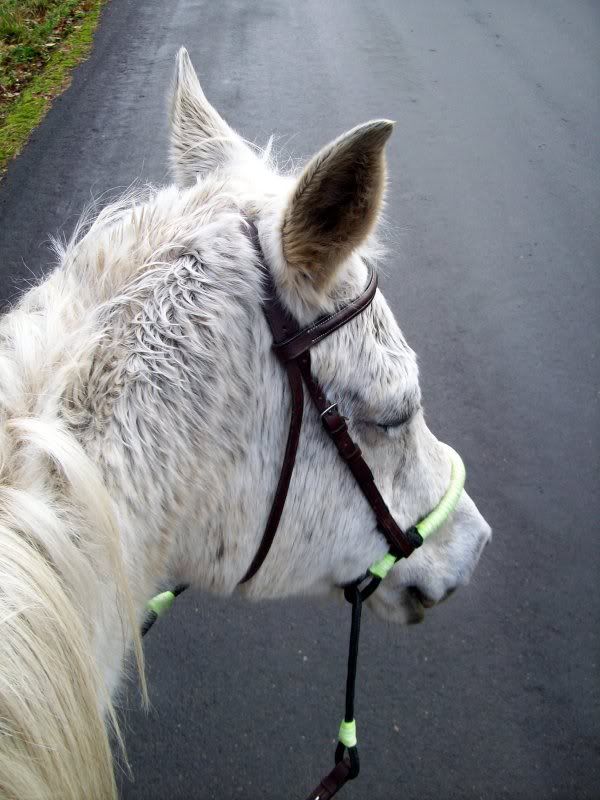 After we turned around, at the top of that hill...
The view:
Down the hill
"Why are we stopping?" (I made her stop because I wanted to take a picture and she was being fidgit-y and I didn't want her to spook while I was holding the camera, haha)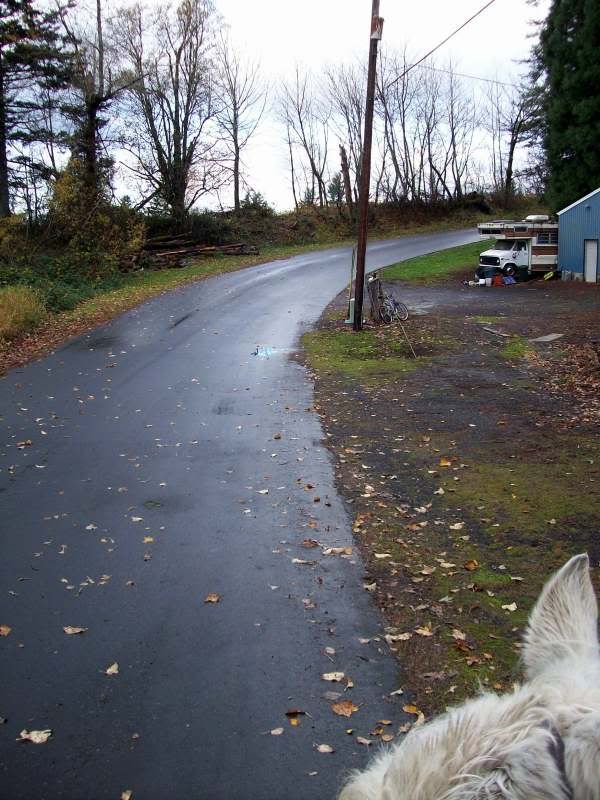 The ravine thing off to the side
"Another hill? C'mon now"
Almost home+cute ears
The raspberry fields off to the right..
Home sweet home.
"Thank goodness! You were about to kill me!"
Heehee and that was our adventure. My camera was getting a little angry towards the end there (it wants it's batteries to be charged, ha) so the picture quality isn't as lovely as usual. Alas.