I had a photographer come out for a fall photo shoot last month on the 20th, and what an experience! I've never done a photo shoot before and was extremely nervous I'd look ridiculous like I always do in pictures. Luckily, I happened to get the best photographer ever! She was very patient and had a lot of good ideas for pictures. My boyfriend came to be in some, as well. Here's some of my favorites!
This one's my very favorite, our expressions and the mood of the picture.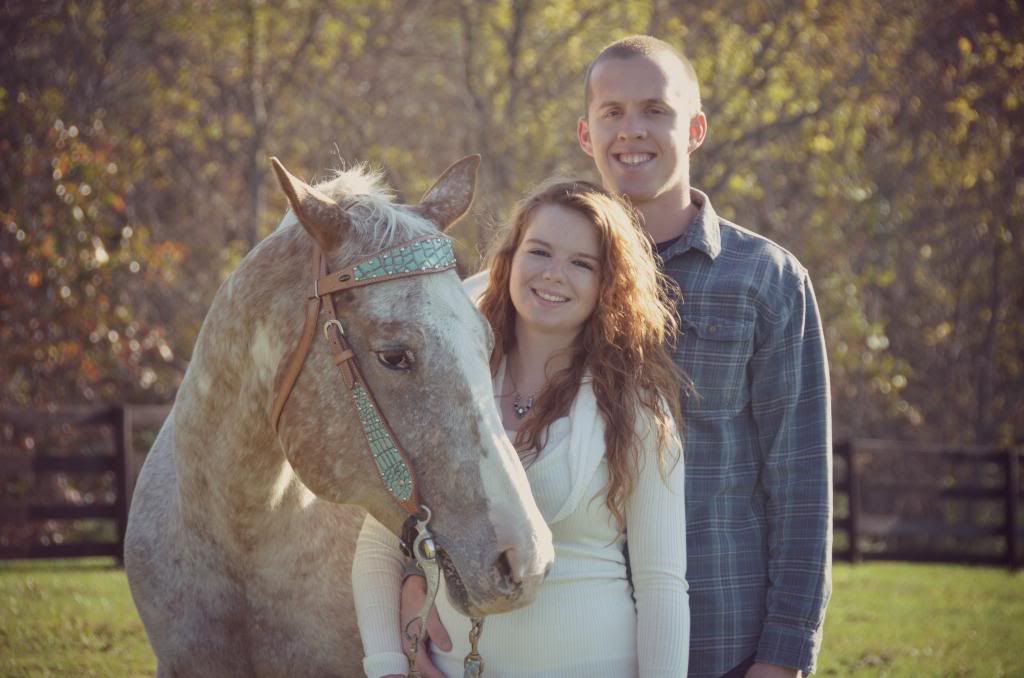 I love this one because it's got both my "kids" in it! Beautiful Fancy (Appy) and Handsome Comet (Quarter Horse)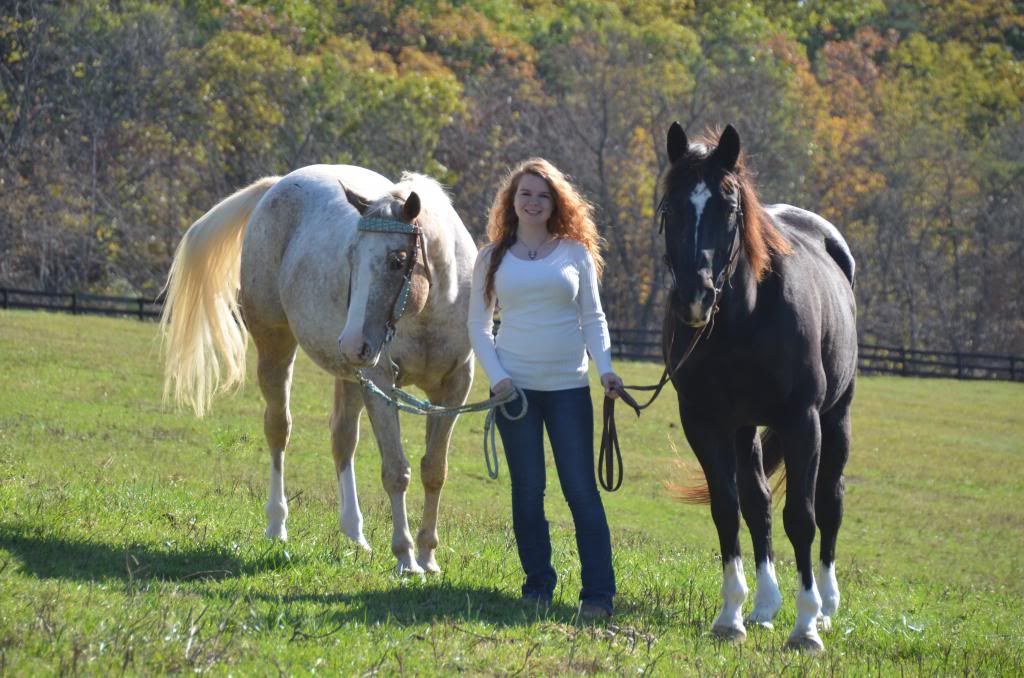 Our family shot! This one took forever to get, between the horses and the dog. But I love the way it came out.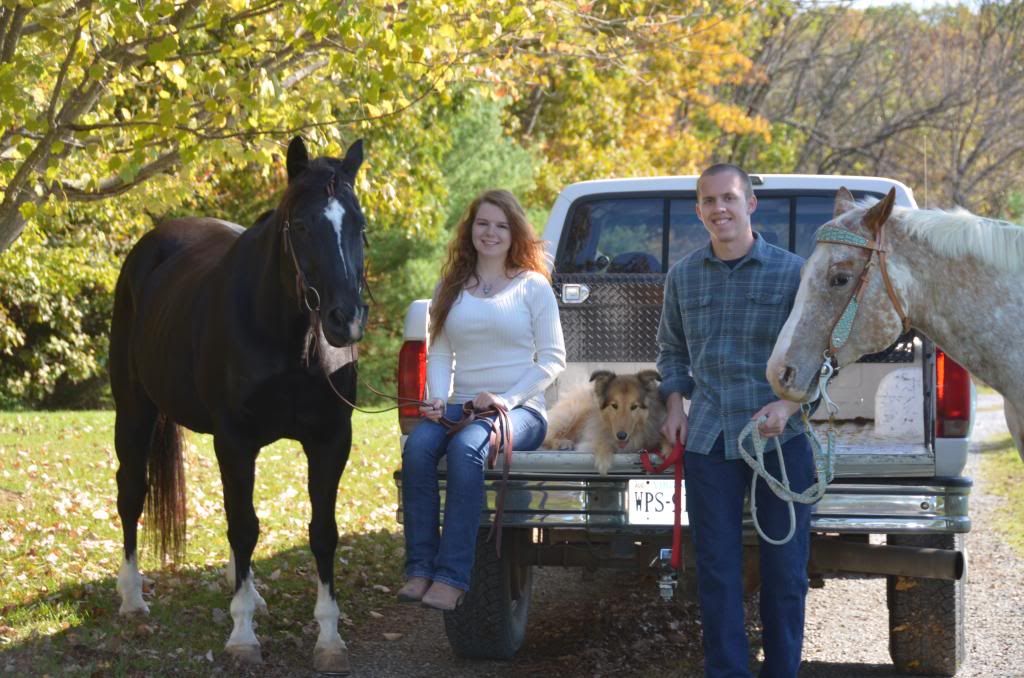 This one brings this quote to mind:
"A lovely horse is always an experience… It is an emotional experience of the kind that is spoiled by words." –Beryl Markham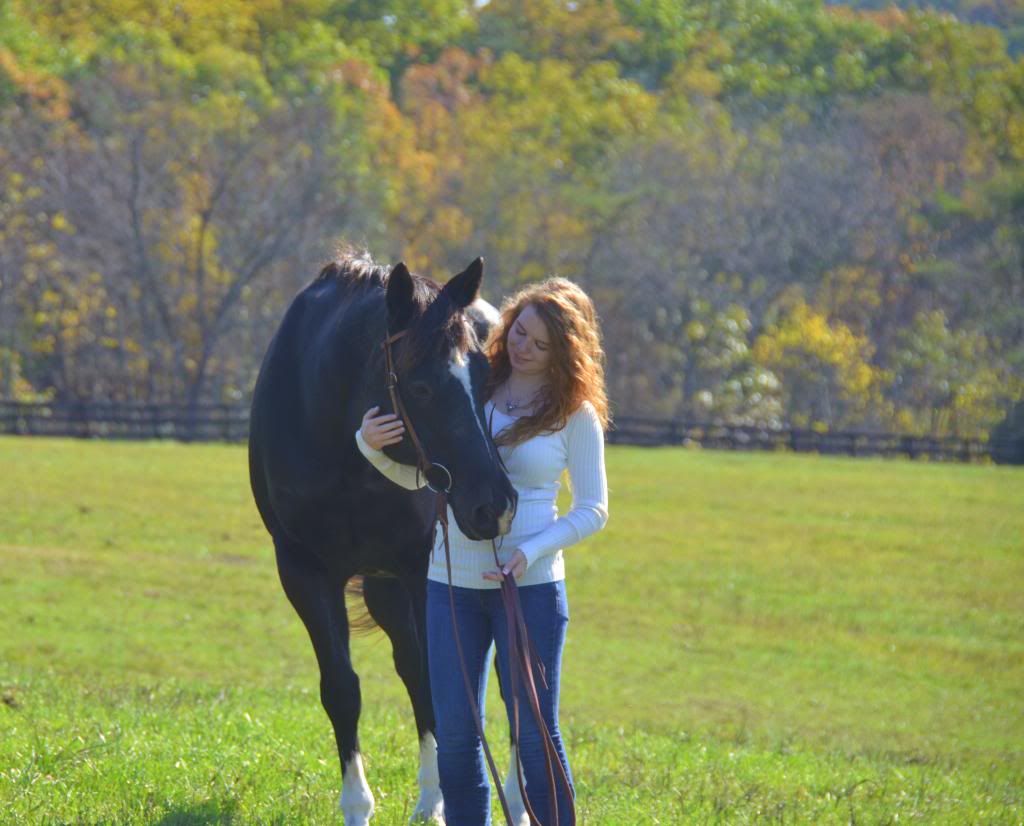 I definitely look very happy in this one, which I love!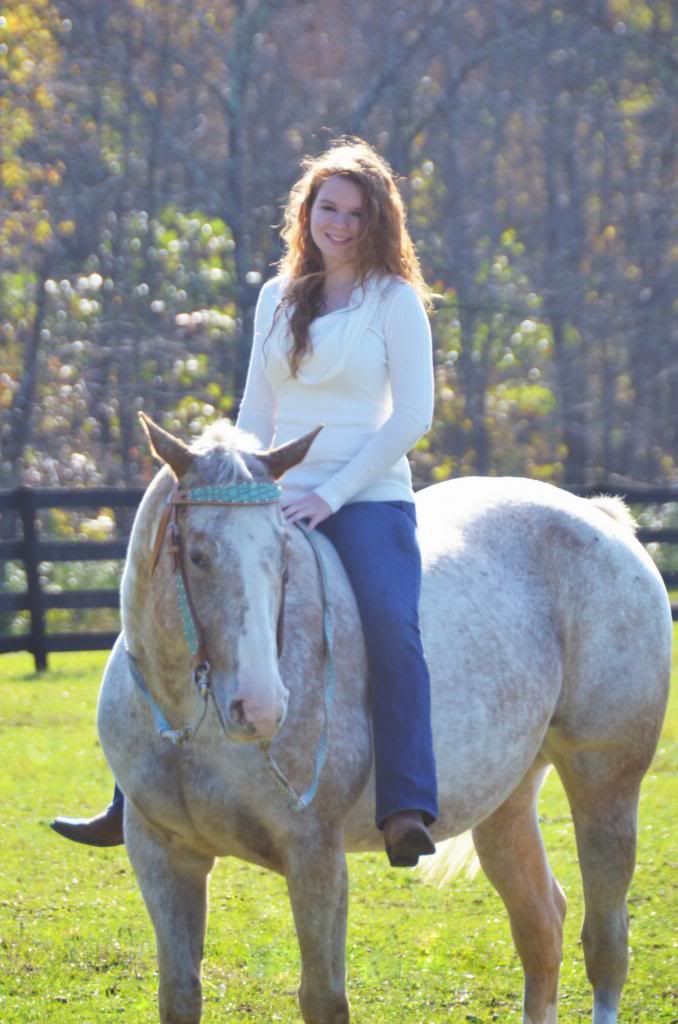 My horses make a cute couple!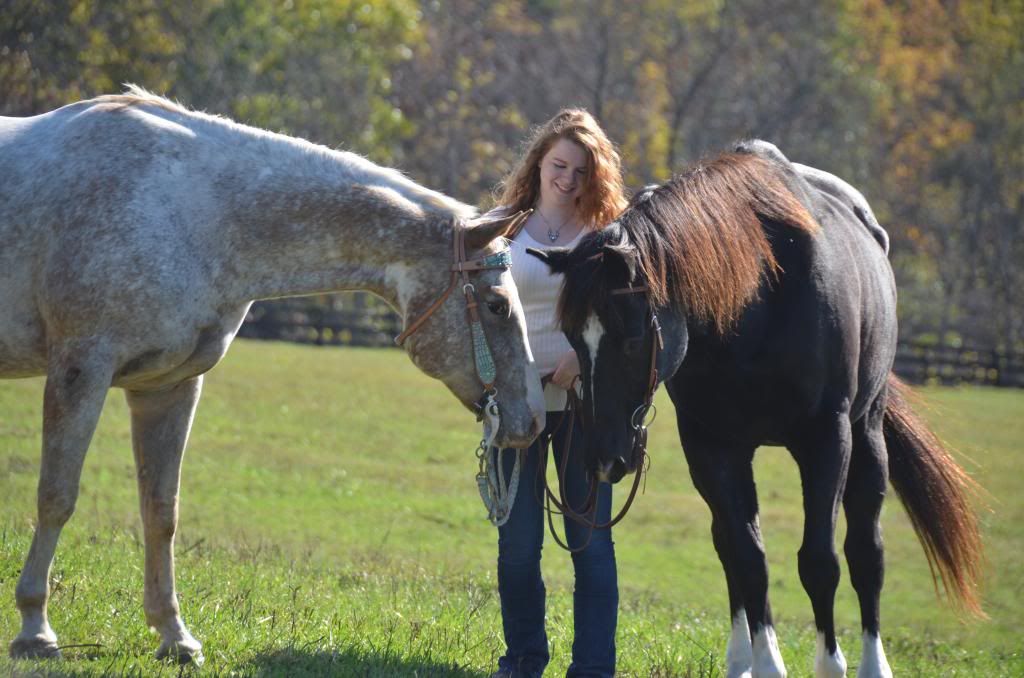 Fancy looking majestic, and Shadow (my dog) looking a little silly...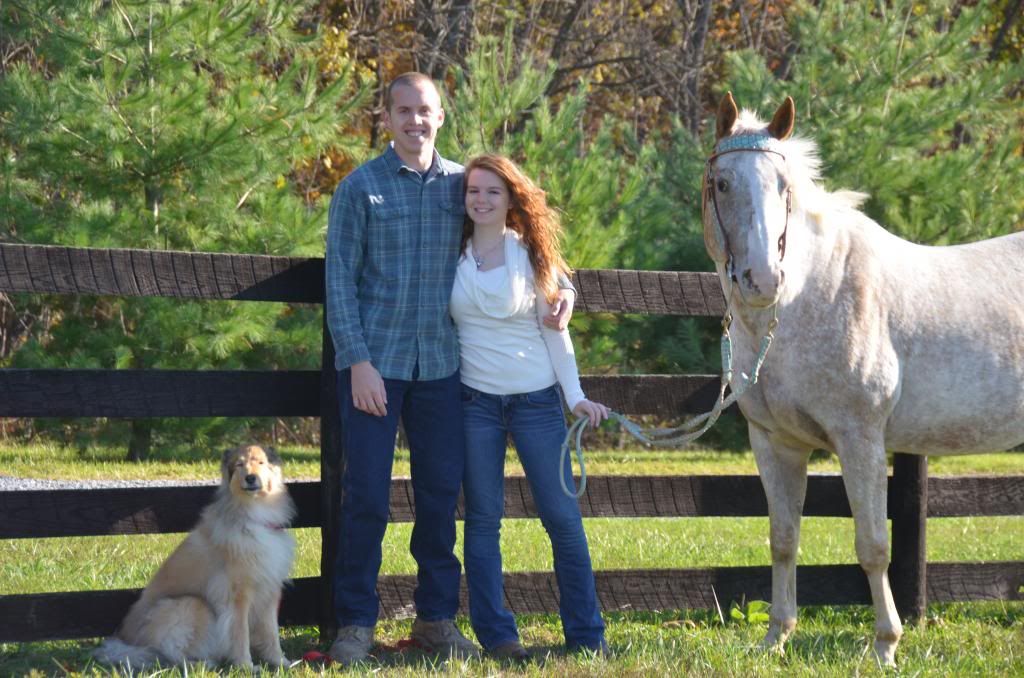 This is another high up-there favorite, it shows Comet's personality so well.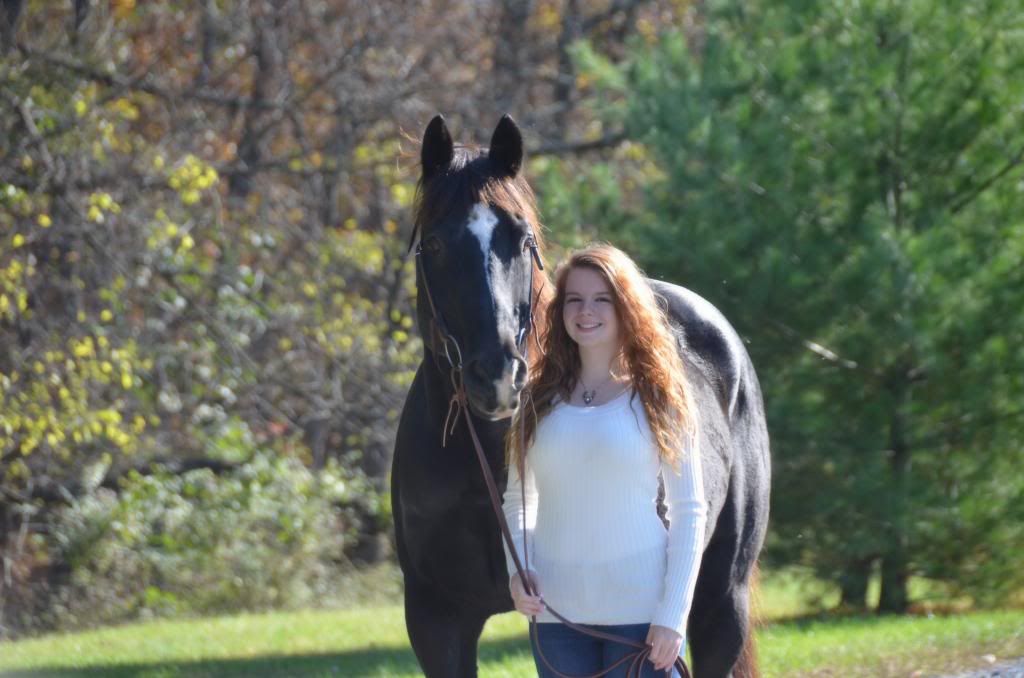 Fall leaves!