Discussion Starter
·
#1
·
Hey, I've got an OTTB that has been with me for almost a year, he came to me quite thin in 'racing condition' but now I'd like to get some meat to his bones.
I'd rather it be muscle, but at the moment I'll settle for fat cuz he's outdoor kept and it's starting to get cold out and I want to avoid blanketing if I can help it - the other horses will just tear off any blankets anyways
He's on about two cups of grain a day at the moment - I used to use Trimax but switched to ruffage cubes for the winter as I can't ride as much now. And he has access to hay 24/7.
This is him in August, he's gotten fluffier since then, but I'd like to see a little more over his ribs.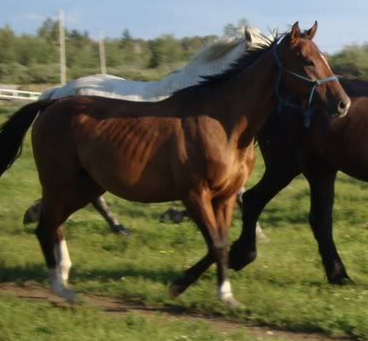 Any tips or tricks out there?