Discussion Starter
·
#1
·
What is a goal you've set for you and the horse you work with/own that you've achieved lately? How'd you get there? I suppose I want to envoke the chatty side of this forum with an uplifting and positive walk down memory lane...and just for kicks, include a pic of you and yours doin what you do best.
I'll start with Cinder, she's my '91 blue roan heinz 59 mare. She was sold to me as an TB/Appaloosa but I just don't see or feel it. She was my gymkhana mount but a fused hip has put her out of the game and into early, spoiled retirement! Our recent goal was to tune up our JoinUp and relearn to rear on command. She'd been taught before I bought her and I trained her NOT to when I bought her because I wanted a safe-ish gymkhana prospect! Now that she's "out to pasture" I see no harm in relearning it in a controlled environment.
Her cue is to lightly but deliberately lift up, not back, on a lead rope to her halter, say "UP" loudly, and give a light squeeze with your legs. This is the result!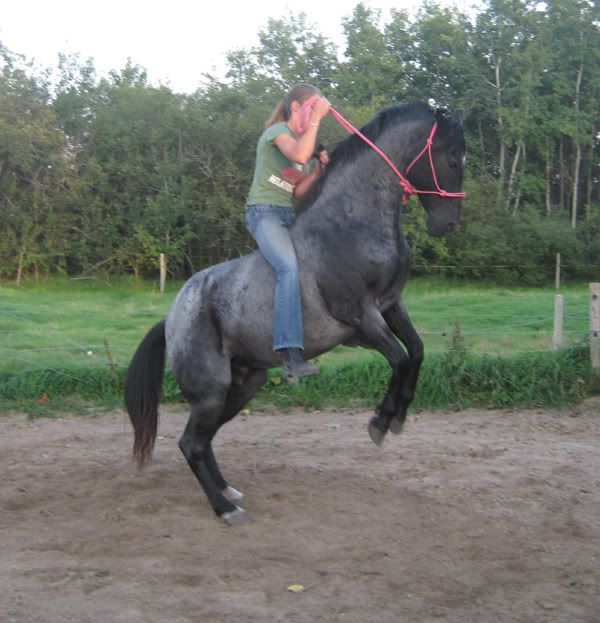 But only after this...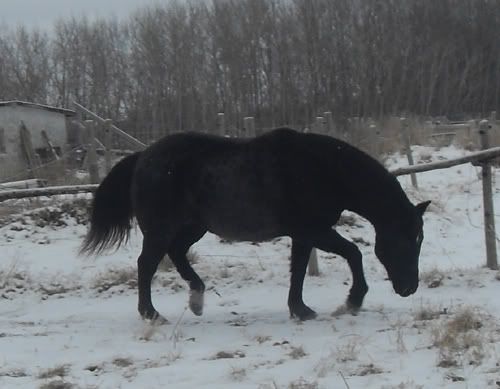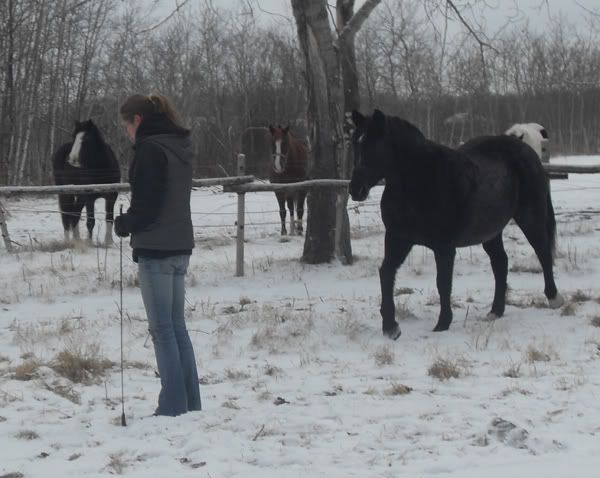 I hope to get alot of replies with wonderful stories! Can't wait to see your cute pics! I'll do Eve's latest accomplishment after a couple of your accomplishments!