Discussion Starter
•
#1
•
So I just got back from 8 days in Cuba! It was an ok trip, not one I'd personally do again, but I hate hot weather, haha. Anyway, second day in, I FOUND THE PONIES. Talk about your difference in culture! These animals were downright fat and healthy compared to most of what I saw - our scooter trip made me almost cry seeing how shockingly emaciated the rural cart horses are, trotting down the highway with entire families in the cart. :-( The tack was absolutely primitive, and it wasn't until we got back I realized my cinch was twisted and the saddle was done up funky. I felt so bad, normally I'd check my tack even on a guided ride, but it was a rushed situation with some confusion so I'd lept on so as to not hold up the other couple any longer.
I have ZERO clue what breed these animals are - from research it seems it's the Criollo that's more native to Cuba, but these obviously aren't "purebred". They're narrow as hell, with tiny Arabian bodies and big Mustang heads. Only the youngster that was tied up with a saddle on actually looked like a "normal" horse, almost a Thoroughbred cross.
Anyway, enjoy the pics! My mom's pony was named Cucaracha and my horse is Hemiento? Something like that, the guide couldn't speak a lick of English, haha.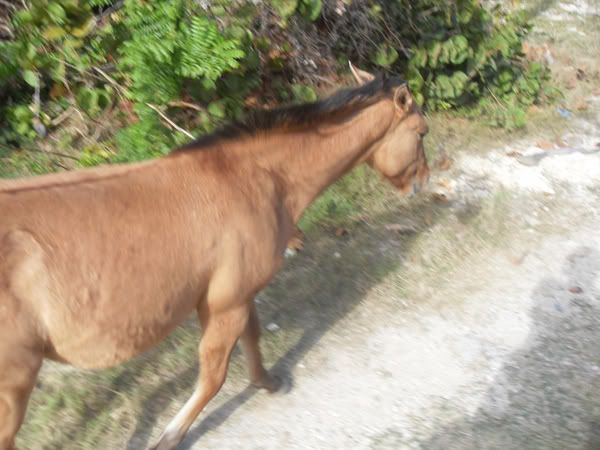 Baby pony! The other woman on the ride was riding his dam.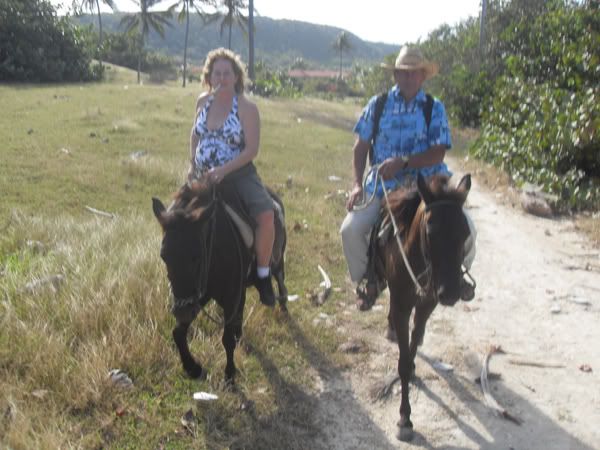 My mom and the trail guide.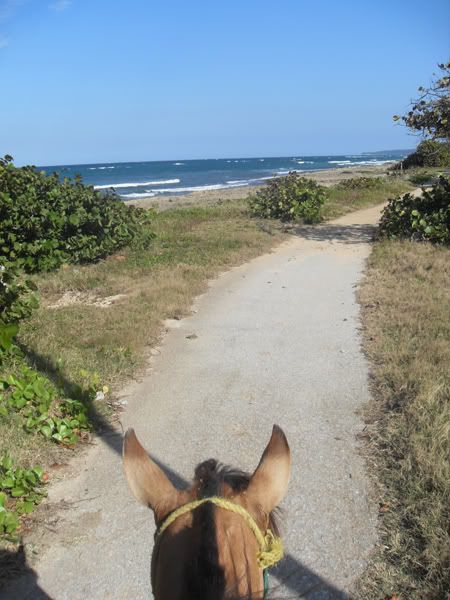 The ocean!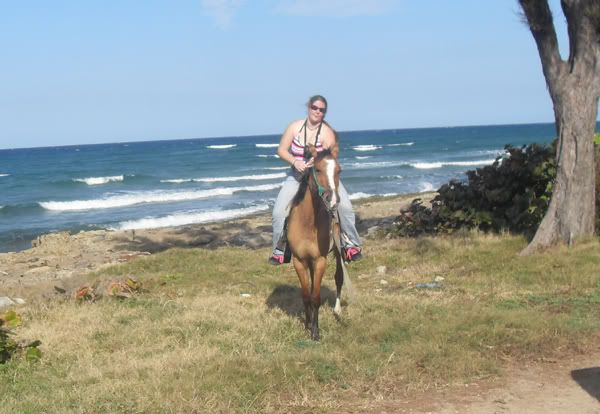 Me and my pony!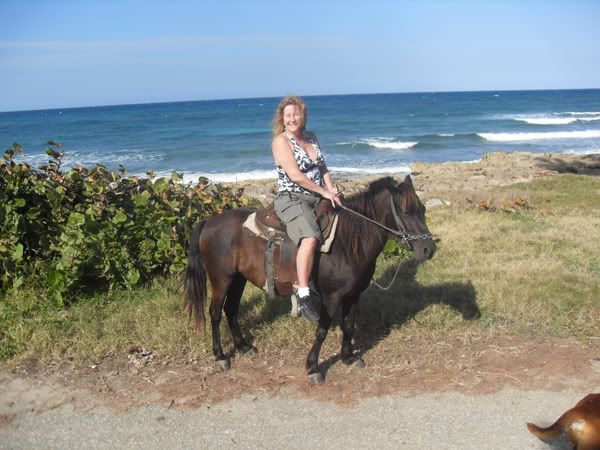 My mom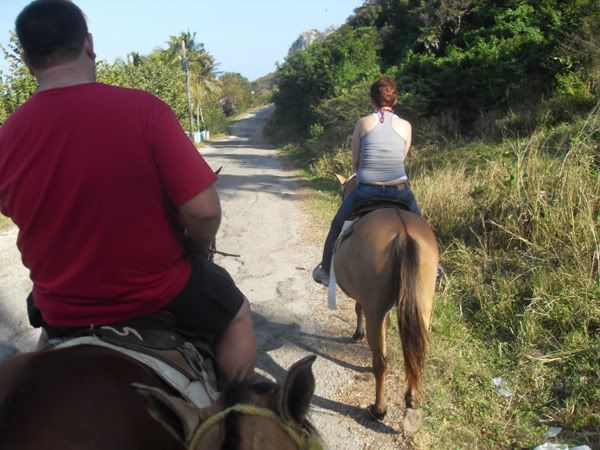 The other couple.
My pony! Tell me you aren't DIGGING his fancy bridle?! :lol: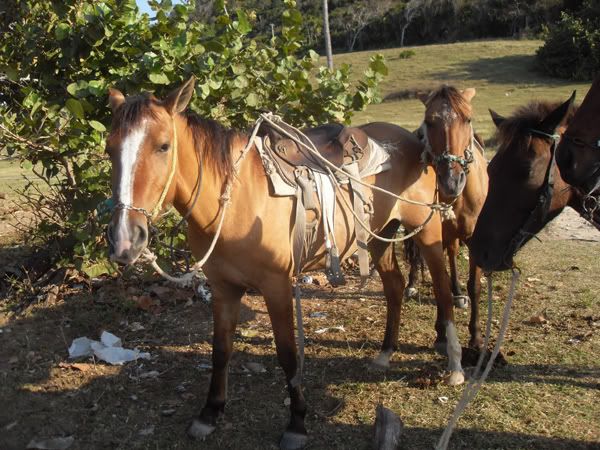 Safety? What safety?!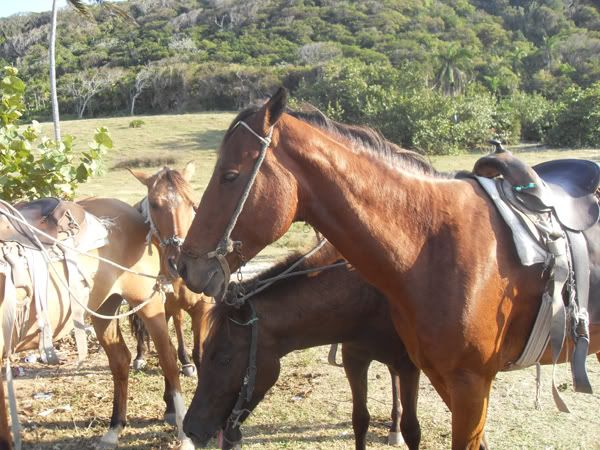 The grouchy mare with an even COOLER bridle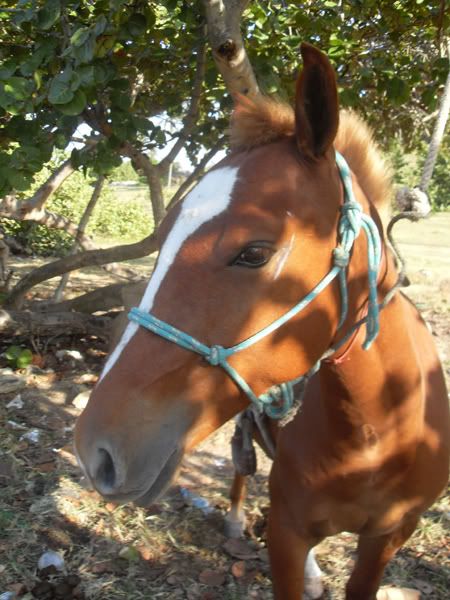 The cute youngster in training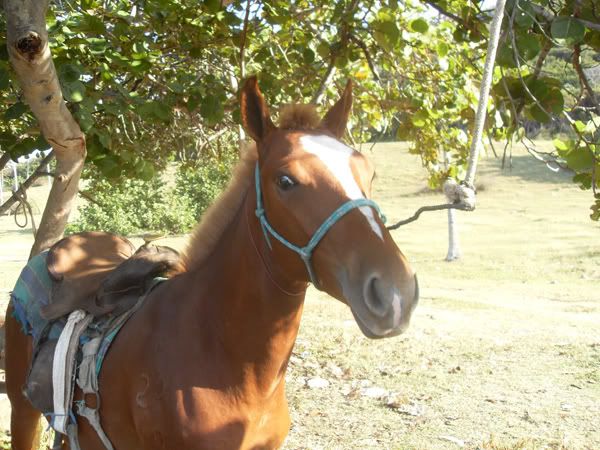 I eventually got to touch him on the neck but he was VERY shy.