Discussion Starter
·
#1
·
Volunteered today at Equine Voices and boy were we short handed today!
It was also really chilly, so we worked kind of slow. Anyways, it's been raining a lot here in AZ and the corrals were just a mess. You couldn't tell mud from crap. We finally got everything done around 1 or 2 and I had to then move horses around. Anyways, I was bringing Nick form the round pen and he bolted on me and his rear hoof smacked the back of my leg. HE continued to flip out and bolt and his back hoof smacked my other leg. My legs are really sore but in the end he got in his stall safely, the trainers gonna have to start working with him on that!
This is the boy that flipped out!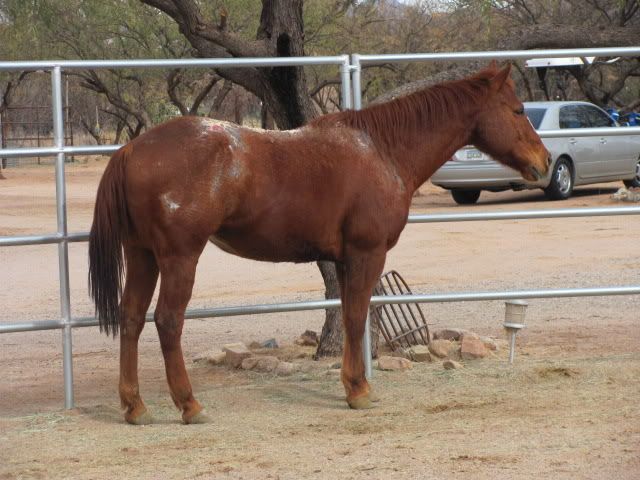 I saved a dog today! These people who own and run a tack and feed store near the rescue called and told us that if we didn't come get this dog that someone had dropped off at their store, they would shot it. So me and Kristin drove over there and got the little guy. He is so cute, he looks a lot like Snoopy so that's what we named him. I'm fostering him right now and hopefully someone can adopt him!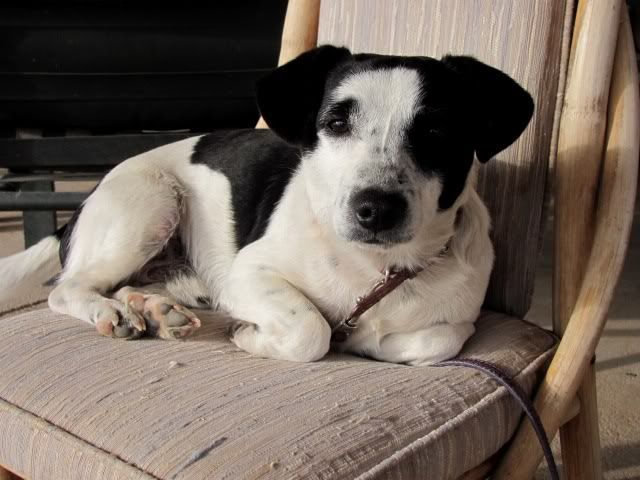 Some others:
Mikey!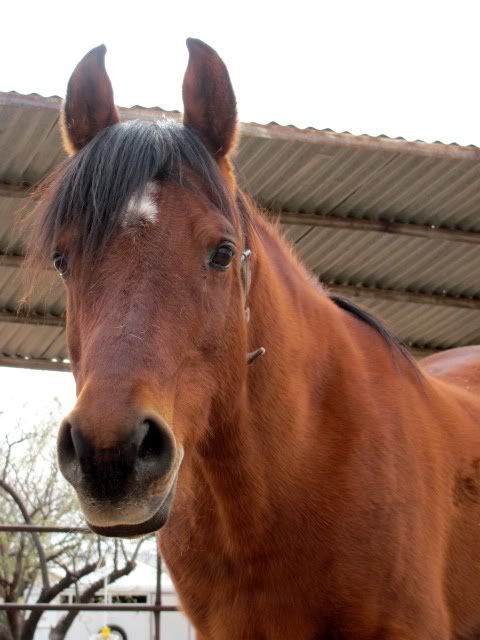 Smokey Joe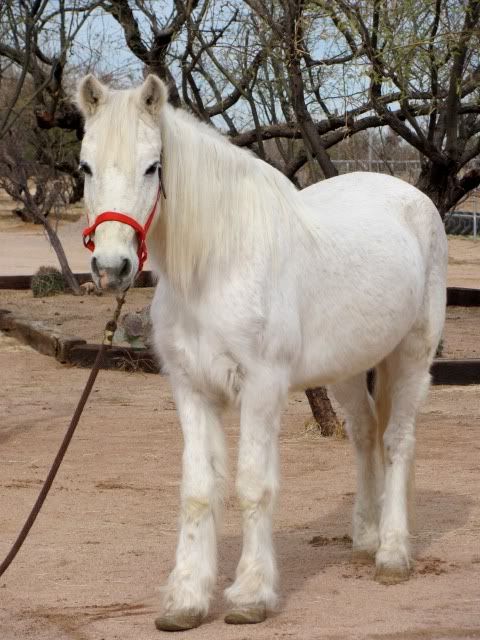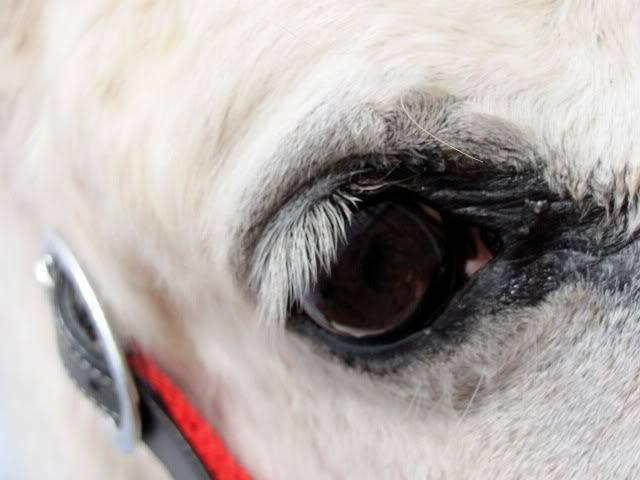 Me, Smokey, and Snoopy(I've lost 10pds so far!!
)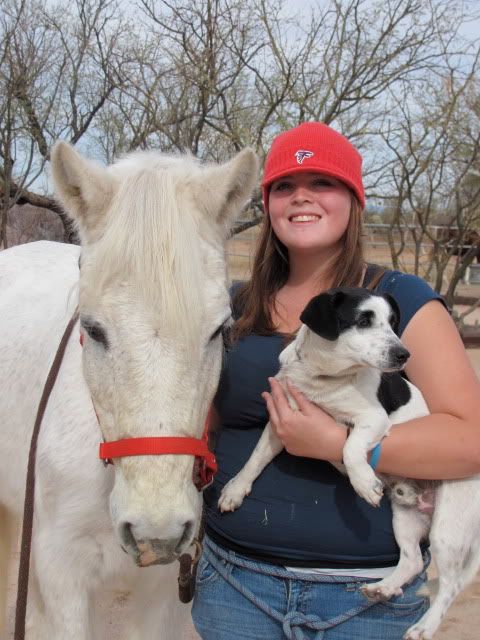 Me and Taylor, she has to go into surgery again on Feb. 9.
I'll get pics of my bruises tomorrow.