Well this is what I have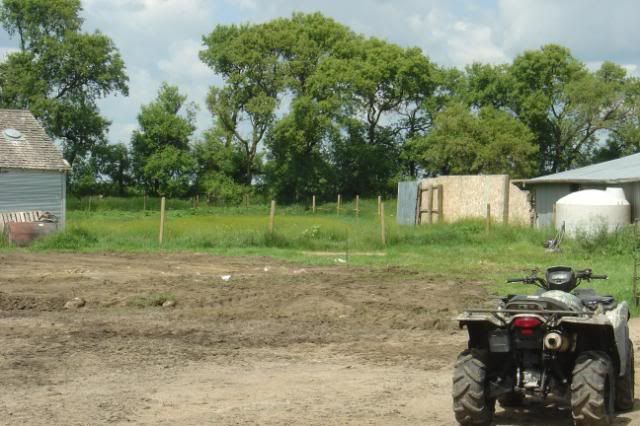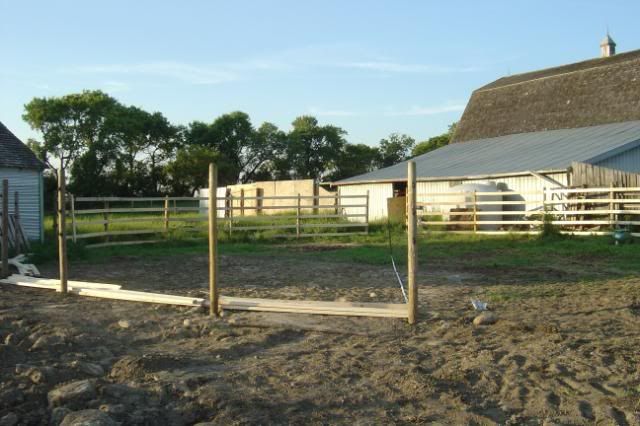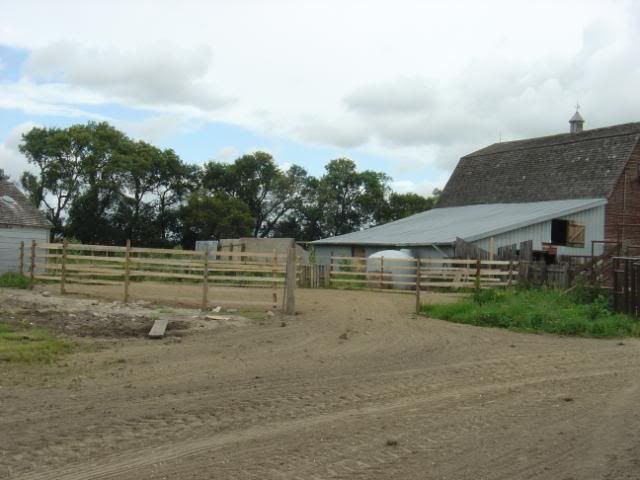 50' round, because that's all the space we had, needed to fit between the cattle race and the shed there.
Bought the fence posts at a farm sale cost me $3 each, two utility poles, cut down for the gate posts, $5 each at the same sale.
The rails are 2nd grade 2" x 4" 8' long rails, cost $250 for a lift of them and I used just over half on the pen, and traded the rest against the gate and the sand.
Then it cost me a bunch of nice meals and other favors :lol: to get DH to level the site and set the poles etc.
Works well enough for my guys who are all pretty laid back, not sure it would bounce a wild one off of the rail, keep meaning to put another rail, heavier one, along the top there.