I decided to make a journal thread because I had both a picture thread and a conformation thread, and I had a couple people asking me to post progress pictures, so I figured it would be easier to just do it here. That way I can keep track of his training and how he is coming along all in the same place.
As some of you know, I've been working with a new horse, Skipper, here at the ranch in Idaho. For those of you who don't know, he is a ~16hh QH (so we think and have been told) who was used for mountain trail riding and packing. From what I have gathered in the time I've spent with him, he was previously very well trained. He is a huge sweetheart on the ground, but had given others here some issues under saddle.
I free-lunged him a few times before ever riding him, and he was very respectful and caught on pretty quickly. It's definitely not a first-time thing for him, that's for sure.
He crow-hopped with me a few times while I was riding bareback, and while I certainly don't want to get thrown, I am not going to let a horse get away with that sort of behavior, so I threw a saddle on him and rode him through it. After that day, he really hasn't given me any issues.
I have ridden bareback, used a western saddle, english saddle, a bit, a halter, and a bitless bridle on him and he goes really well for me regardless so far. He is rather sensitive bareback though, so for now I am sticking to a saddle and going to slowly transition him into bareback riding with a bareback pad once he gets a bit more used to me. Occasionally I will walk/trot bareback a little to cool him out after a ride, and he is fine with it.
So, without further ado, here are some pictures in chronological order.
The first couple of pictures I took of him: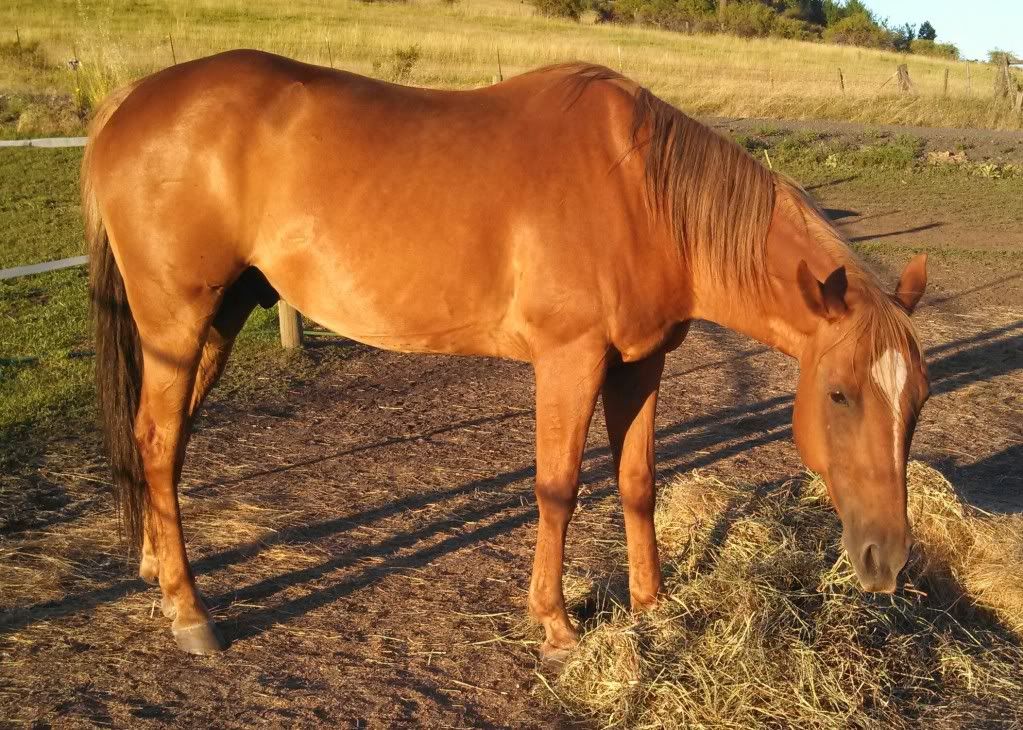 Roughly a week later, before a ride: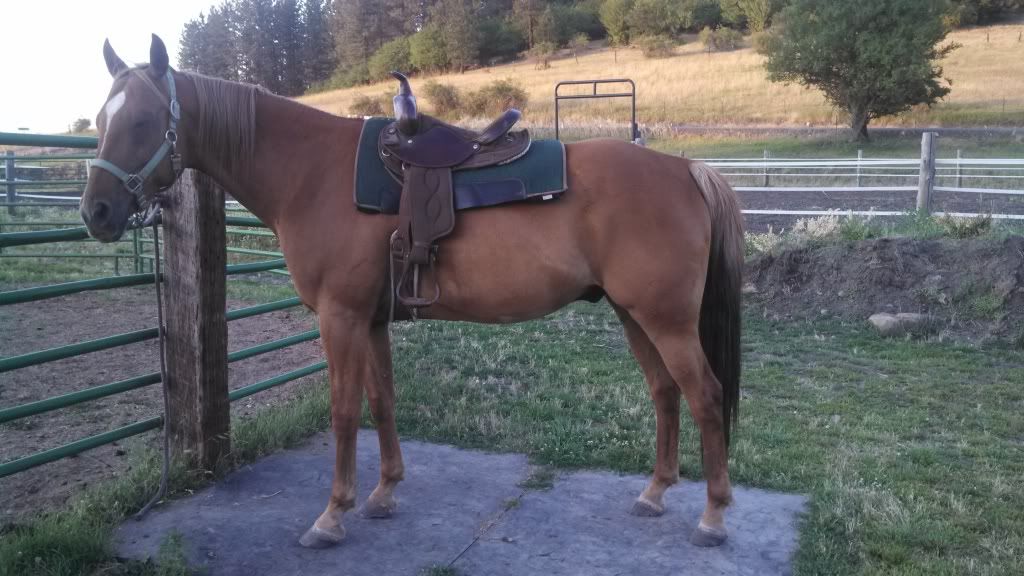 And after: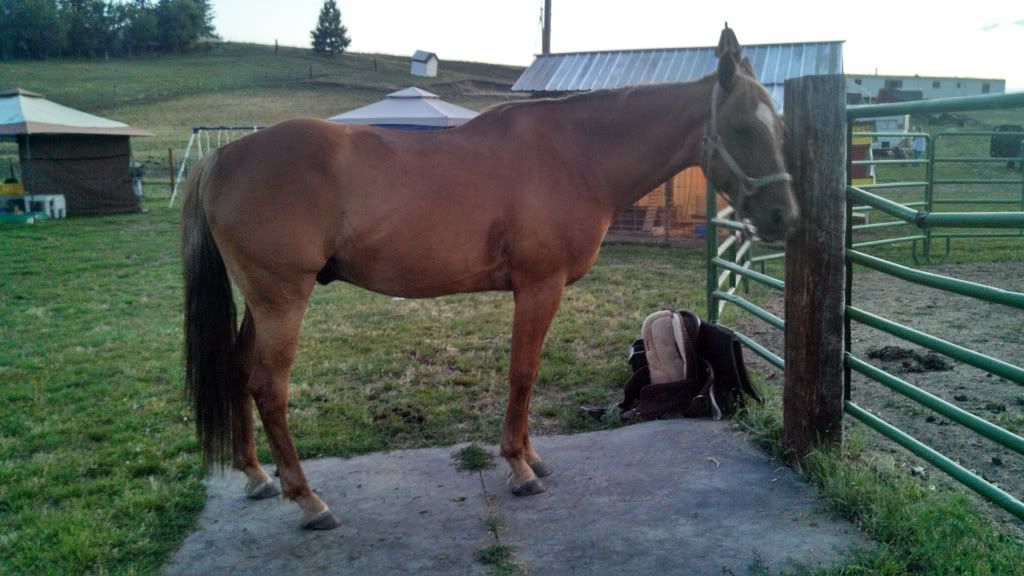 And today: