Discussion Starter
·
#1
·
I know most people are longing for the warmth of spring, I am also. But I can't help but feel as if there's a void in my heart this winter season.
In my area it has snowed about, well, once. That huge storm that hit Washington and stuff blew out to the ocean and completely missed my area.
We usually get a ton of snow this winter, but instead it's just been dry.. dry.. dry.. No snow.
Well I didn't get my hopes up that we'd get any snow today, like the weatherman said [and quite frankly I wouldn't be sad if we didn't. I'm very prepared for spring!]
But low and behold, I wake up to the white stuff everywhere, and the snow hasn't stopped falling since.
For some reason seeing the snow made me really happy. I went to ride my horse today, I had to take him in from turnout and I thought I'd take some cellphone pictures [I forgot my camera
] Didn't catch any action shots of my boy but he came speeding up to the fence when he saw me and from the looks of it, he was really enjoying his time in the snow also.
So much for a clean horse! [don't mind the hanging blanket strap, it must have come undone when he rolled]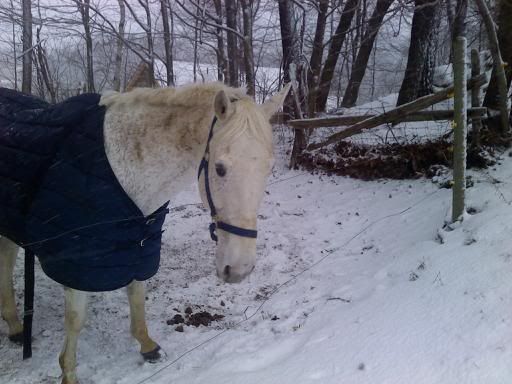 Him with his pasture buddy, they're bffl's :lol: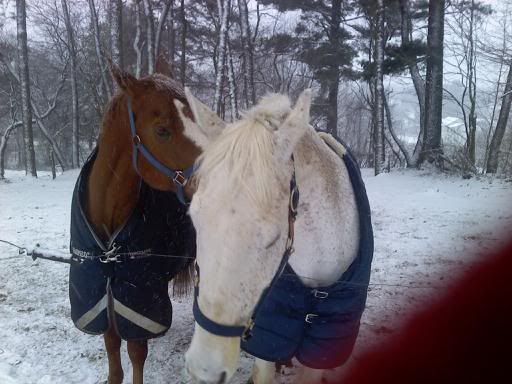 "Please take me inside!"
He has Cheeto lips today! [His supplements are an orange powder]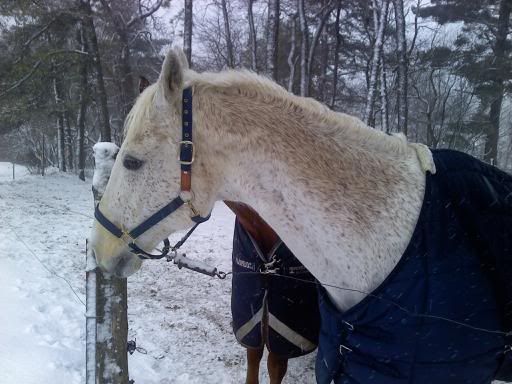 "Look ma, I made muhself dirty!"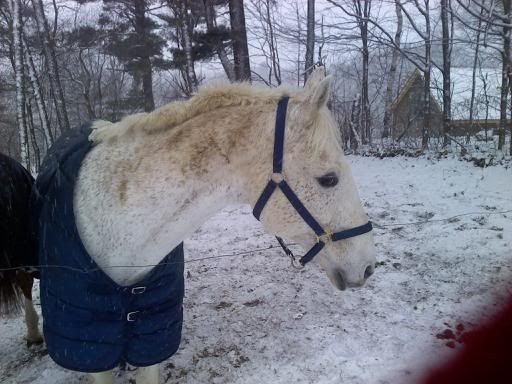 And then I take my boy in.
Hope you enjoyed the seasonal photography :lol: